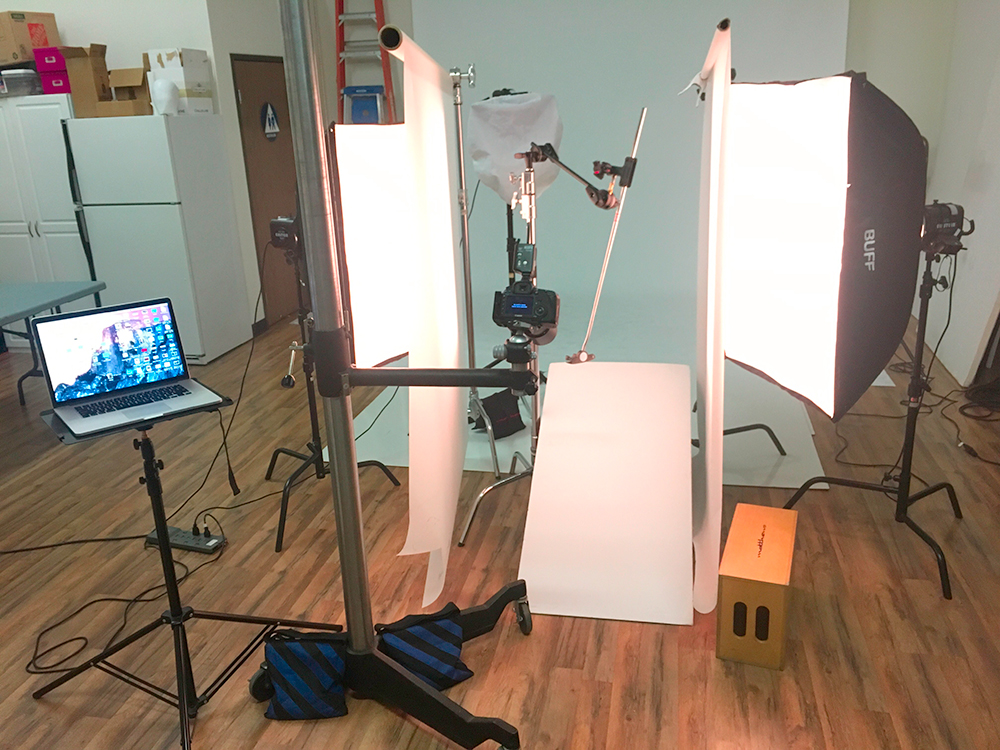 Something from the #protip category today. I had an opportunity to photograph some golf clubs (putters) for Ashdon Golf this morning and discovered the Manfrotto Putter Holder (aka Justin Clamp). It's intended to hold a small flash, maybe an umbrella and/or other items, but its rubber bushings work great for holding the shaft of a golf club. As you can see its pretty easy to get a consistent club angle like this as well. This setup allowed for astonishingly low cuss rates for a product shoot.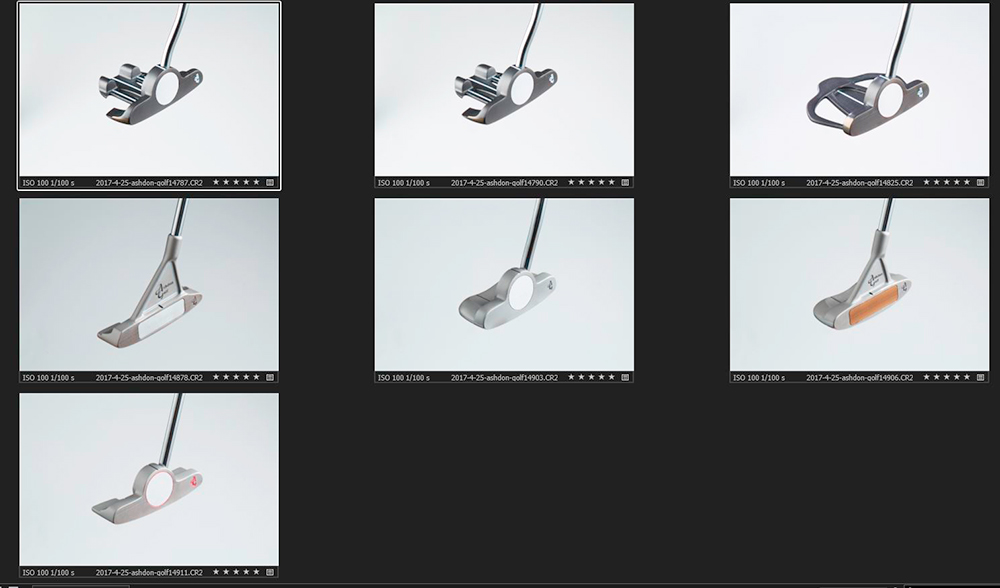 For the lighting setup (above) you can see the two diffusion rolls providing extra softness in front of the boxes. They also allow for a little more flexibility since I can redirect the lights at different areas of the material for different types of clubs without altering the look of the two highlights on the club shaft much. The goal of the lighting is to achieve a clean dual highlight look on the shaft without blowing the metal out completely, maintain lots of texture on the club face and create some interesting gradients on the rest of the club. We want the gradients to transition fairly smoothly from highlight to shadow while still saying "metal" very clearly to the viewer. This setup allows me to pretty much achieve it all in one shot with minimal post production. The piece of foam core leaning under the club serves as my backdrop, and although its very close to white, I will still need to dodge it up to a pure white background in Photoshop. Yes, I could light a pure white background, but its going to splash light toward my lens and decrease my contrast, so its better left to post for optimal results with smaller items like these.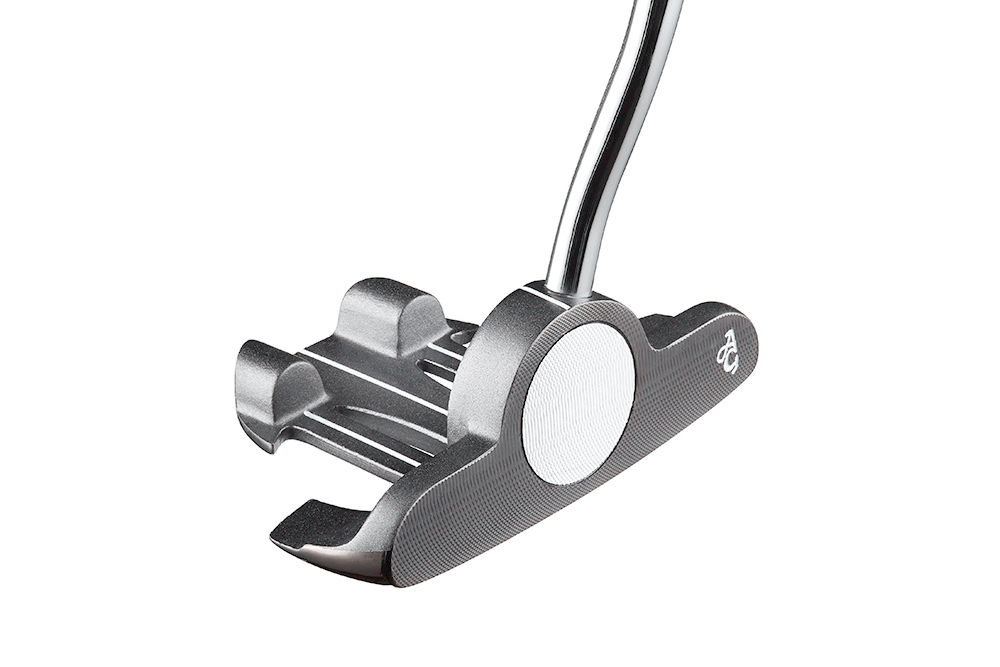 As far as workflow, I shoot tethered to a 15″ Macbook Pro running Capture One so I can view the results, check for dust and fingerprints, etc. as I go. It wasn't possible to zoom in as close as I wanted and get the whole club in sharp focus at f/16 so I decided to do focus stacks. I shot 3-4 images per item at various focus points using manual focus. I have a focusing rail but for something this size, I simply eyeball it and turn the ring by hand on my 100mm macro lens.  After the shoot, I export my RAW source files to TIFF and do my stacks in Helicon Focus. (Helicon seems to like TIFF files, at least it plays nicely with them for me and I prefer to do the basic color work before stacking). After all this, I'll do my clipping, dodging of the background and final retouch in Photoshop and save as PSD which is more convenient than TIFF for agencies, designers, etc in the Adobe world.
This is a simple clean lighting setup you can do on almost any color of backdrop including clean white knockout with minimal swear words! Thanks for reading.
-RA
Meet Mary Katherine and her best friend Atti. Over the years I've had the pleasure of doing some work for Paws'itive Teams, a top notch service dog organization here in San Diego. I've been able to photograph their teams at annual events and also get involved with their website development. More recently I've decided to photograph some of their teams as a personal project and hope to do more with them this year. It is pretty amazing watching a highly trained service dog improve the life of its owner!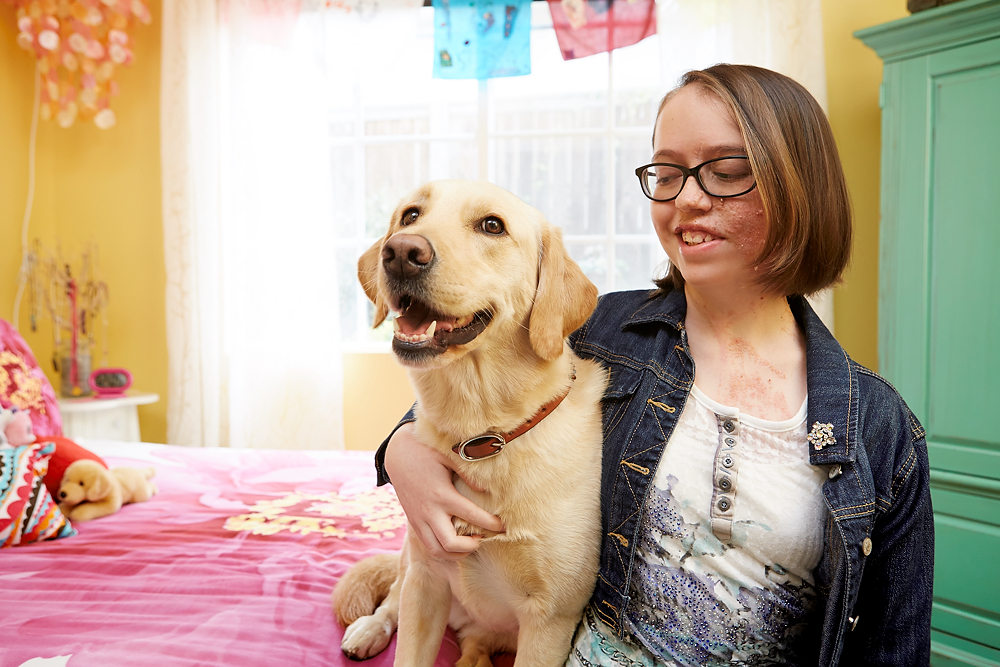 As it turns out, Mary Katherine's mother, Kathy Milburn is a far better writer than me so I will let my images and her words come together to give you some background on the pair:
Mary Katherine was born with a rare condition called sebaceous nevus syndrome that starts out looking like a birthmark and comes with a long list of possible challenges.  While she has had many, the most present day to day issue for her is rickets, or soft bones.

As a result of Rickets, Mary Katherine's mobility is affected and she uses crutches to walk and a wheelchair for long distances.  Her left arm and hand are also involved and are weak.

Imagine your day with legs that don't work so well and hands that are busy with crutches, one of those working at about half capacity.  That's where Atti comes in.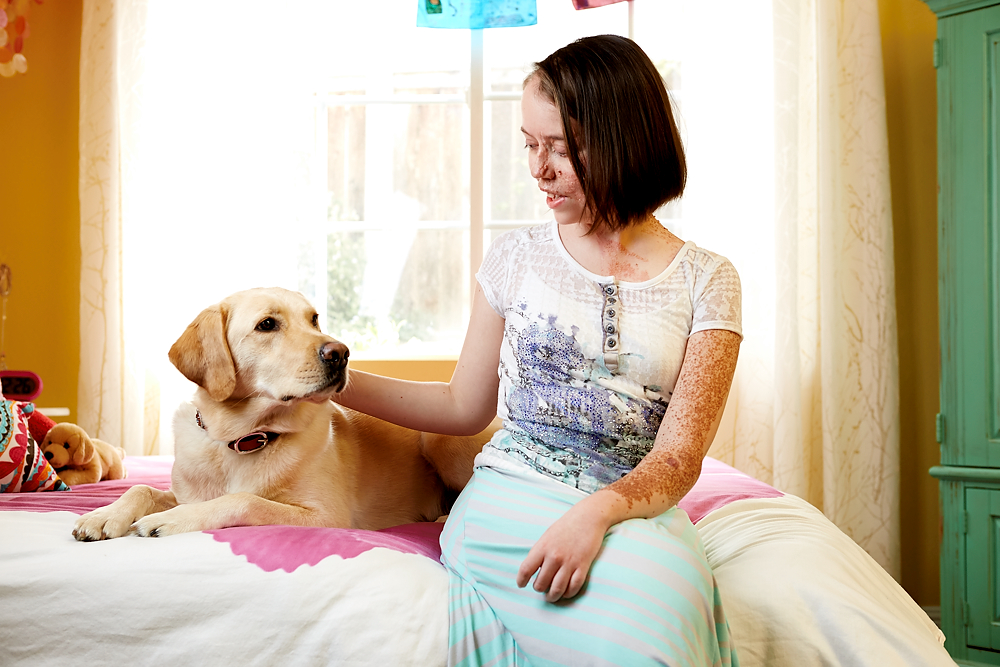 Atti is half golden retriever, half labrador retriever and was trained by Charli King at

Pawsitive Teams

.  She came to us at nearly 3 years old, highly skilled as a mobility assistance dog.  Now 5, she serves as a balance and brace dog as well for Mary Katherine, wearing a harness and providing stability for her.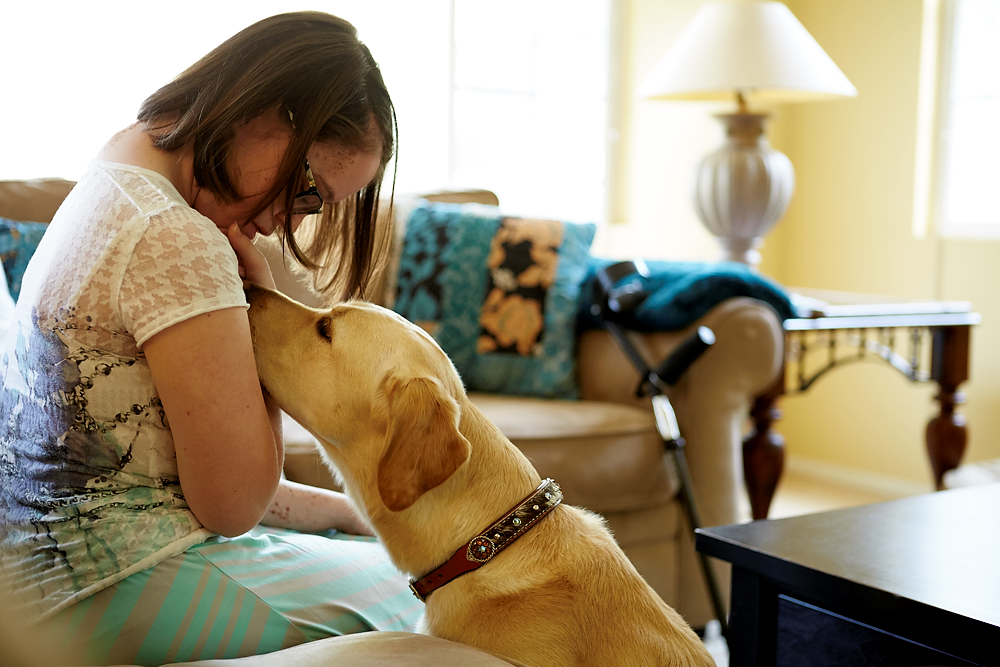 Some of the tasks that Atti performs on a regular basis for her include getting her crutch or stick as we call it, opening doors, picking things up, putting clothes in a laundry basket, and getting me and leading me back to Mary Katherine.  While these are the tasks she assists with, Atti really does so much more.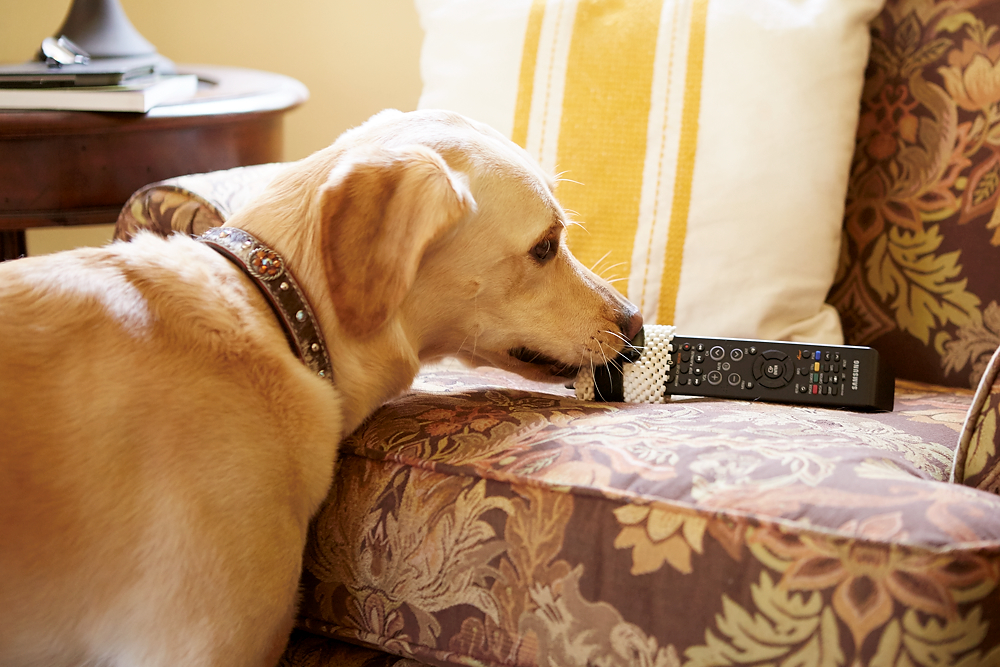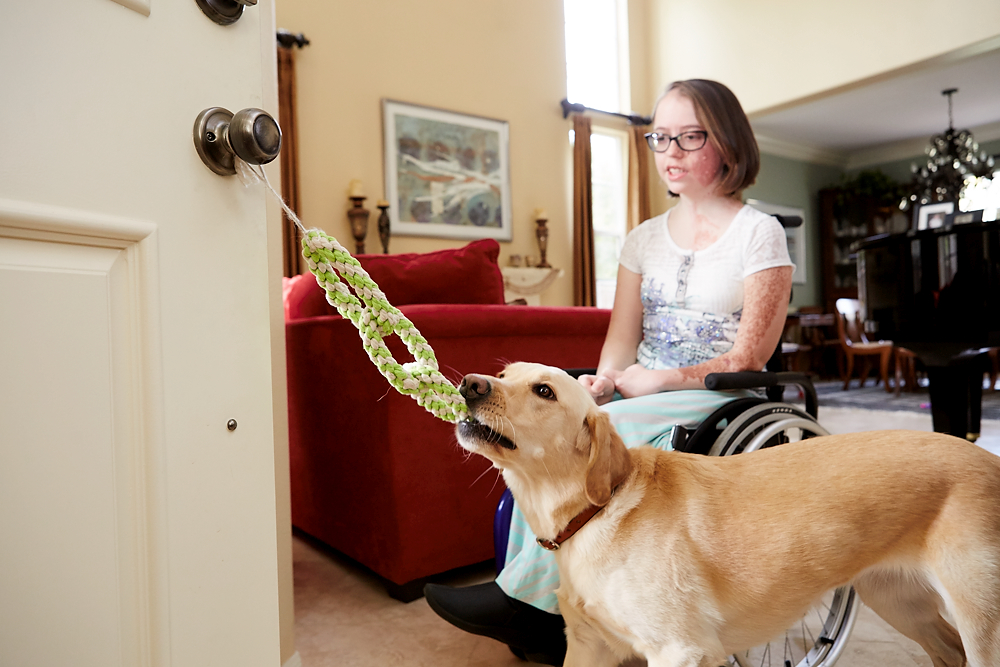 Because of Atti, Mary Katherine now has a whole new circle of friends through Pawsitive Teams.  She has become quite the dog trainer and does demos teaching people about service dogs.  When mobility is limited, some of the typical hobbies are not available.  Dog training certainly is.

Atti is an ice breaker and comforter.  At doctors visits or school, Atti presents opportunities for conversations and new connections.  As Charli taught us, just looking for the smiles Atti brings to people's faces changes the attitude of a whole experience.  Mary Katherine has also had to learn about care for another being, rather than being the one cared for.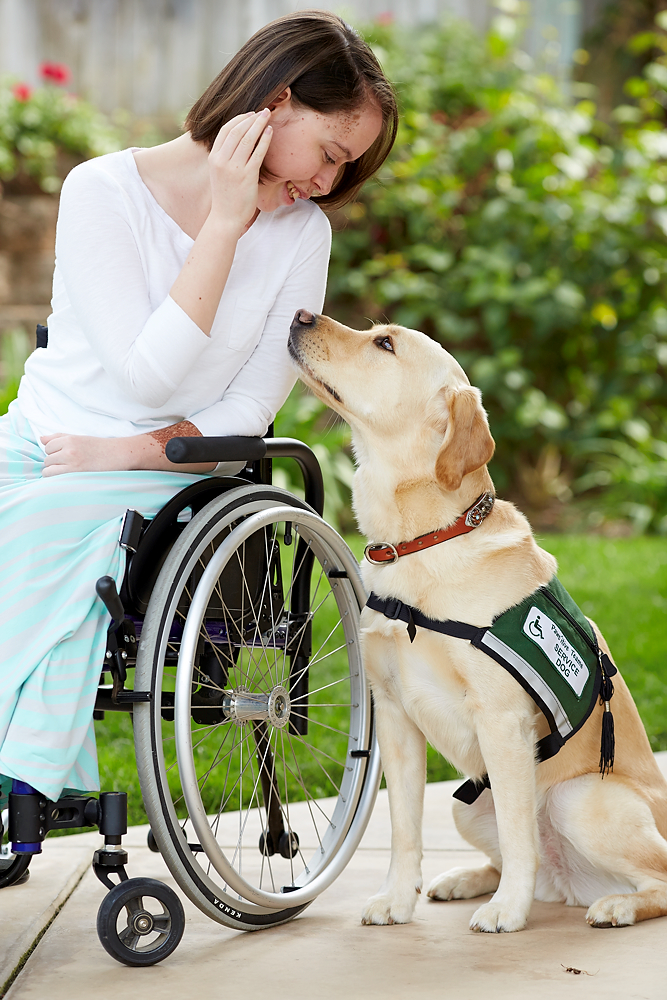 Paws'itive Teams clients include a broad range of people from combat veterans to youth like Mary Katherine and its been truly moving to see them come together and share a common bond at annual events. Once again, photography provides a window into some very interesting places and lives. As Joe McNally says, "It's not a camera, it's a visa."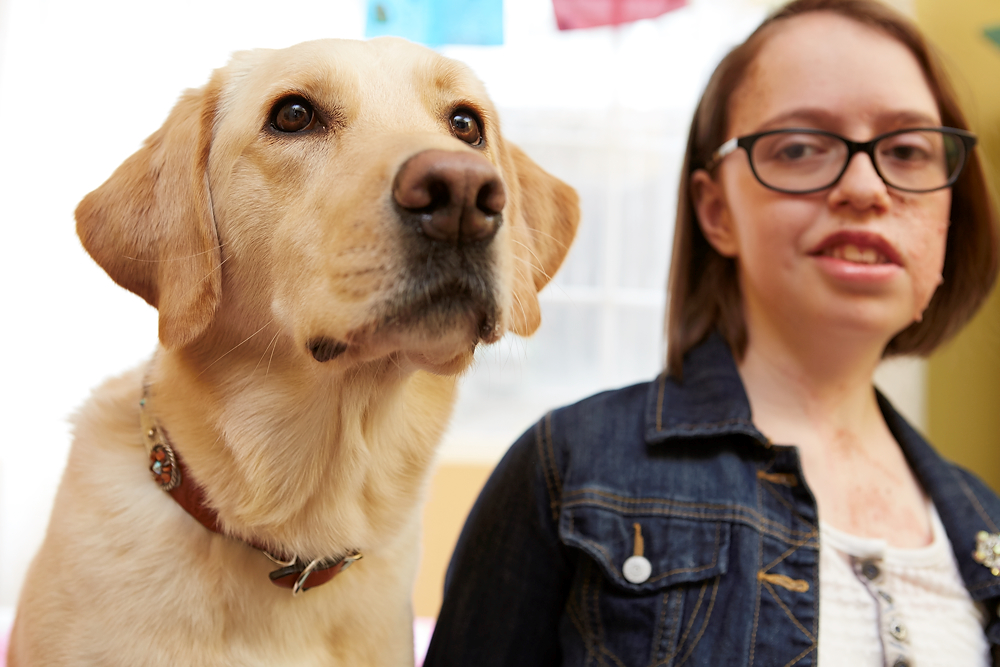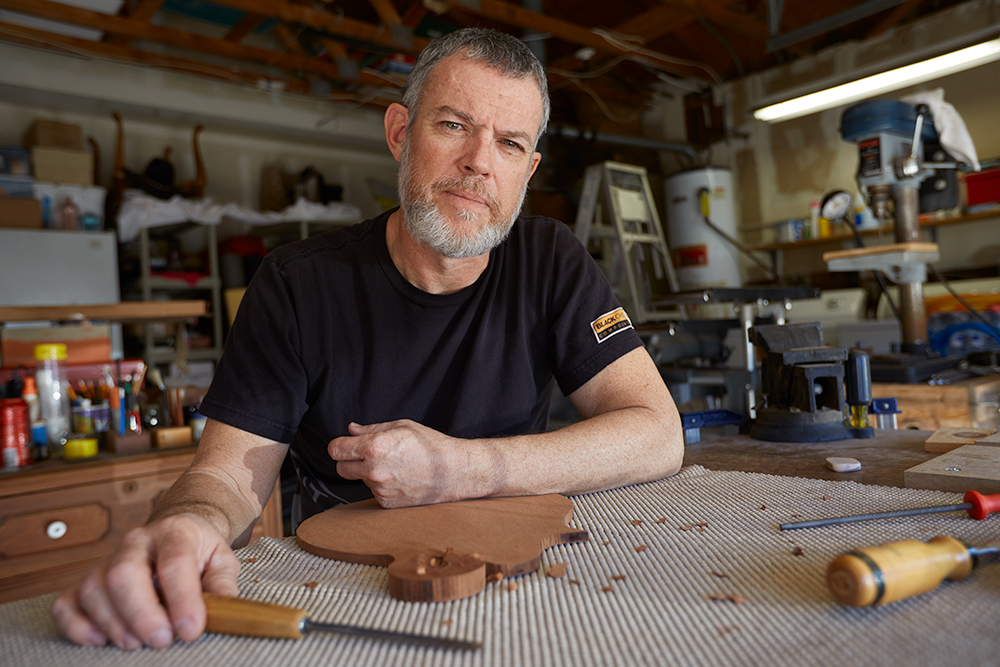 Making things with your hands is remarkably addictive. The tangible, tactile and often useful finished item is naturally highly rewarding but many have also posited that the "unfinished" nature of more technical handmade projects keeps one's subconscious mind actively pursuing the project, creating constant stimulation and a nagging desire to get out to the workshop. There's also the "legacy" aspect (at the risk of sounding morbid), the underlying desire to extend one's existence far into the future by leaving a body of work behind.
I caught up with my buddy Mikki Suvia of Lambs Mandolins to start a new personal project, photographing people who make things with their hands. No rules, minimal retouching and just going with the flow. I'll ask a few questions of the people I photograph and the questions are based on my own hobby of building custom kitchen knives, something that's consumed a good amount of my time and taught me a lot of hard lessons in craftsmanship.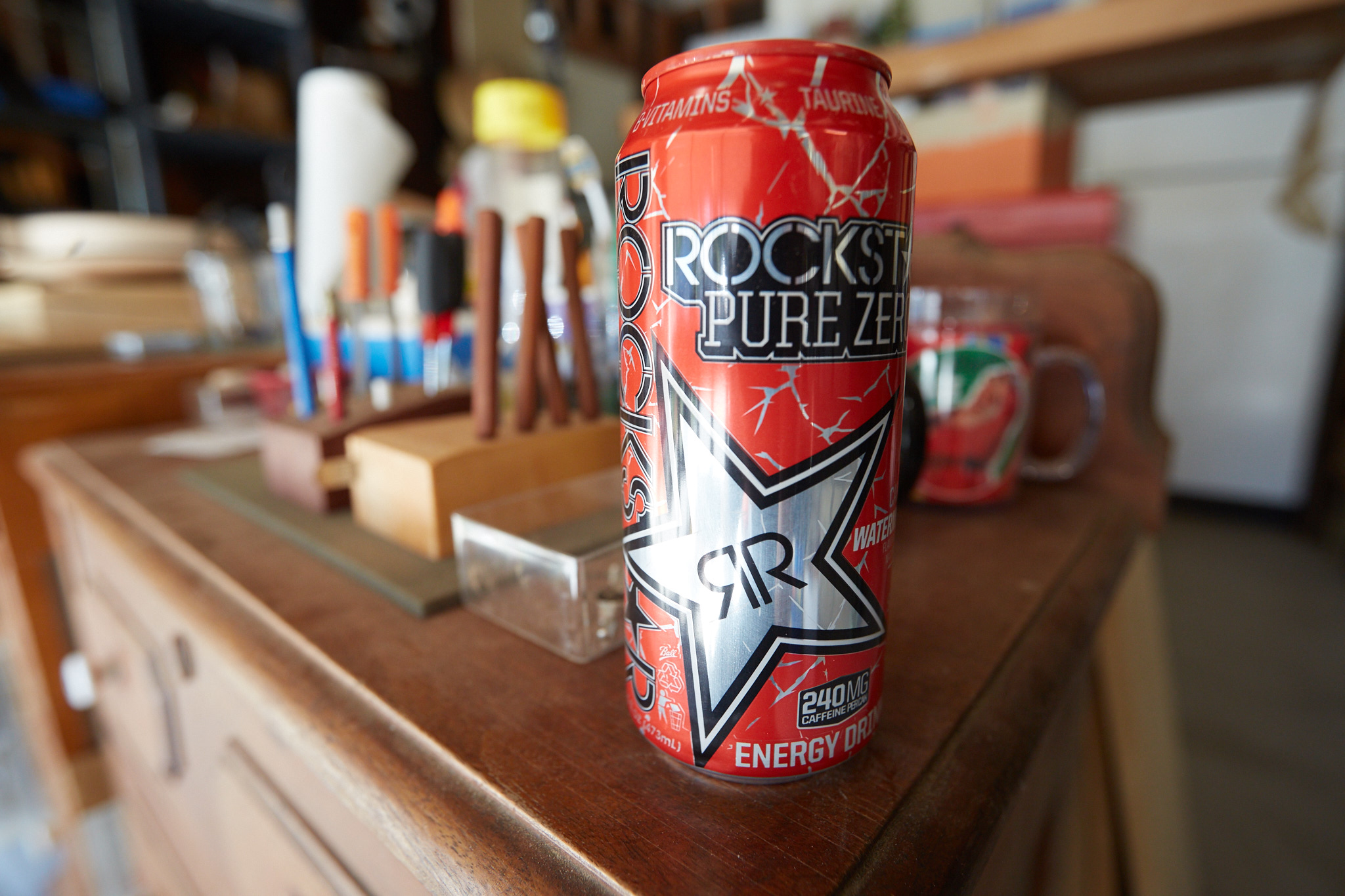 Hours of being bent over a workbench and breathing dust makes caffeine critical.
Rob: Favorite energy drink?
Mikki: Rockstar, Watermelon, ALWAYS!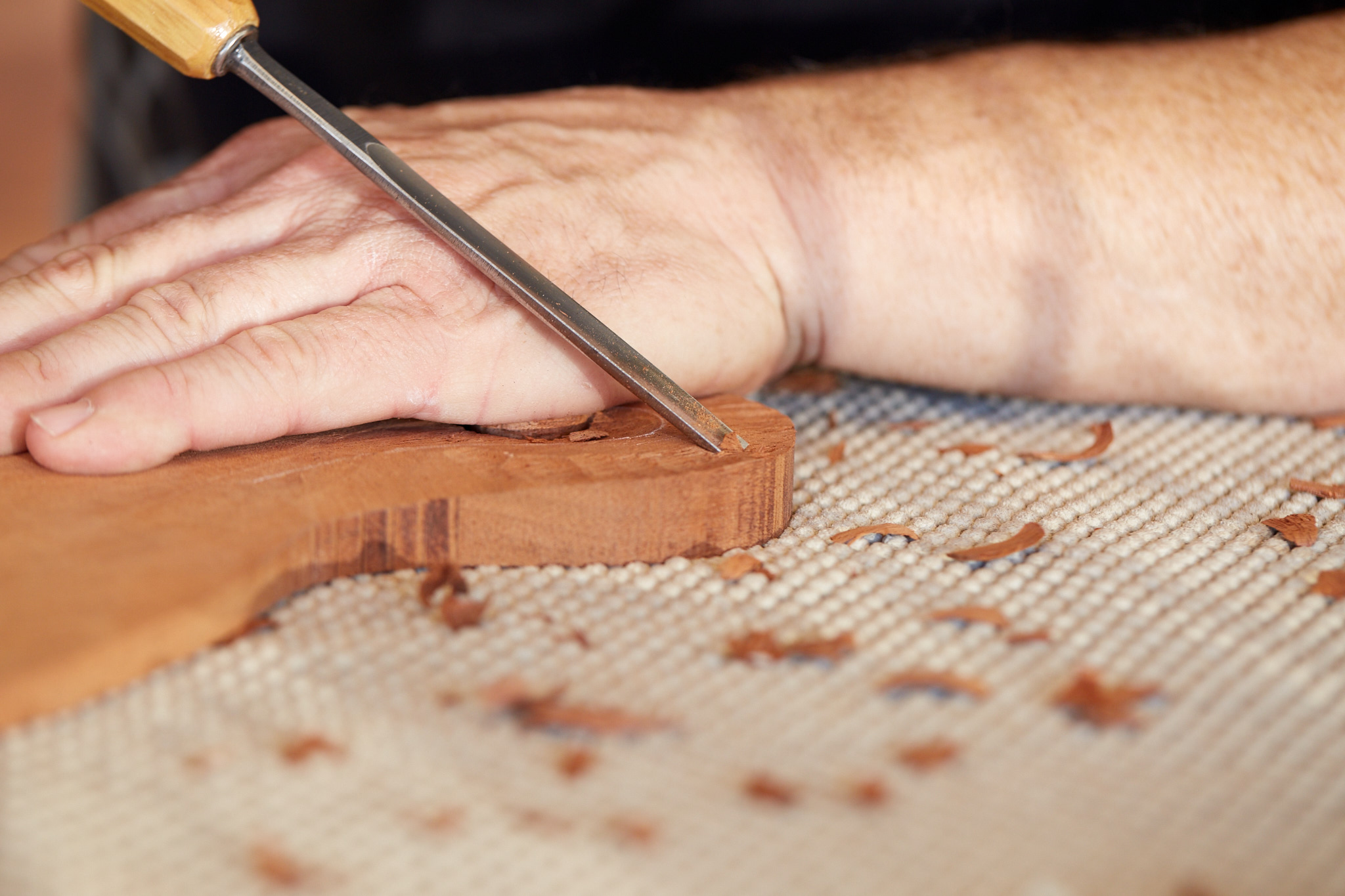 Rob: Favorite part of the build?
Mikki: Believe it or not, making sure that the inside of the Rib Set is perfect, and Carving the Scrolls.
Mikki noted that improvisatory, artistic nature of this part of the chiseling process was the reasoning- must be why we get along.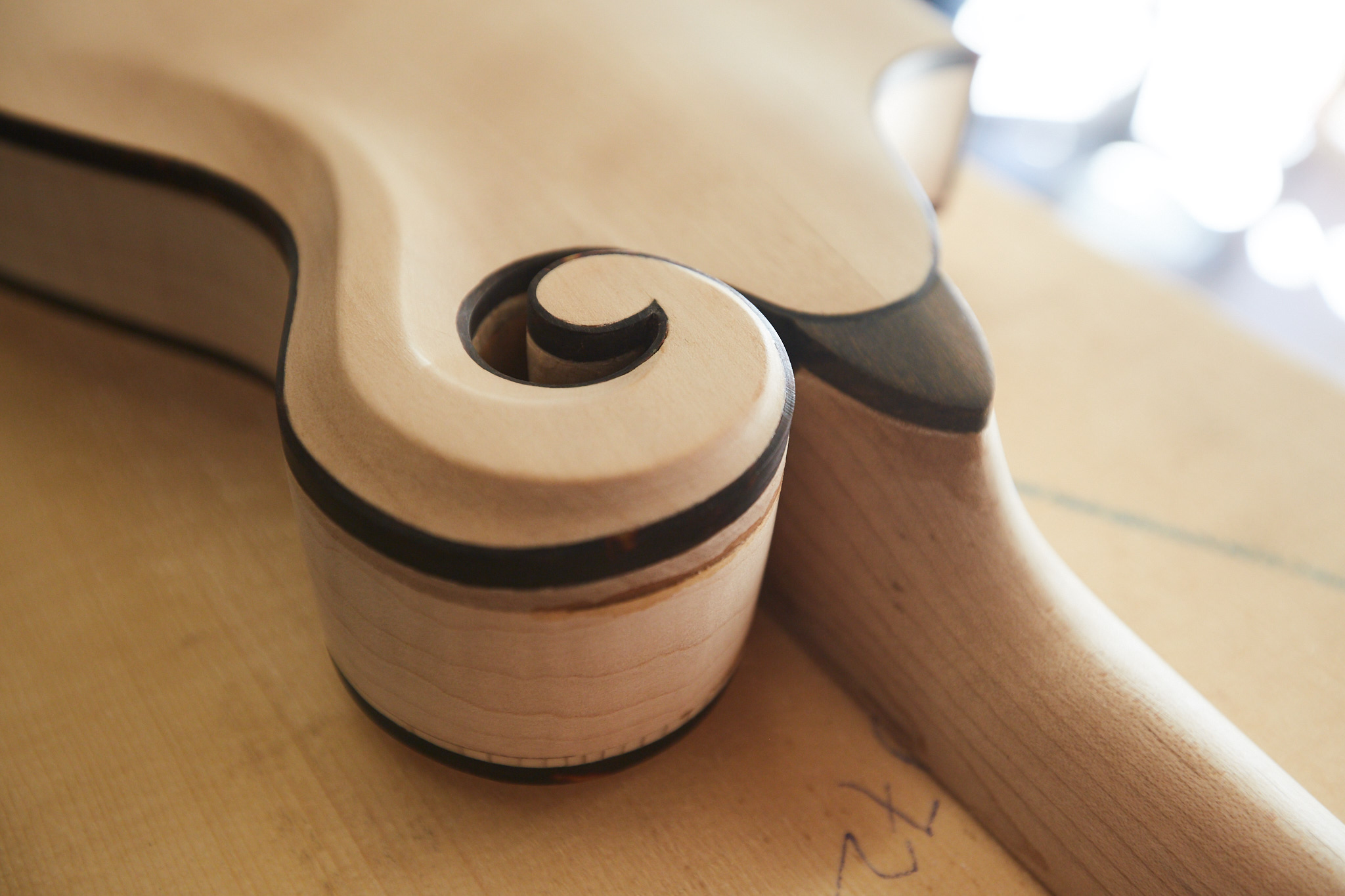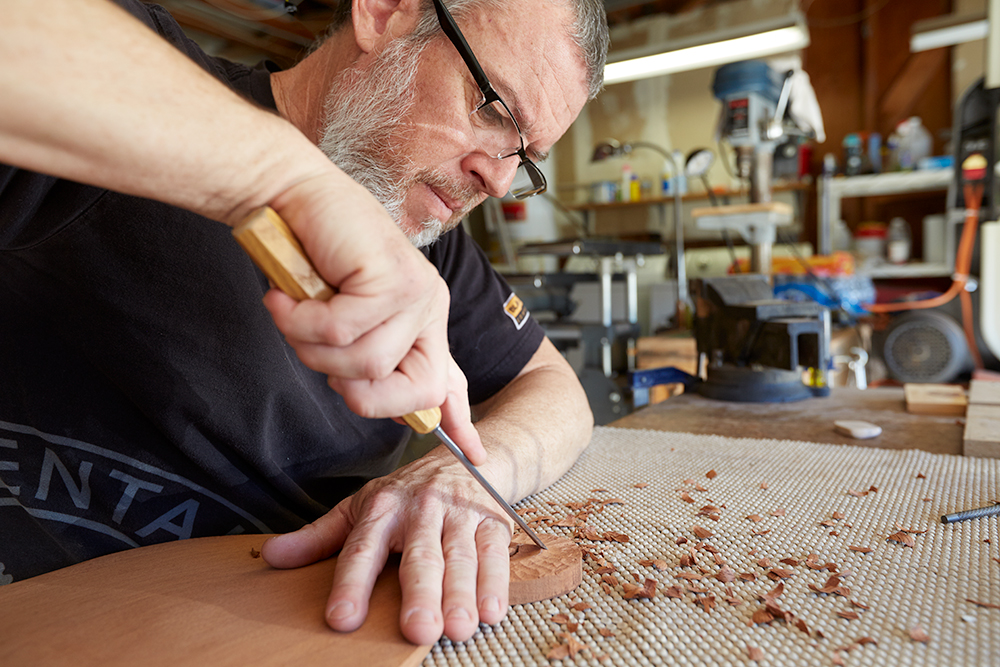 Rob: What percentage do you do by hand vs. machines?
Mikki: 75% hand, 25% machine. I prefer to build using traditional "old era" methods, and simply love the "hand built" aspect.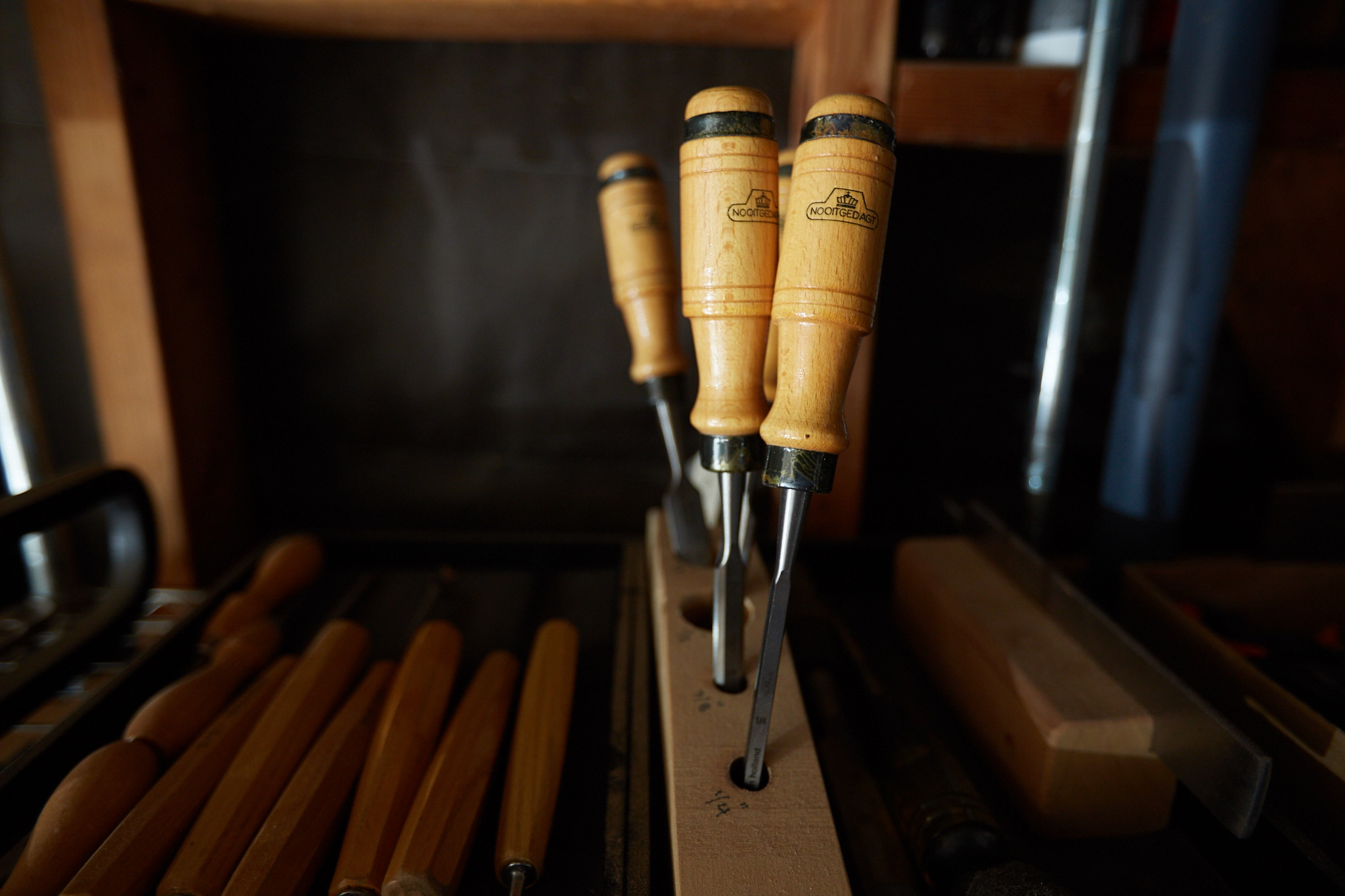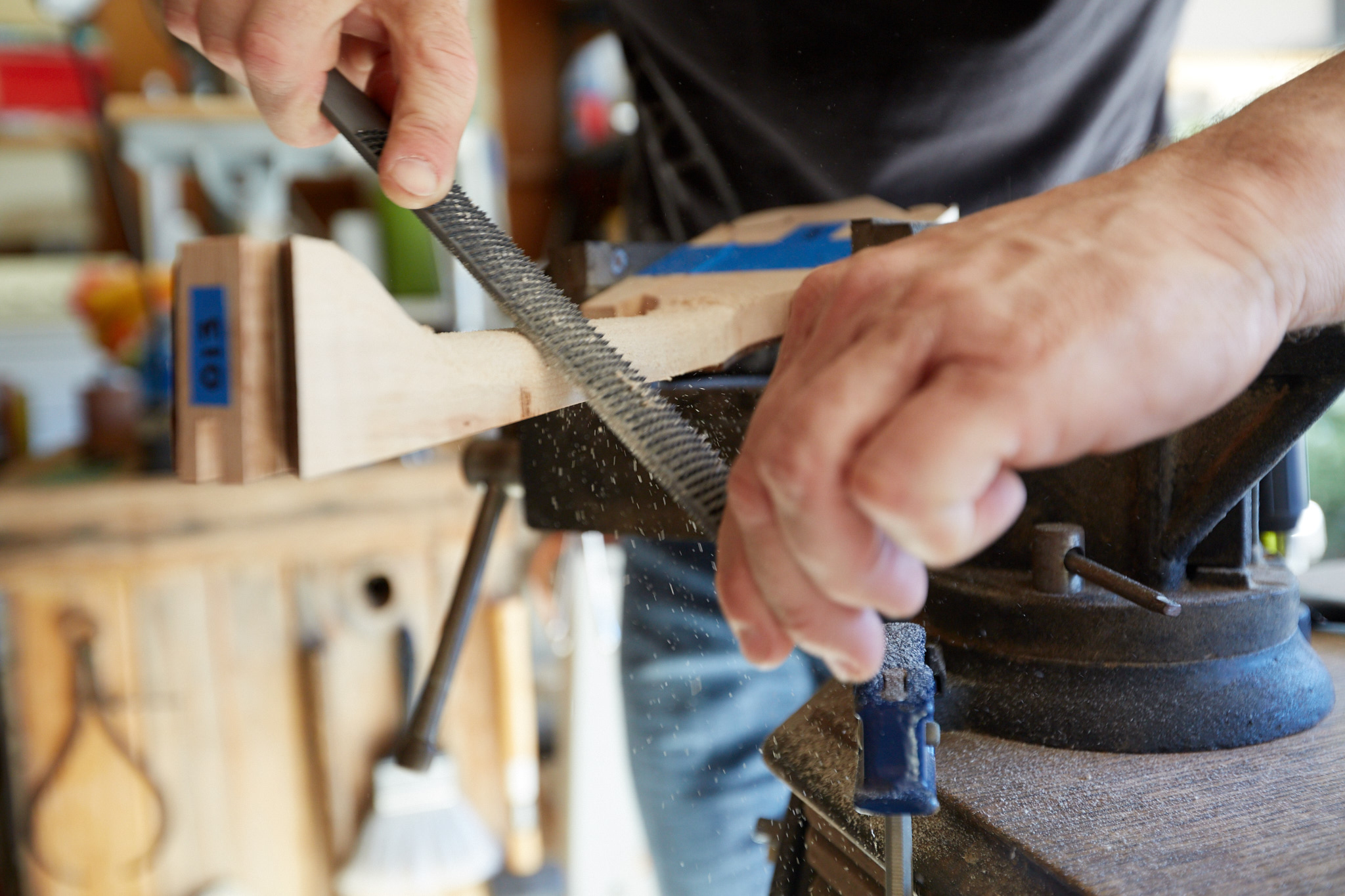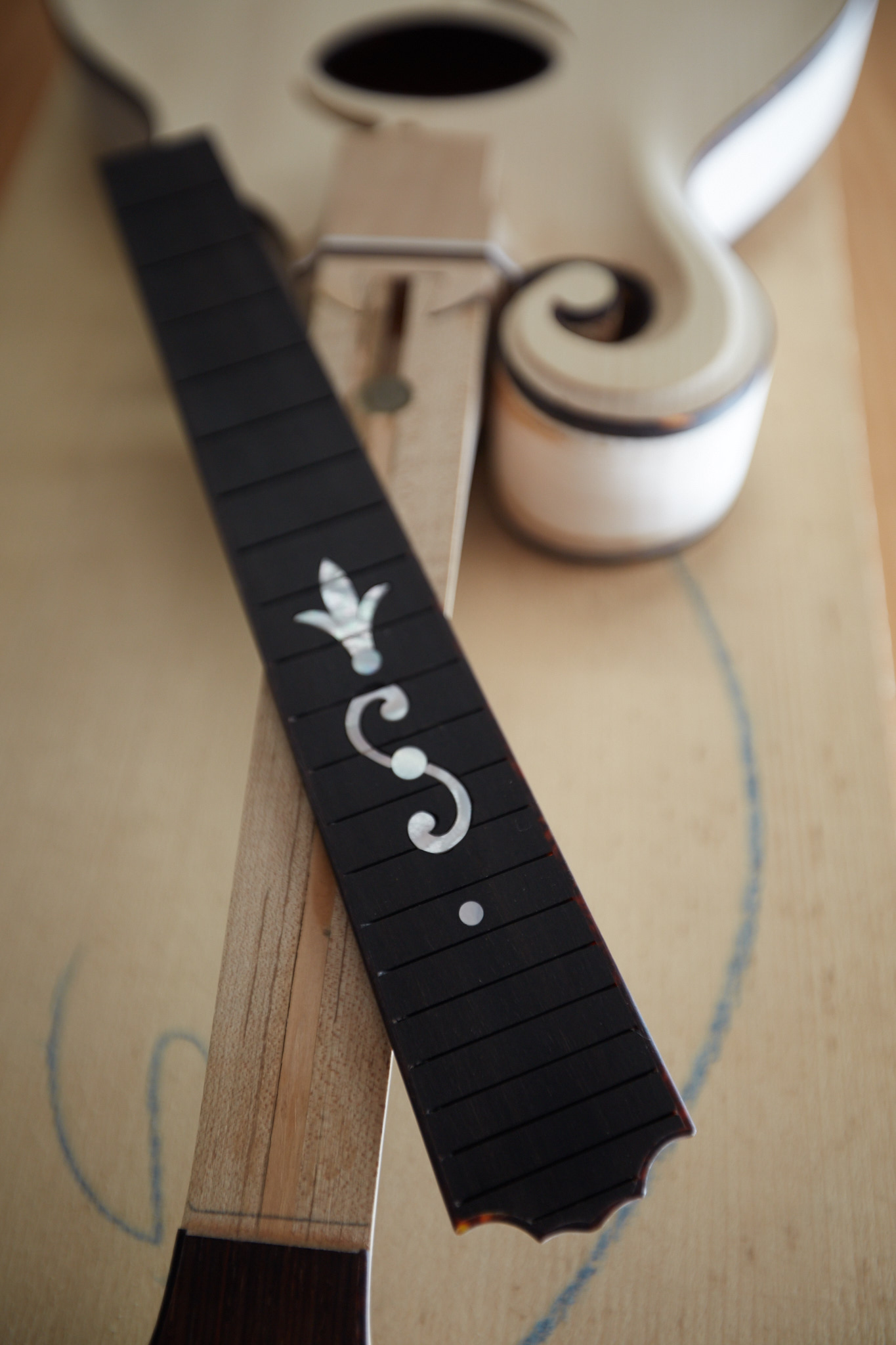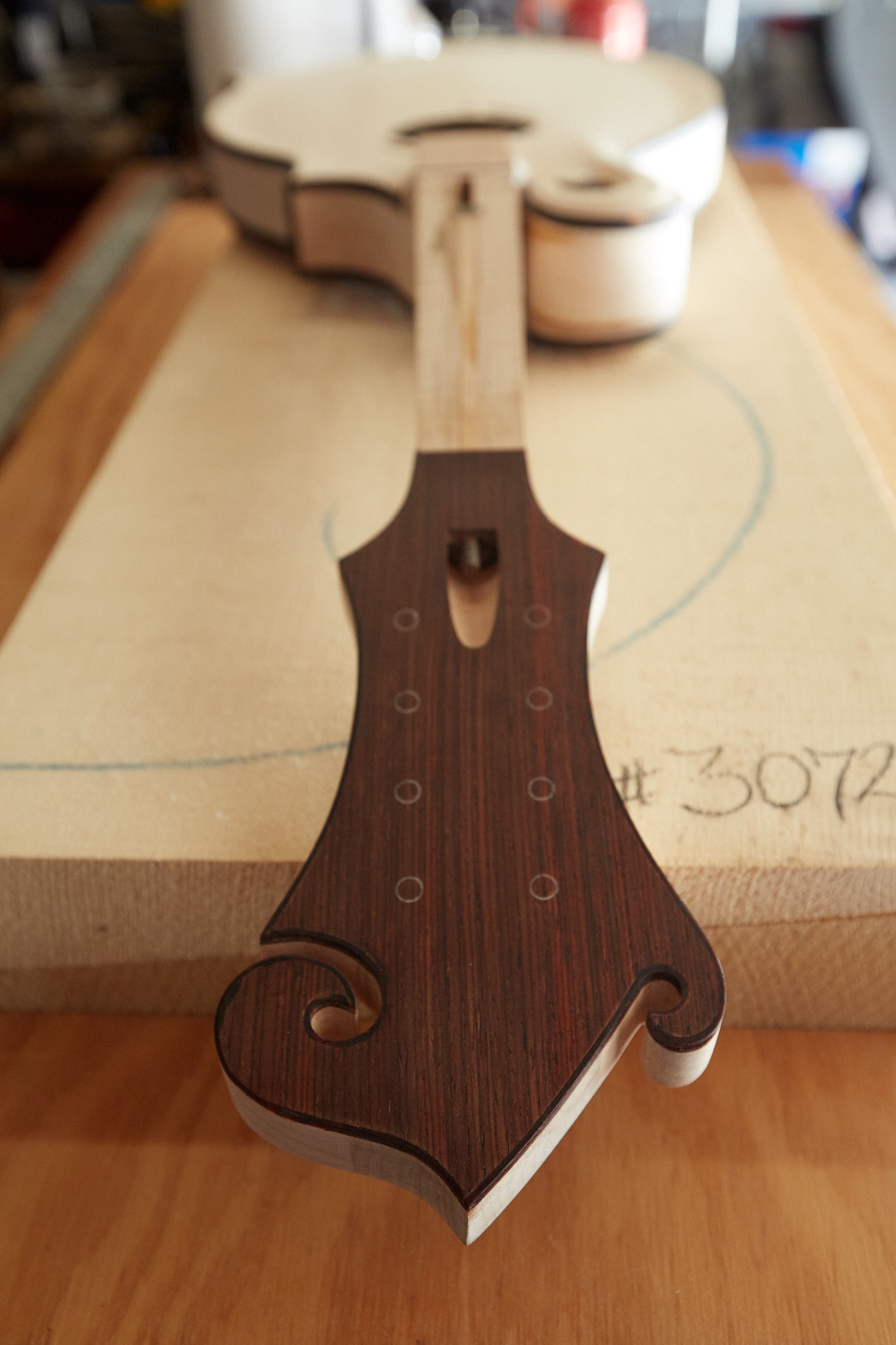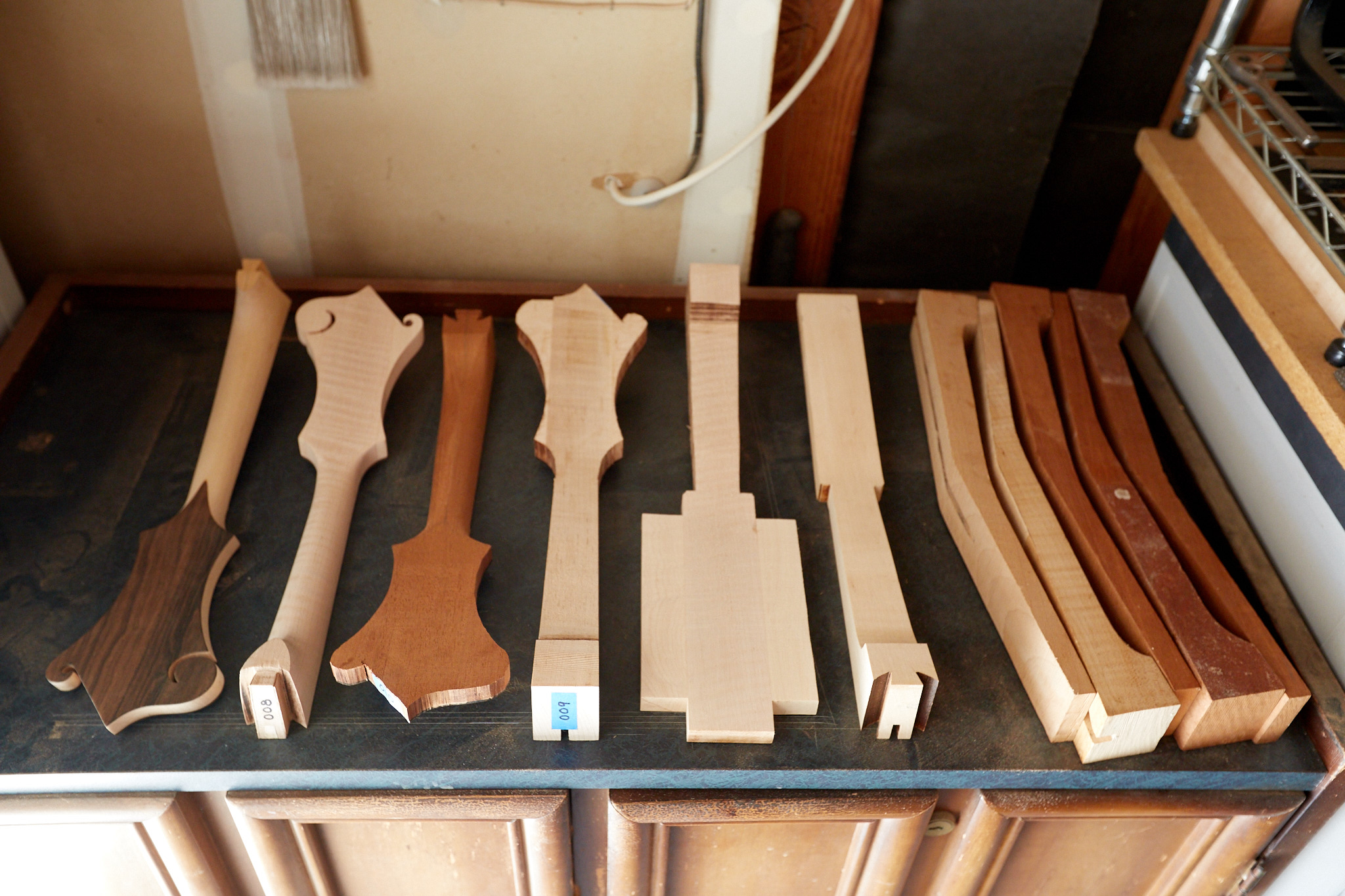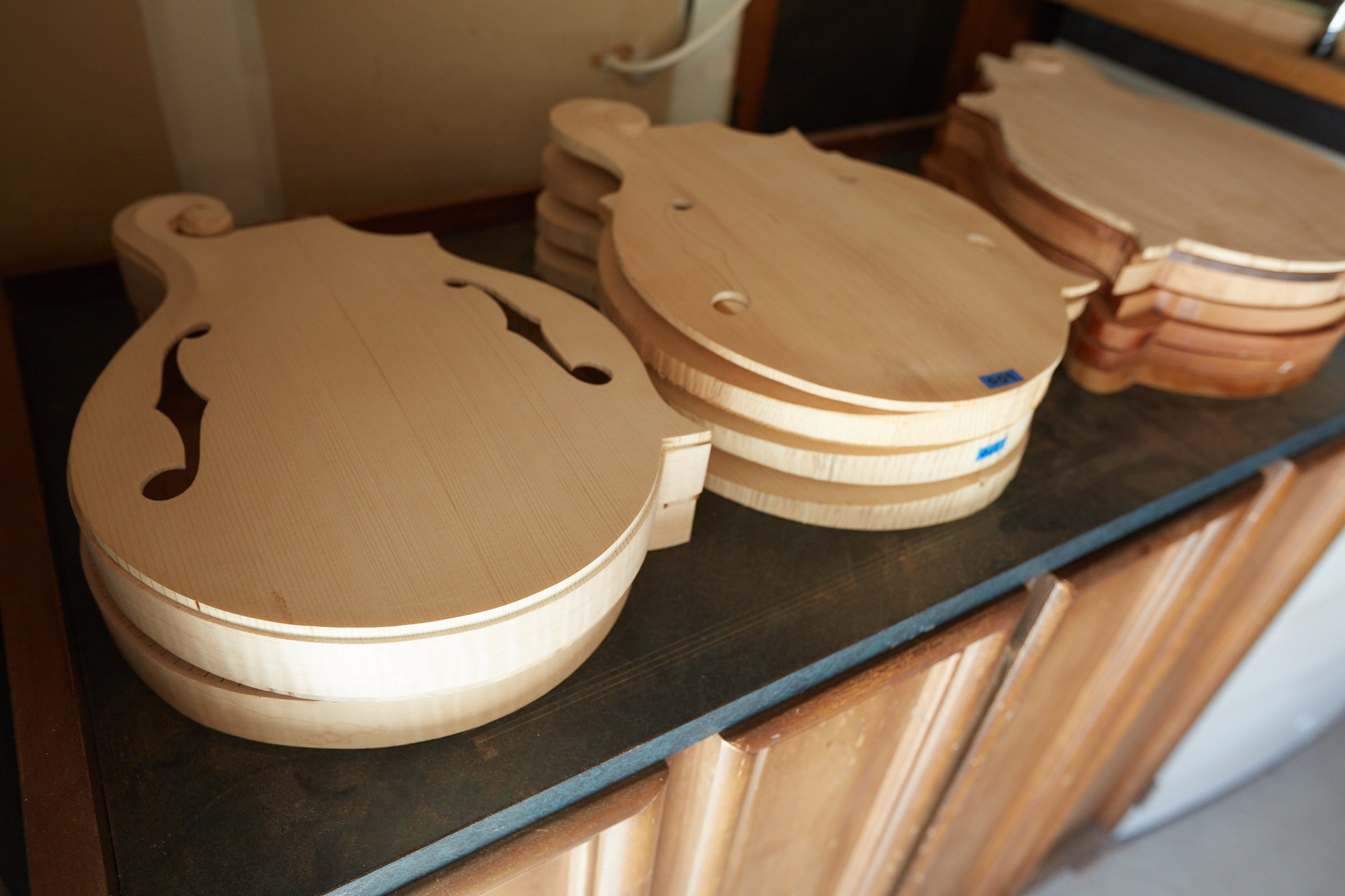 Unfortunately, getting a little frustrated and destroying things is sometimes a necessary evil. In making knives, the knife can often simply become a smaller knife (save!). With musical instruments, this is definitely not the case.
Rob: Most expensive piece you've ever destroyed?
Mikki: A fully built instrument that was basically ready for finish. Many hours of time lost and some very expensive Figured Maple down the drain.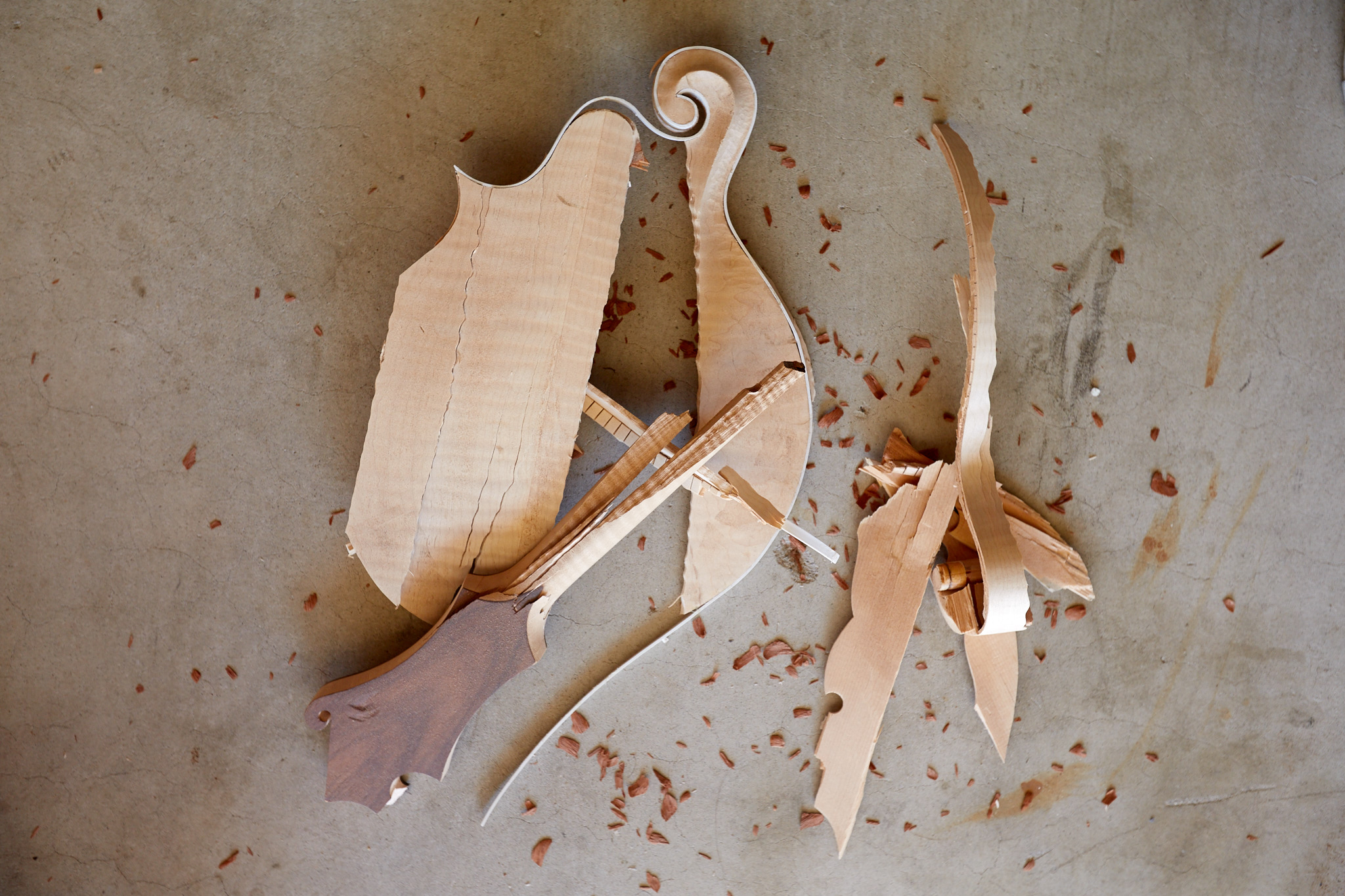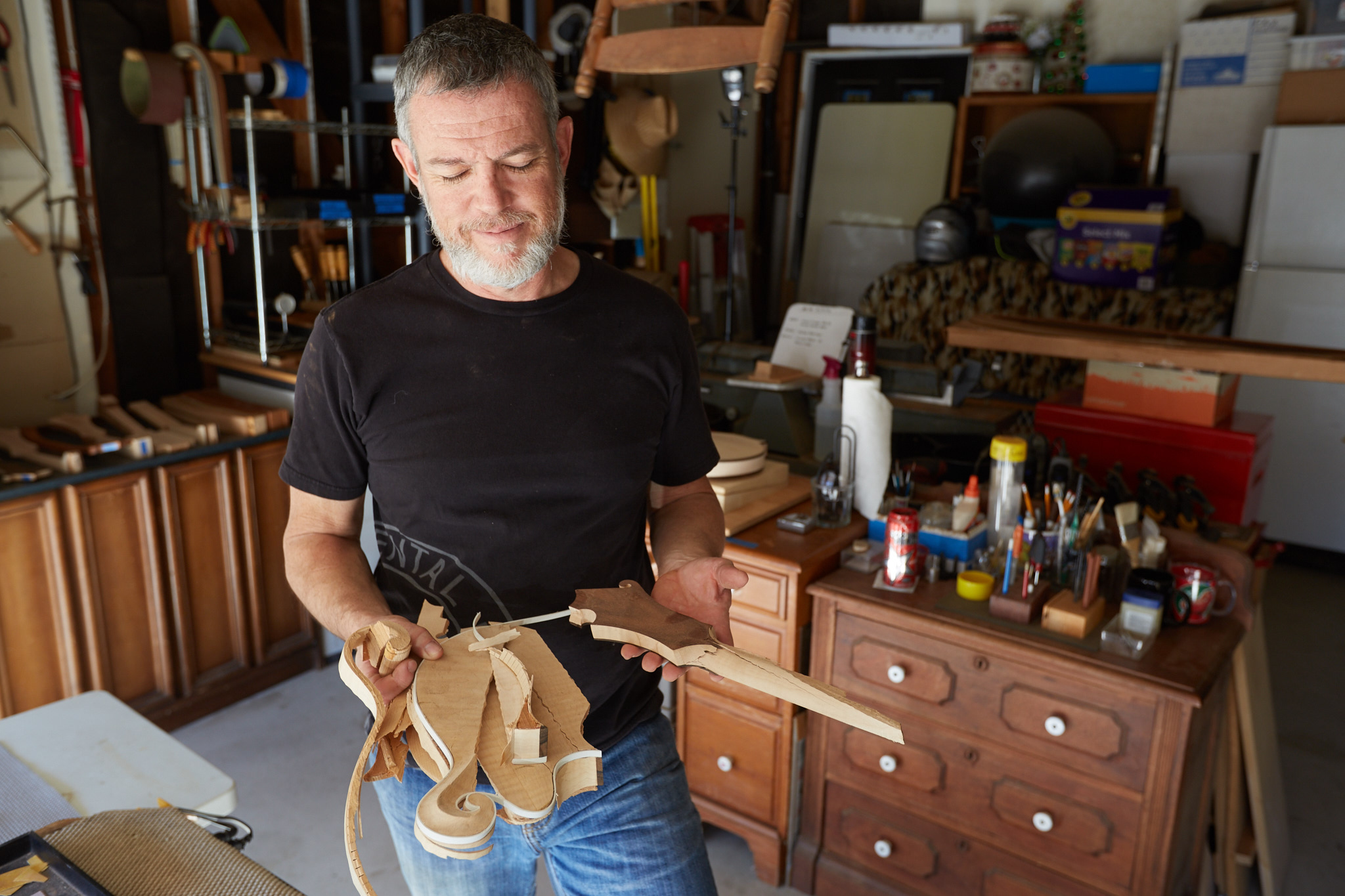 If you're a maker of things and would be interested in having a portrait made (and perhaps a few working shots), don't hesitate to reach out to be part of my project!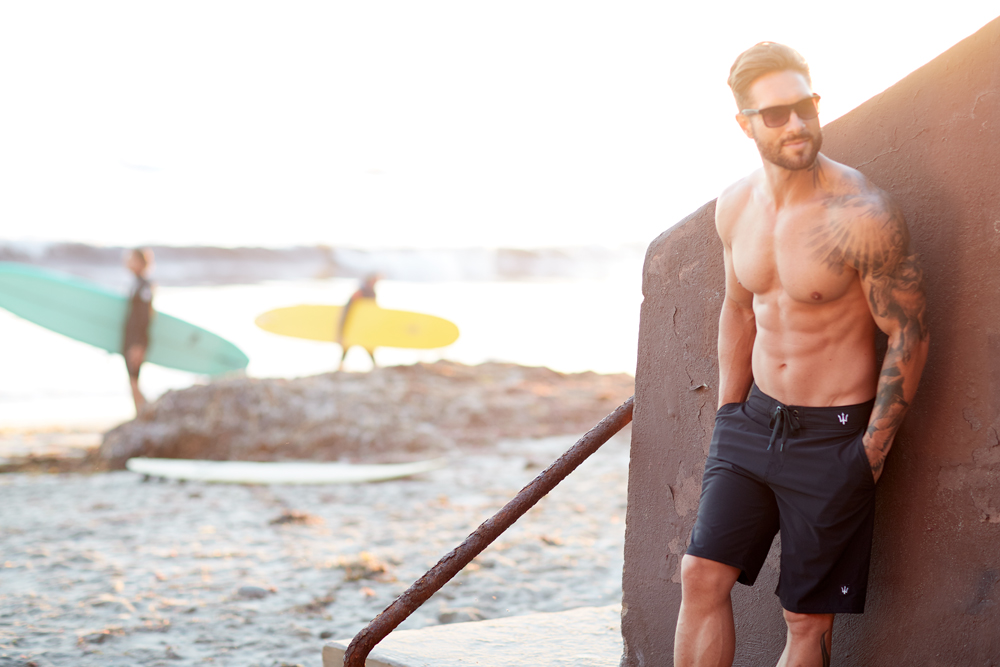 With social media outlets representing a big chunk of brands advertising these days, there's a need for nimble, quick lifestyle photography on mid sized budgets. My friends at Wonderful Machine have even coined a new genre for their listings called "brand narrative." Photographers in this category are known to produce a series of lifestyle images to tell the story of a brand rather than the one or two "hero" shots of a more traditional ad campaign.
Capturing a large amount of usable images in a short time frame while keeping the setup mobile and simple is more and more, what mid sized brands are asking us to do.
Sometimes a scene just comes together if your eyes are open- in the shot above meant to sell board shorts, two surfers walked into our out-of-focus background with complimentary colored longboards to help drive the message home. Bonus!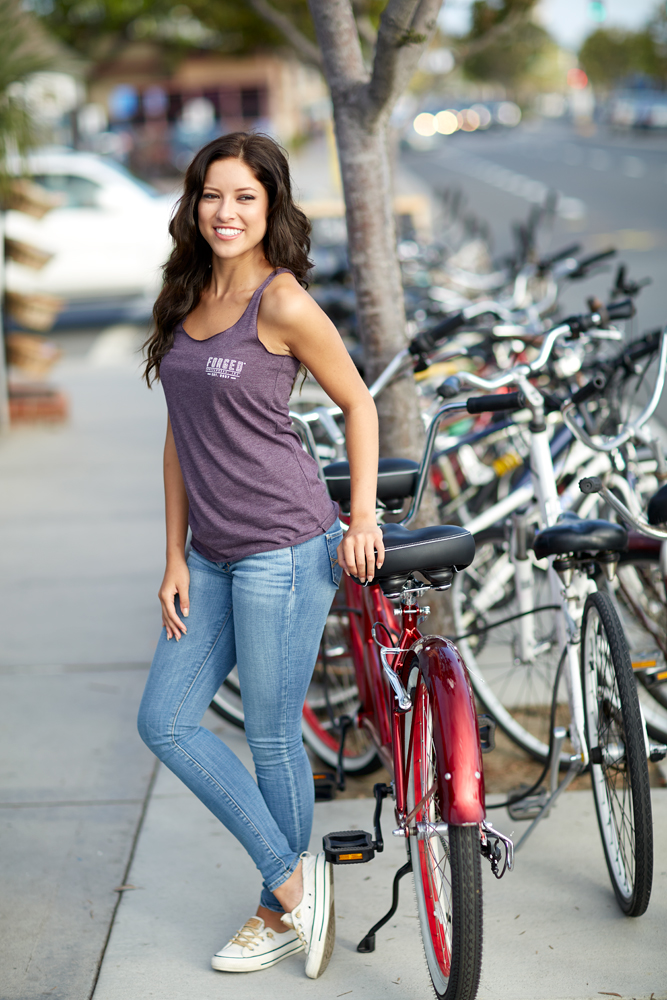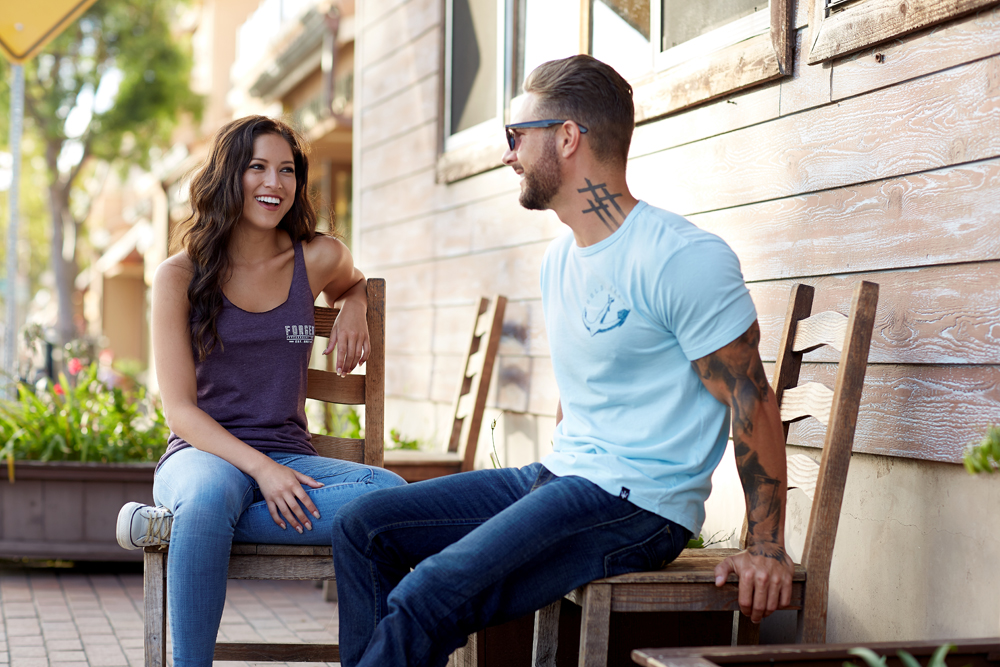 For this shoot for Forged Clothing, we met early to have the models styled (pre-shoot) by Jen Bueno and I headed to Carlsbad Village with lightweight gear- camera bag, a few primes and a reflector. For larger productions we may have kept a wardrobe stylist or MUA on set all day with us or added a photo assistant or two. All of these things contribute to the refinement of the outcome, however, I have to admit that working with just my camera, client and models can be a very "free form" way of working that has a different kind of creative appeal. It is location scouting, shooting and styling on the fly that results in an easy going dynamic which can yield some really fun images.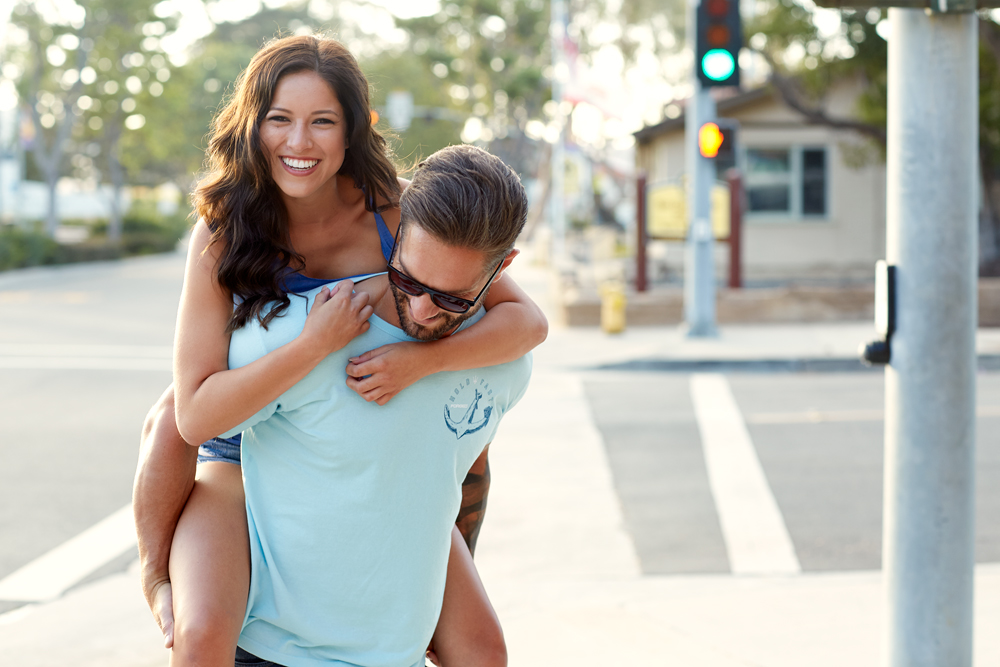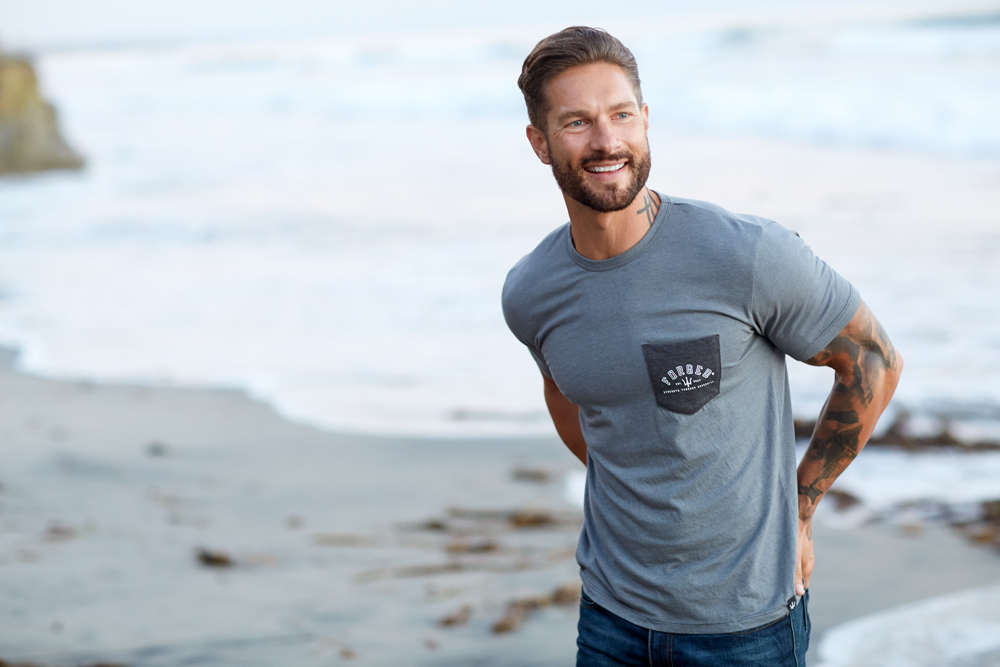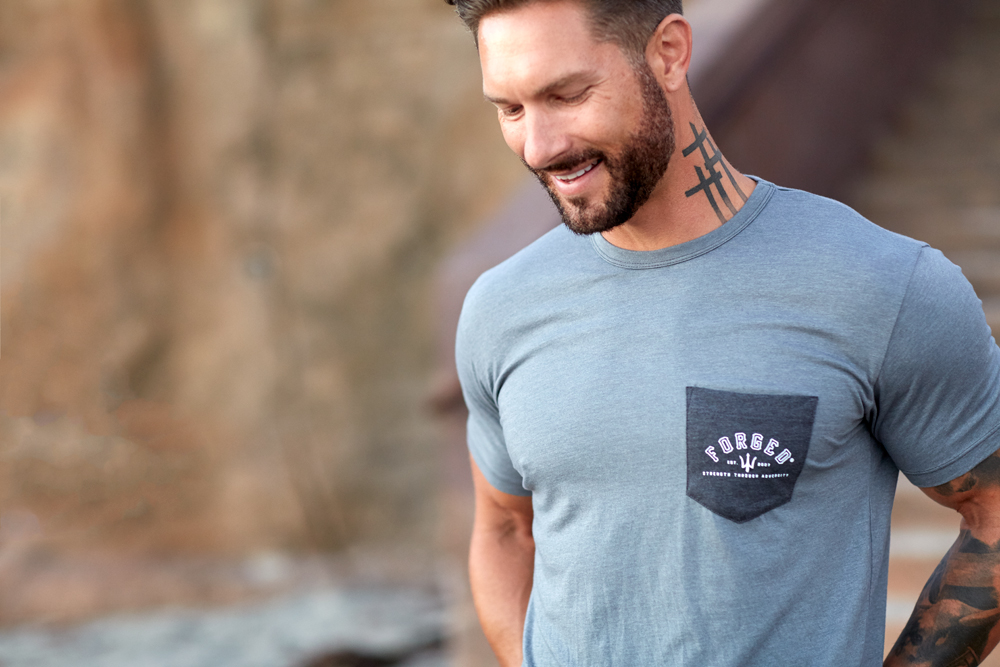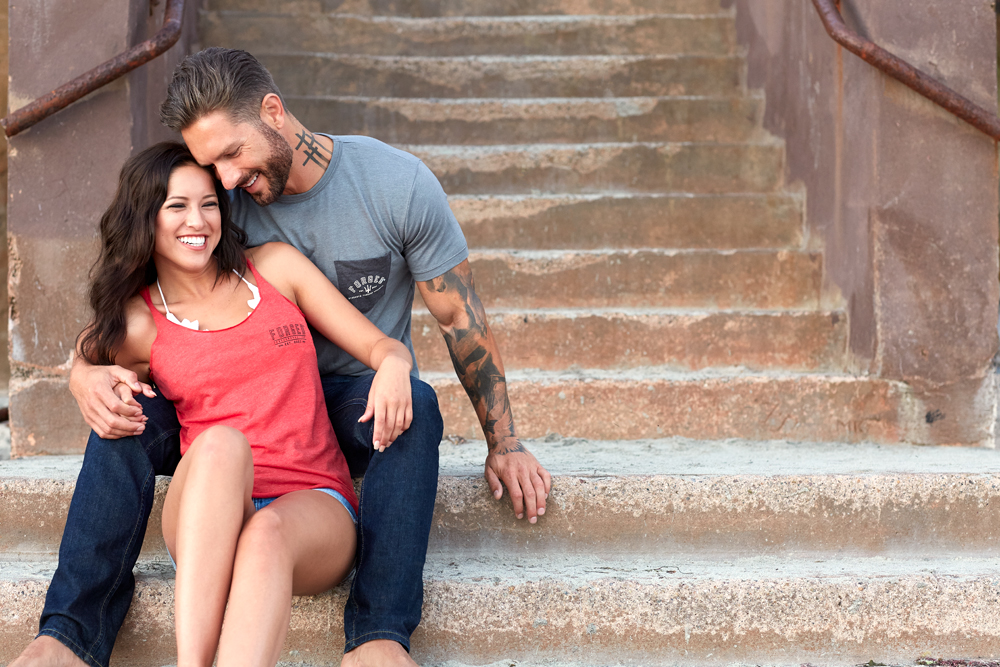 Model credits – Clementyne Vega and Weston Boucher.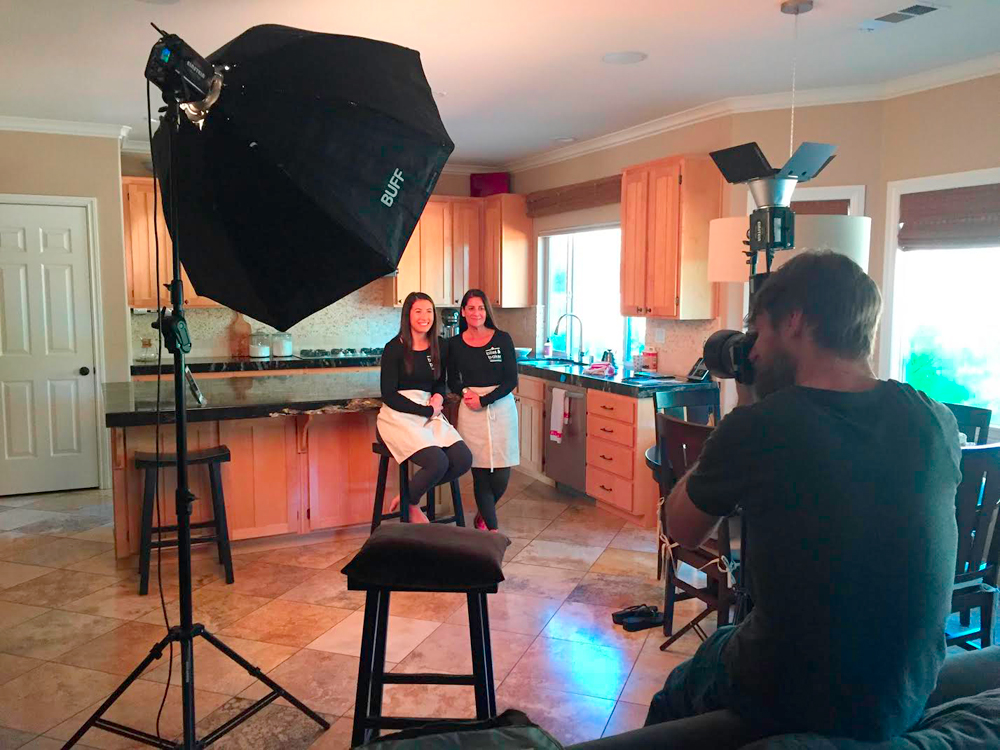 Recently I had an opportunity to shoot a portrait of one of my food photography clients. Bliss and Baker is a mother-daughter team in North County San Diego making some really delicious crispie treats that you can find at local retailers and restaurants around town.
Just looking at the behind the scenes iPhone snap above of our setup, one can instantly recognize the challenge with shooting a portrait in a home kitchen. In most cases you'll be presented with multiple light sources varying in color cast and intensity. The light sources native to the environment may or may not be usable for the story you're trying to tell or even able to be utilized at the desired camera angle. In this case, we opted for a relatively tight crop (still loose enough to tell the story, but tight enough to not have any light sources showing in the frame.)
I wanted to mimic natural light more or less while maintaining an "indoor" mood. Since none of the natural light sources really worked at our desired camera angle (toward the kitchen using it as a backdrop), I opted to set up something akin to the light that would normally be there.
For the main light, I used the PCB Einstein flash with 4 foot octabank attached.  This would give us a nice catch light in the subject's eyes while providing some soft directional shadow.
For the fill light, I wanted a nice blanket of light that would fill the room and provide a bit of hair light to our dark-haired subjects (just like ceiling lights in a kitchen would do). So I went for a ceiling-bounced light with barn doors attached. The barn doors help contain the spill of light so you don't end up with reflected hot spots, lens flare or other lighting weirdness from light spilling everywhere.
Finally, I dragged my shutter just enough so that the natural light from the window could add a bit of fill to the background elements. We shot various shutter speeds for varying degrees of background brightness but this is the portrait the client settled on.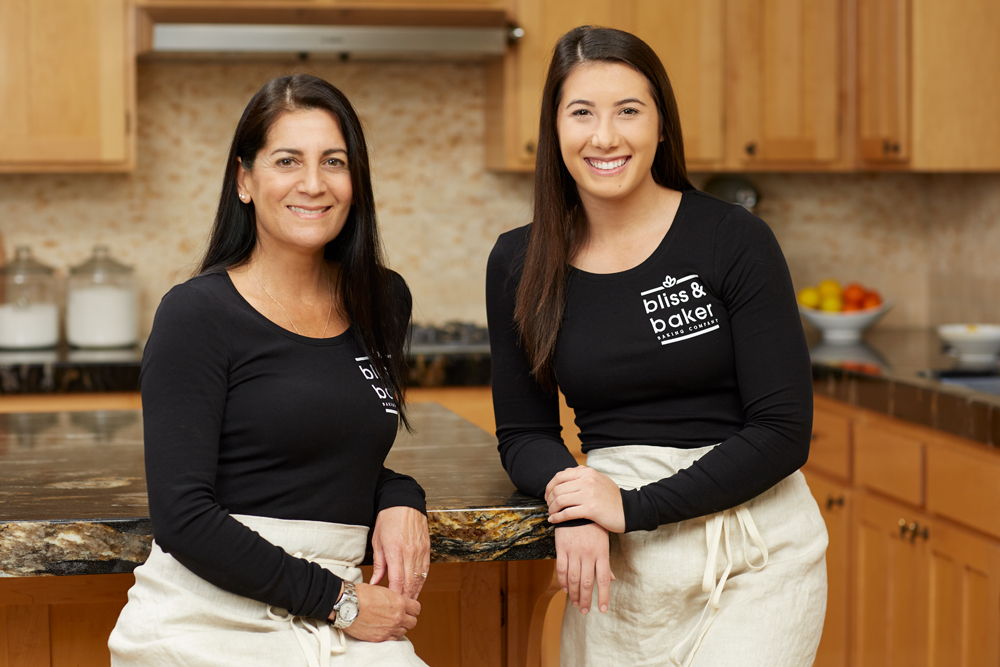 Over the past year or so we've also photographed quite a few food shots for this duo- here's a little sampling, all of these are from our San Diego photography studio –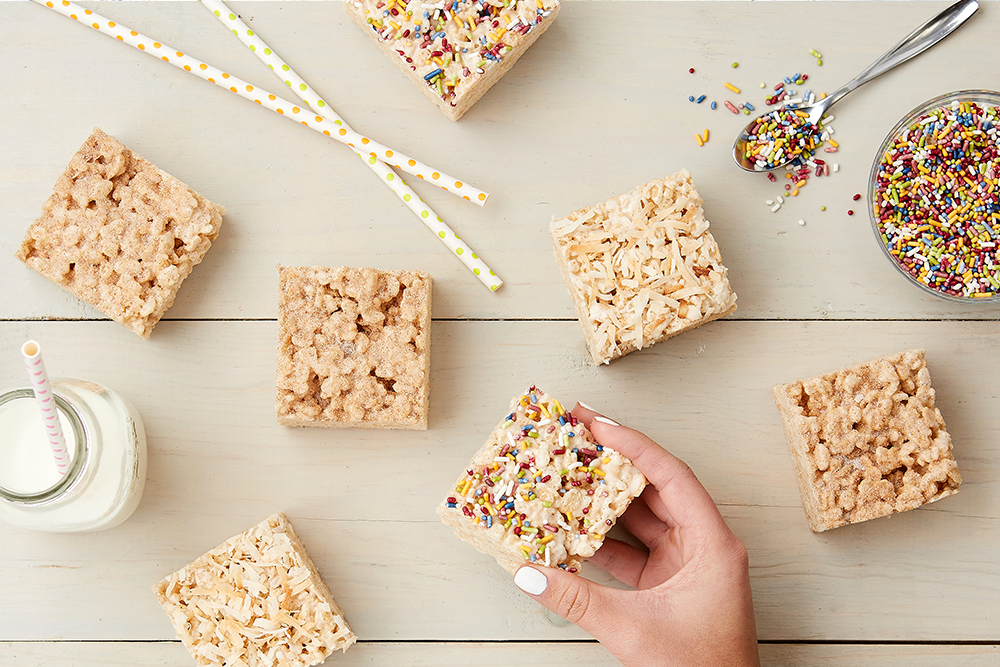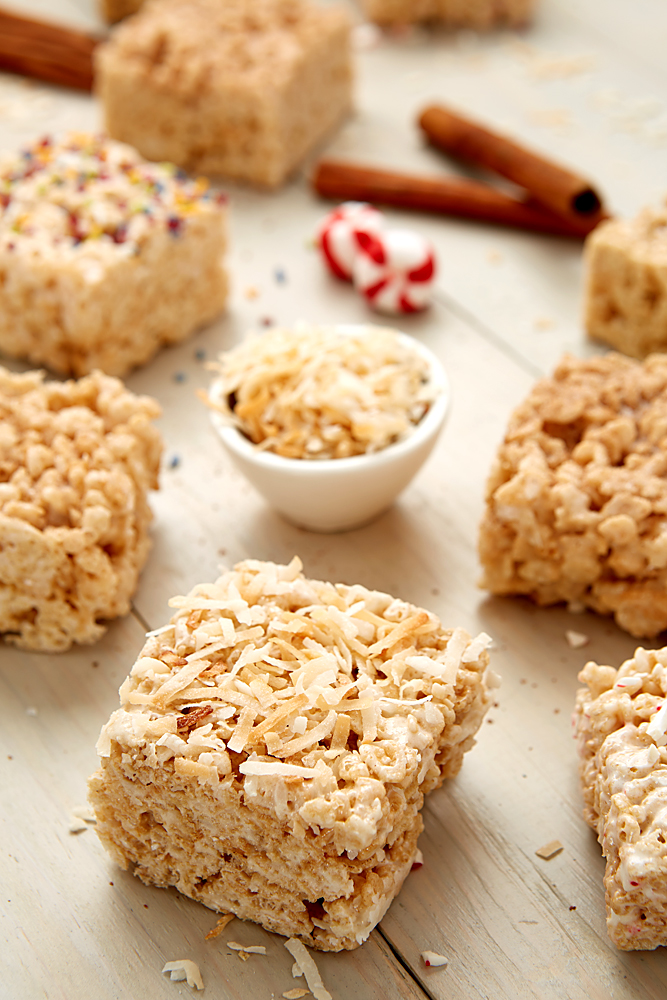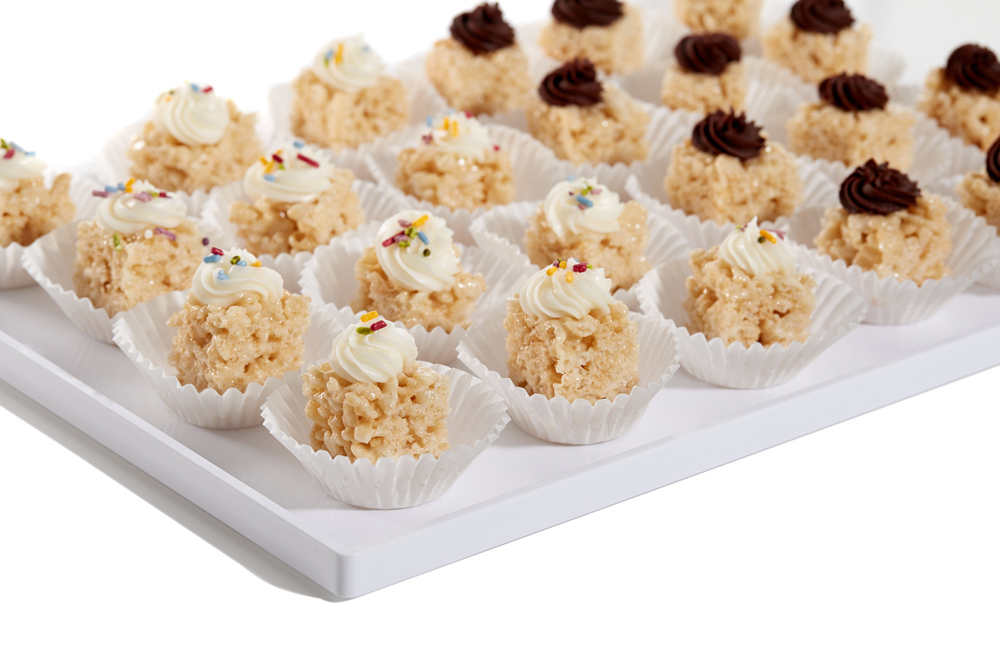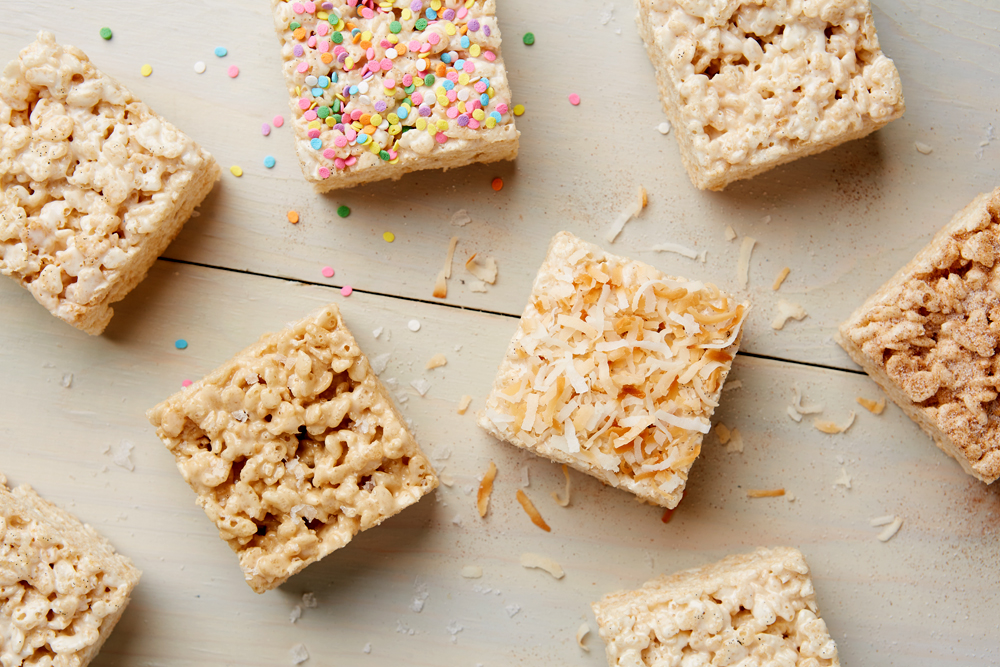 Shout out to Wade Steelman for the photo assisting and BTS photo!
Earlier this summer I had the opportunity to shoot Ballet Folklorico in San Diego for AAA, documenting the people and dance. I was traveling around my hometown like a tourist to various locations to see rehearsals and performances both indoor and out. The shoot resulted in three magazine covers for AAA and I'm stoked with how these turned out! This type of dance is a photographer's paradise, utilizing a lot of color and controlled movement in combination. With this type of photography I had to think less like a lifestyle photographer who can stage scenes and ask people to do things and more like a sports photographer, often "zone focusing", anticipating movements and waiting for something to happen. This would be followed by a burst of shots, some good some bad, and some with just the right elements to satisfy the photo editor's needs.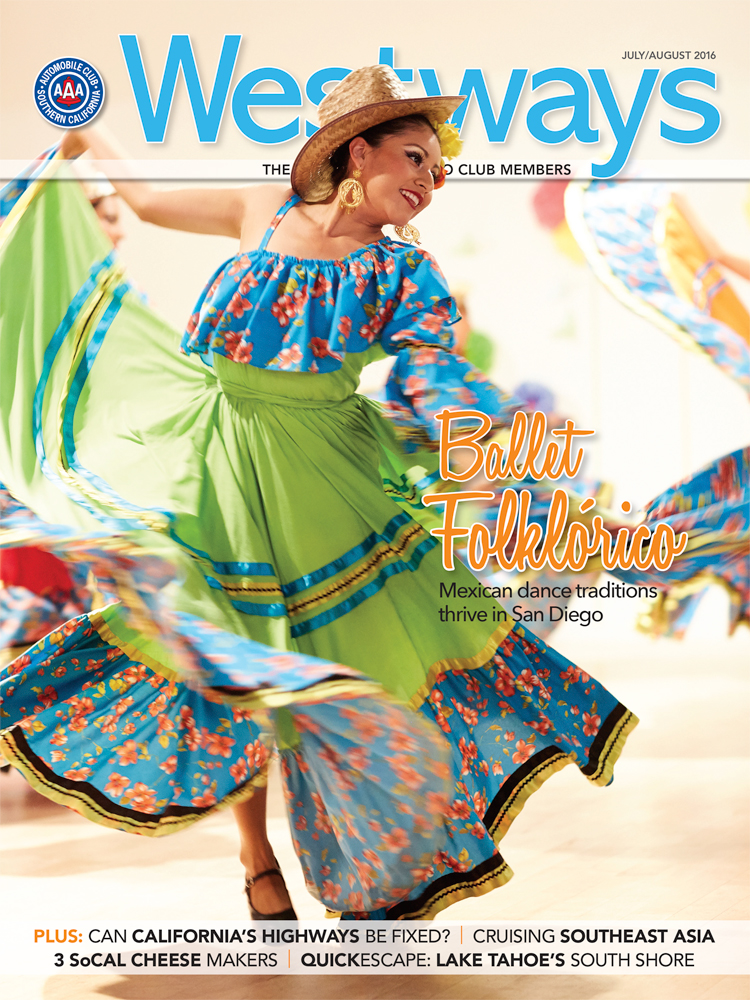 Above: Dancer: Reyna Mendoza Company: Danzarts , captured at 1/160, f/2.2, ISO 3200
I can honestly say this s the first time I've been published at over ISO 1600, especially for a cover image but the choices at a recital are to either  a) use direct flash b) light the whole scene with off camera flash or c) ramp up ISO and make the most of the light that is already there, which is less disruptive to the performers and audience.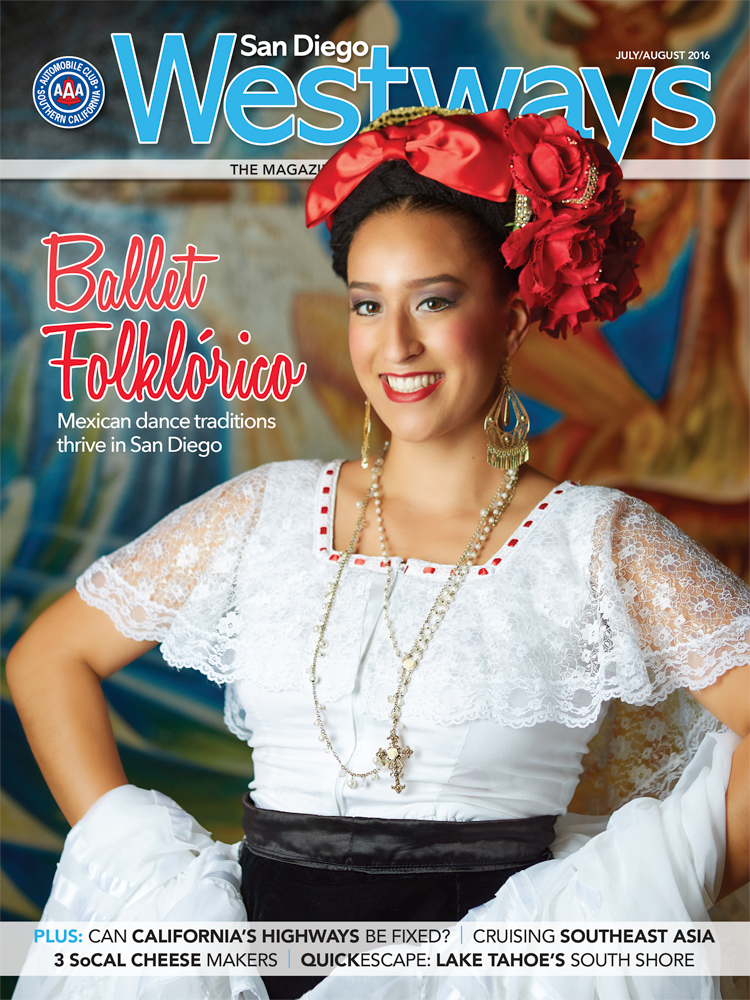 Above: Dancer: Mireya Pinell-Cruz Company: Danzarts ISO 100, 1/125, f/3.2 (Lit with strobe and single 32″ softbox)
I was also tasked with getting a few posed portraits so generally I used a small softbox to keep things contrasty and emphasize the vibrant colors.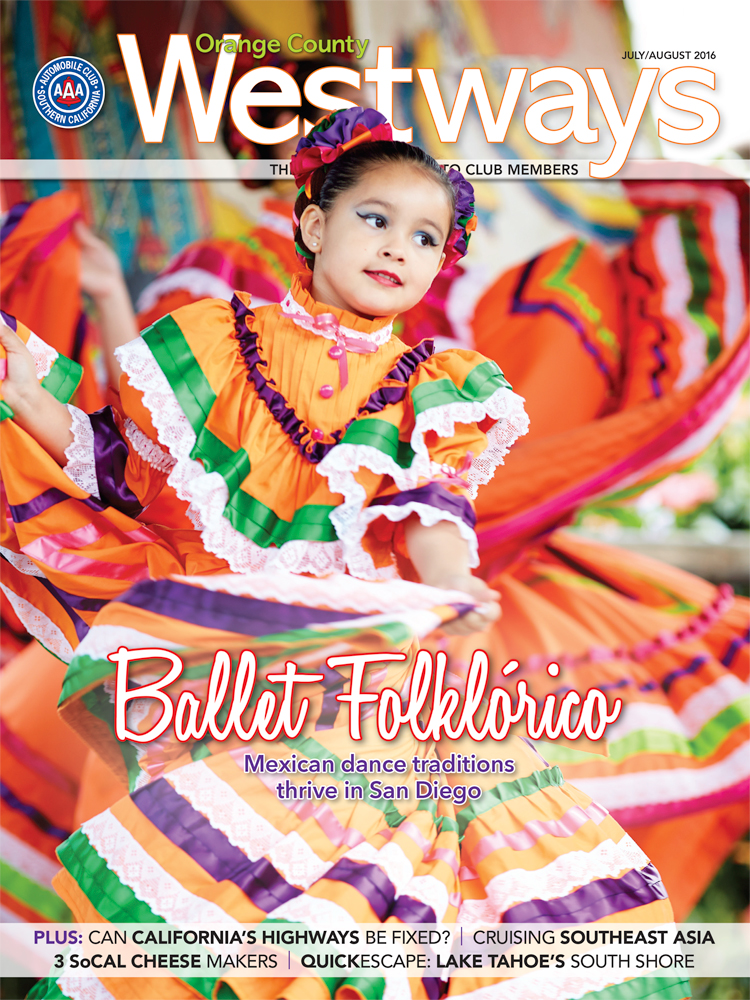 Above: Dancer: Dayanna Solis Company: Folklórico Real de San Diego (Claudia Gomez) ISO 250, f/2.5 1/400
The sweet spot shutter speed for this type of dance seemed to be around 1/125-1/500 for getting a slight motion blur on the clothing while keeping the dancer themselves sharp on the face. Outdoor shots afford the photographer more options of course, but I still had to watch my settings more than on a typical portrait or lifestyle photo shoot.
Here are a few outtakes/inside shots from the shoot…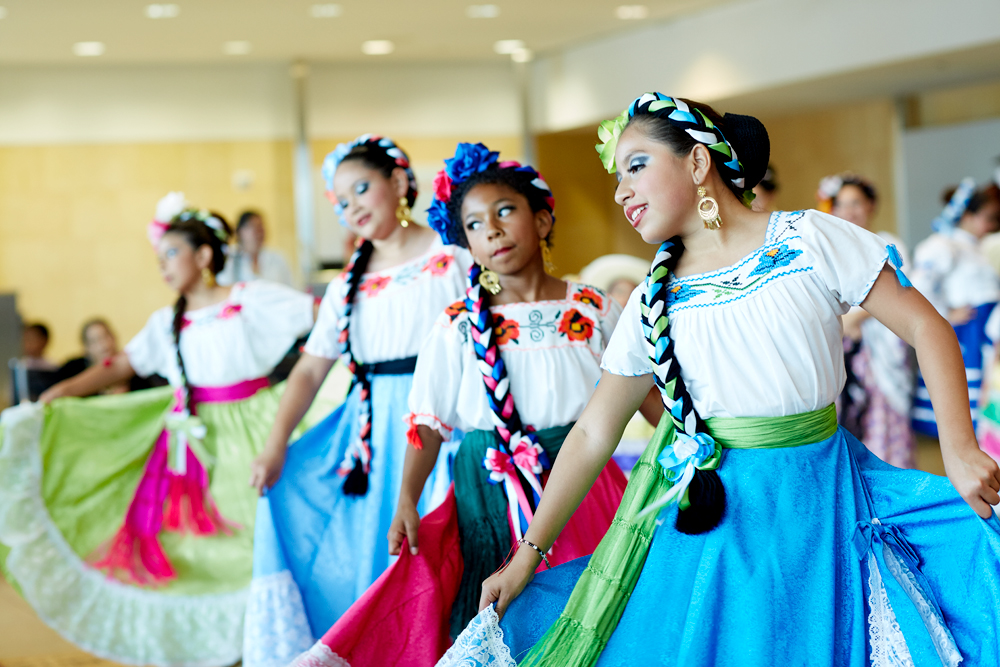 Over the past couple of years, I've had the opportunity to shoot quite a few restaurants in and around San Diego and the Inland Empire. Often, my primary assignment is to capture the food but one of my favorite parts is to grab a portrait of the chef or restaurateur. Sometimes its at the request of the client, but often its for my own creative exercise and portfolio. Chefs are generally personable and passionate but they also tend to be busy, so I generally have about 5 minutes to come up with a decent composition, find some sweet natural light or set up a strobe, and coax a genuine facial expression out of them. I don't care if they smile, I just want the expression to look "real". To me, the whole portrait hinges on the expression, so the lighting and all that "techy" stuff has to be second nature.
Here are a few images from recent assignments around San Diego and the IE- see any chefs you recongnize?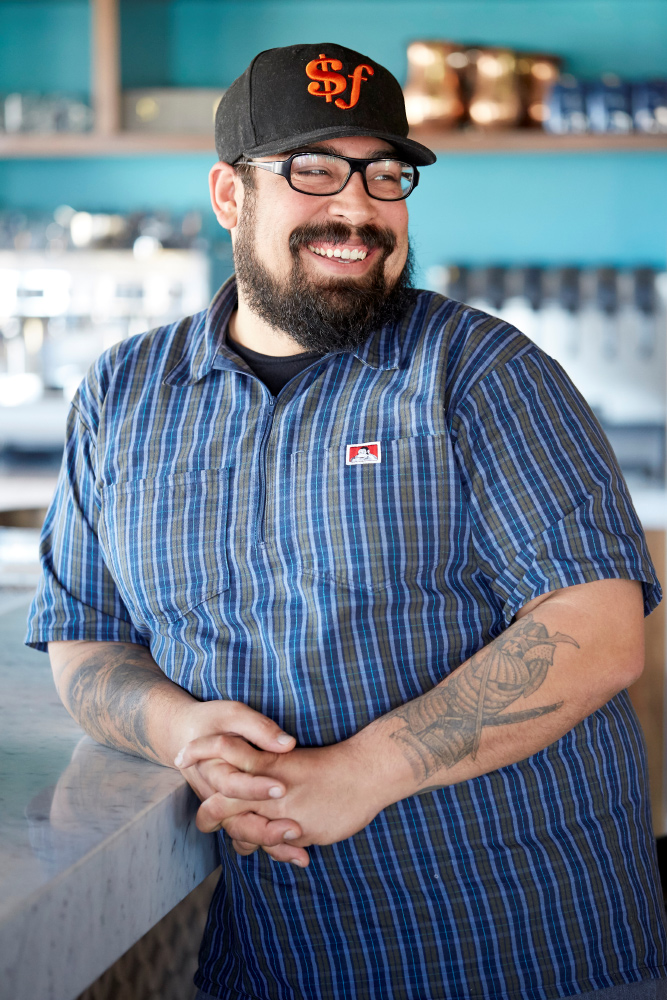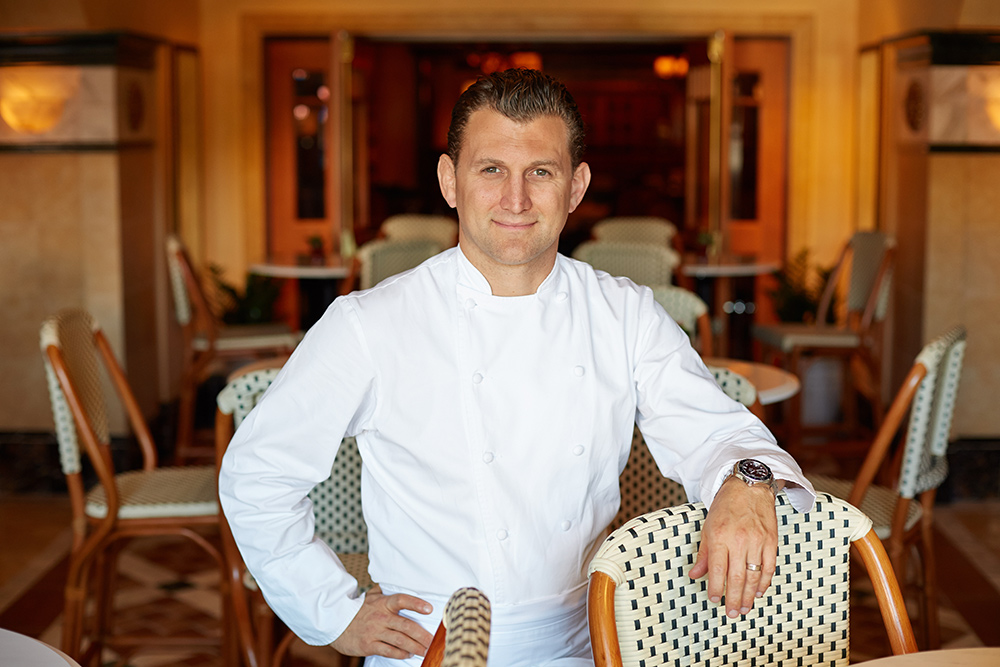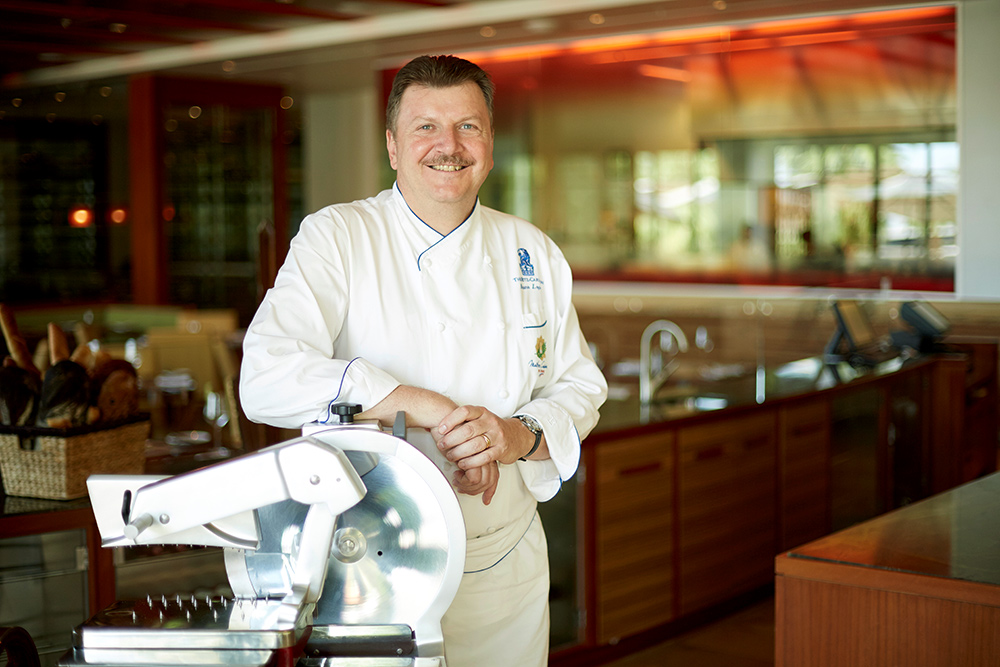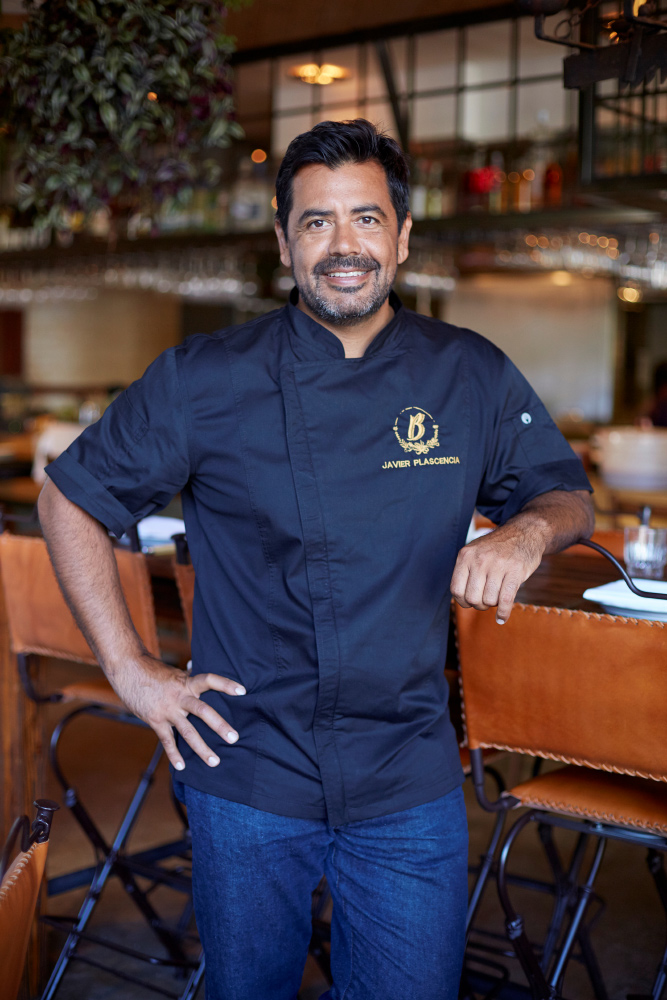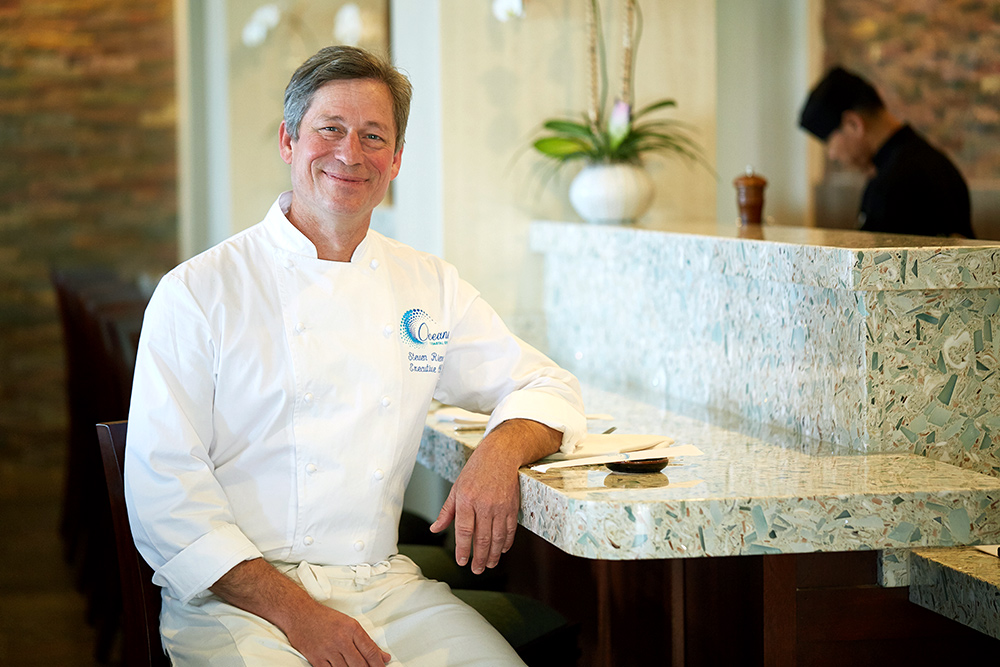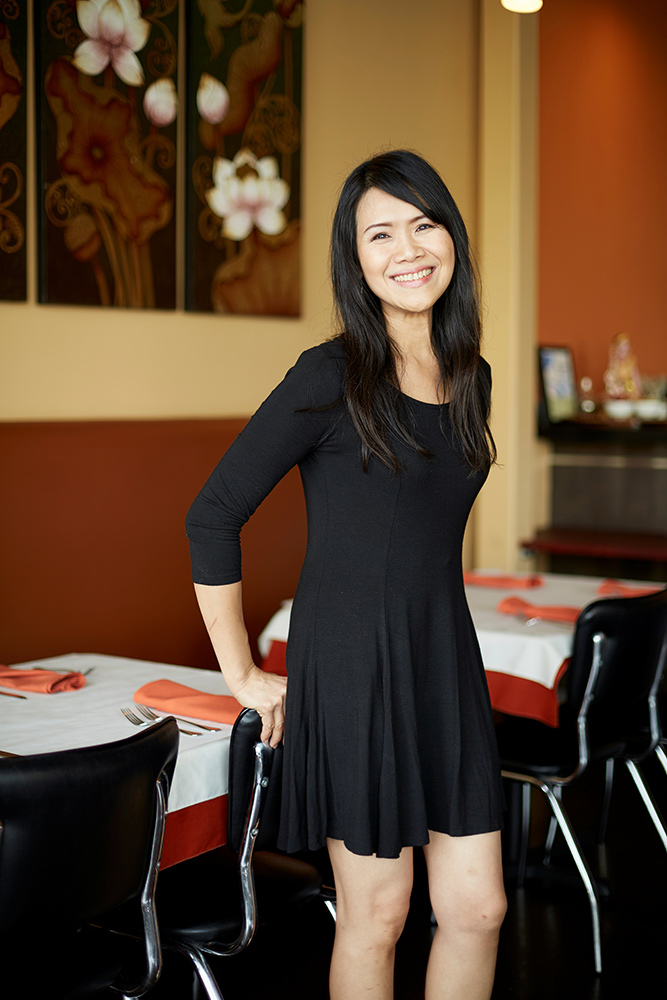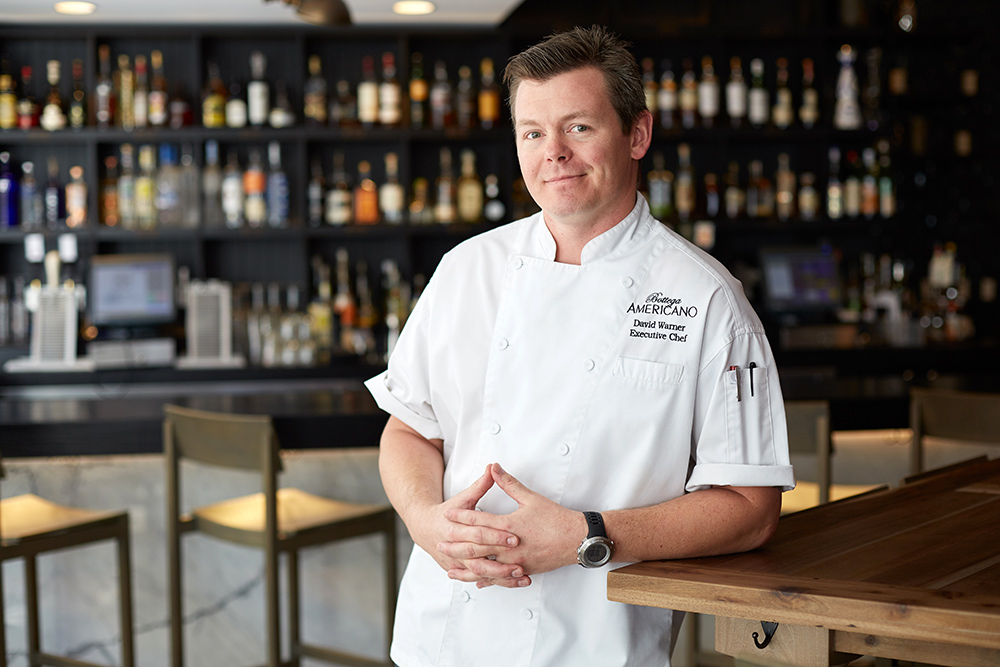 Props top to bottom- Vince Scholfield (Catania Coastal Italian), Shaun Gethin (Bijou French), Stephane Voitzwinkler (Mister A's), Bruno Lopez (State Fare), Javier Plascencia (Bracero Cocina de Raiz), Steven Riemer (Oceana), Joyce Patra (50-Fifty), David Warner (Bottega Americano).
Thanks to all these great chefs for sharing some time with me and preparing great dishes for my camera!
Product photography, and especially beverage photography involving glass, is a true melding of technical geekiness and artistic decision making. Although the challenges of photographing glassware and liquid can be at times frustrating, the rewards are high. It's the feeling of building an image, as if building your own coffee table. You look at examples, start to assemble the parts, lay out a design, and then invariably stray from that design as you go, to come up with something unique. All the work that goes into that coffee table is taxing, but when you see it in your living area it's all the more satisfying that you slowly built it, piece-by-piece. I used to hate tinkering for several hours on one shot, but now I can truly say I enjoy it. Using some tips from my friends at Photigy, as well as their Facebook support group, I set out to make this photo of Iron Fist Brewing Co.'s "The Gauntlet" IPA.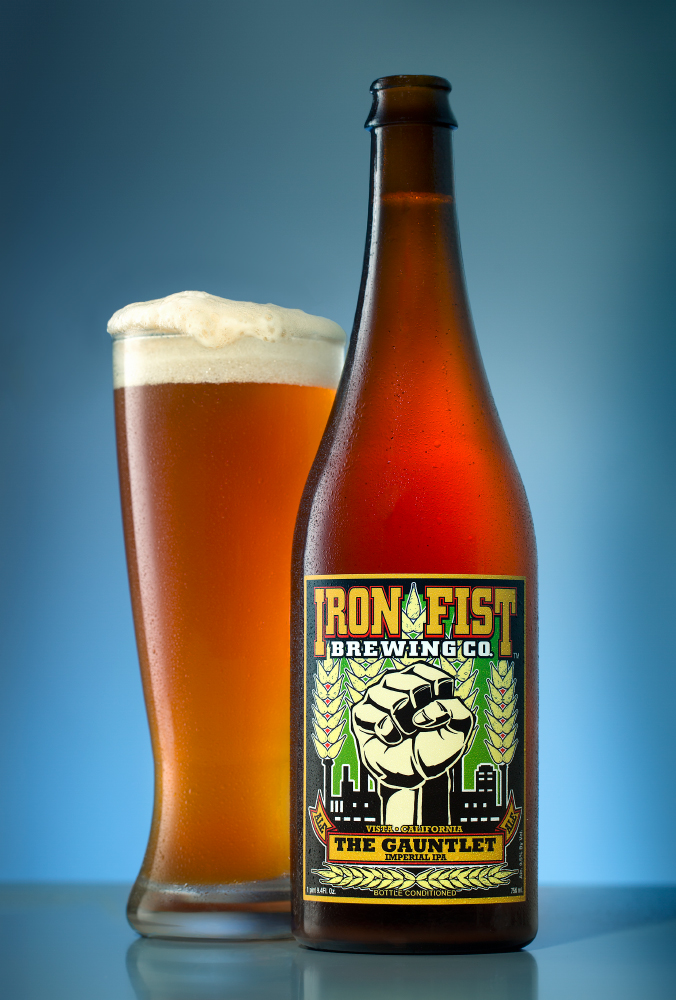 This is the setup.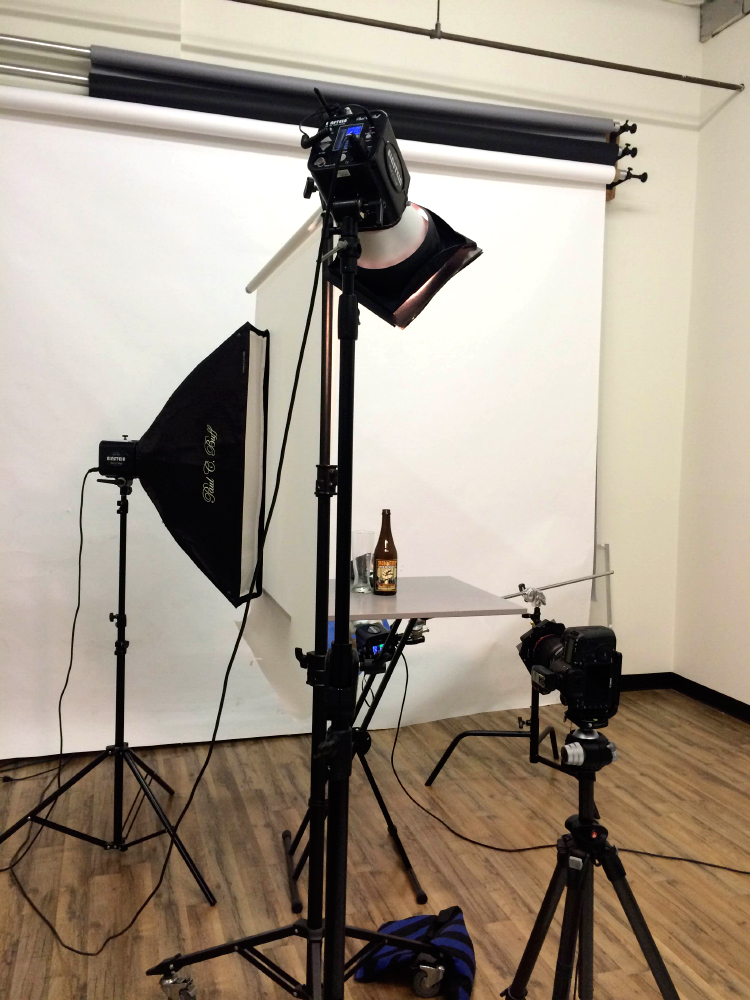 Lighting
The shooting surface is an orphaned part from Ikea. A gray surface was the closest thing I had to metal to represent "Iron", but the gray looked a little flat to me, so at the end of the day, I ended up blueing it a bit in post production.
The camera was secured on a tripod so that I could keep everything static for comping together multiple shots in the end, if needed. I used a 5d Mark III, with a Lee circular polarizing filter, and 100mm f/2.8L macro lens.
There are four lights being used. The main light is fitted with a small reflector, as well as a layer of diffusion material, followed by a polarizing gel. This way we can set the camera's polarizer for the scene and rotate the polarizer on the light until the reflection of our main light disappears. It didn't disappear completely, so there were still some light reflections to clone out in the end. However, they were much smaller and darker than they would have been without the polarizing gel.
The second light is a strip box at camera left, shot through a diffusion screen of Rosco #3026 diffusion material. Angling the softbox so that it just touches the diffuser will create a highlight on the glass that has a defined edge on one side and tapers off more smoothly on the other. The trick is spacing the glass and bottle just right so that the highlight is not interrupted. If there are small inconsistencies in the highlight they can be addressed in post.
The third light is aimed at the background, and has a blue gel taped to it to make the background a light blue.
The fourth light is a speed light (Lumopro LP180) laid on the table behind the bottle and glass. This creates the glow through the glass so that you can see the liquid. This one was re-positioned many, many times by hand until the desired result was reached.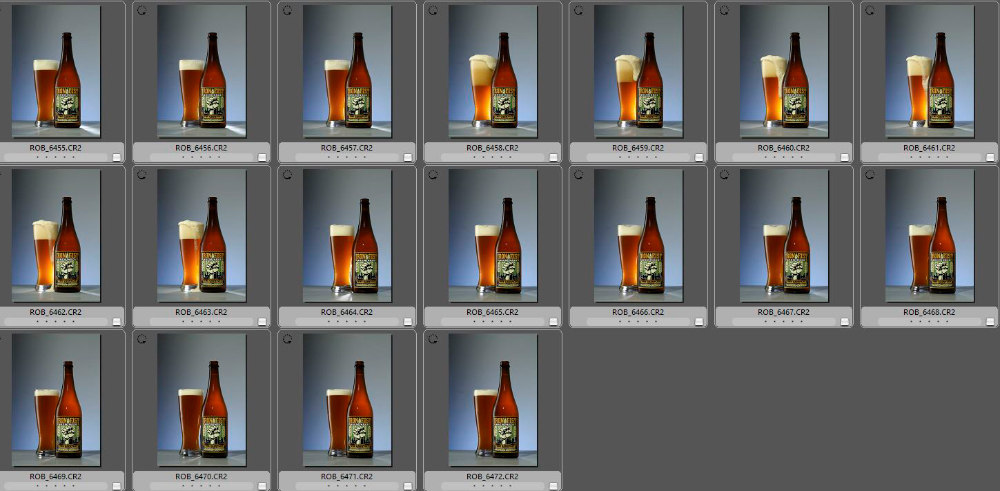 Post Production/Retouching
The trickiest element in this shot was the foam.  When  first opened, the beer was alive with carbonation, but once it settled is was hard to revive. I deployed the Rob Grimm Chopstick Jedi Move, but I really only got one good resurgence of foam, and clicked as many captures during it's rise and fall as possible. I ended up comping in a modified version of one of the foam spillovers to give the image some tension.
I also comped in an image where the table looked glossy, but did not have the shadows from the backlight, in order to keep the shadows looking natural.
Lastly, I retouched the small highlights off the bottom and off the bottle to make things look cleaner, added some vignetting and color adjustments to the backdrop and foam, and did some global contrast and sharpness adjustments.
Next time, I'll definitely have more bottles of the beer on hand and a pump to get it in an out of the glass without moving the set around.
I spent the better part of a day shooting and editing for one final image, but now that I have a workable setup and routine I should be able to prepare and execute much, much faster on future beer shoots.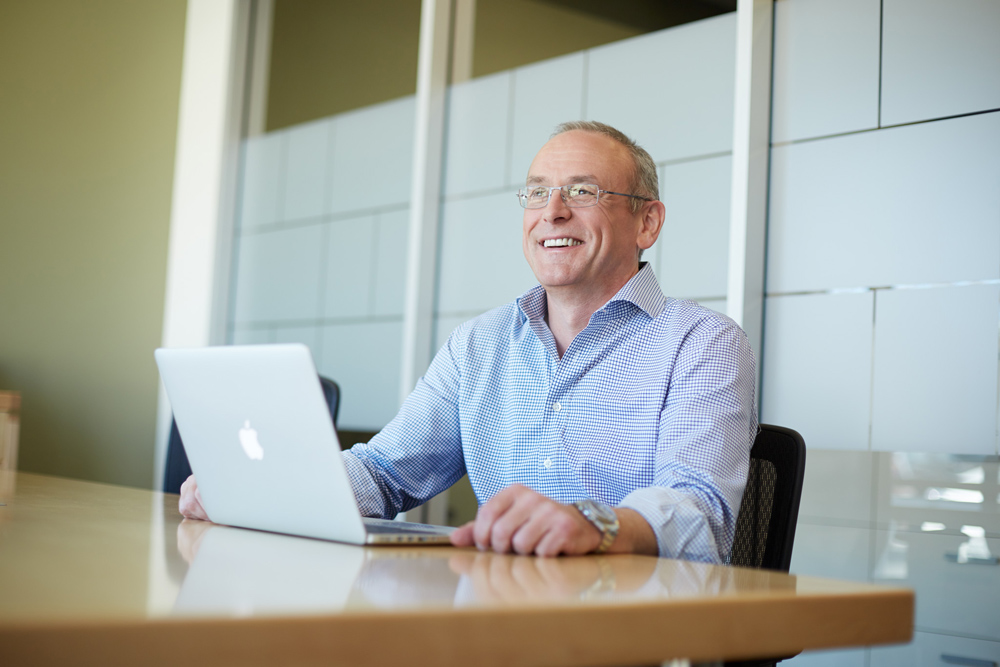 Recently I did a corporate portrait session for a local Biotech and it was the first one I think I've ever rolled in with just 50mm and 85mm prime lenses and a camera for the most part. Of course I always tote a backup camera and some lighting gear along for the ride but the K.I.S.S.  method prevailed because of the beautiful window light and great overall blue color cast of their office environment.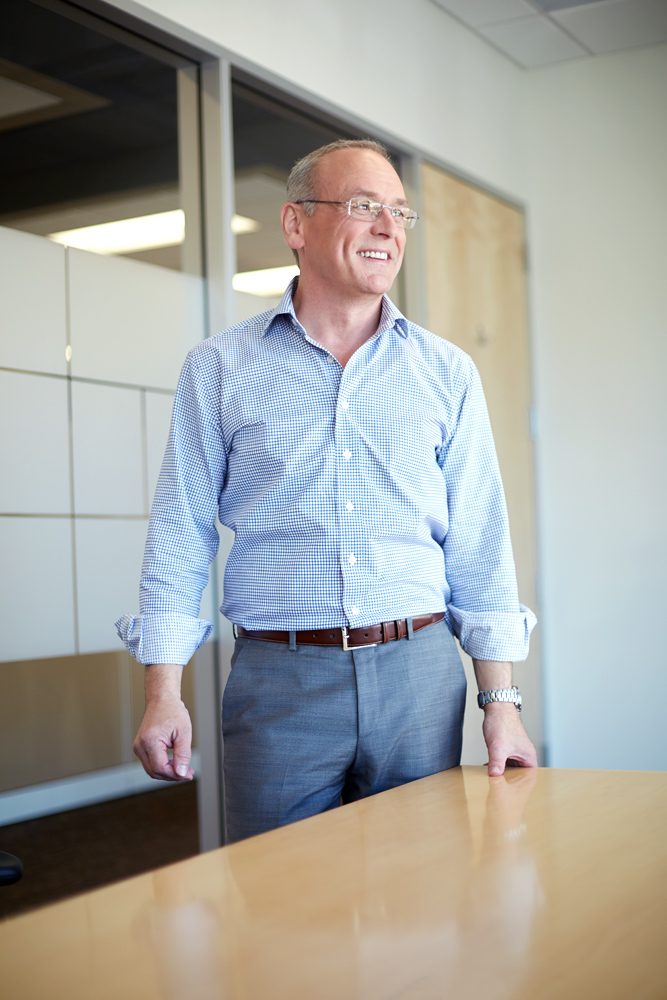 There are many factors that can put pressure on a photographer to go crazy with equipment such as a higher budget, more eyeballs on the photos (broad usage) or a brief window where the CEO is available, knowing that there will be no "do-overs". Some of these things can cause us to over do it with a bunch of unnecessary lighting gear or extra lenses to cover all possible focal lengths. The simplest solution is often sitting in front of our face. Clients are not gear geeks like us- they won't care if you use window light and a piece of white foam core for a reflector or an expensive Profoto head with a 9 foot octabox attached. They just want results.
Portraits are of course all about the subject's comfort in front of the lens and the genuineness of their facial expression. We also need to look out for details like wardrobe malfunctions, stray hairs , etc. When we K.I.S.S. in terms of equipment, this often frees us up to concentrate on those things instead of becoming a "gear wrangler."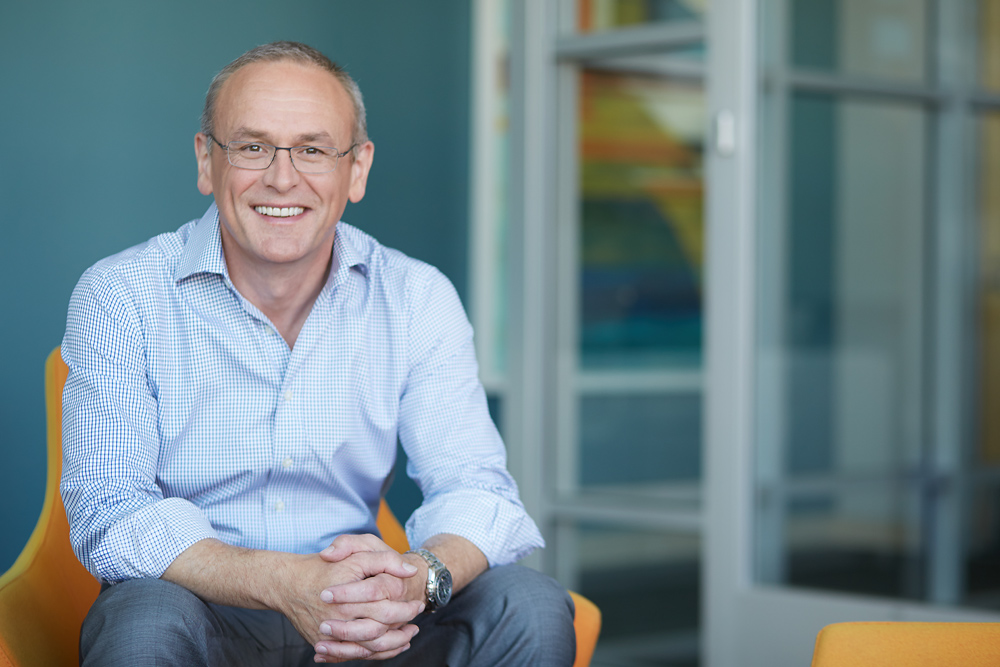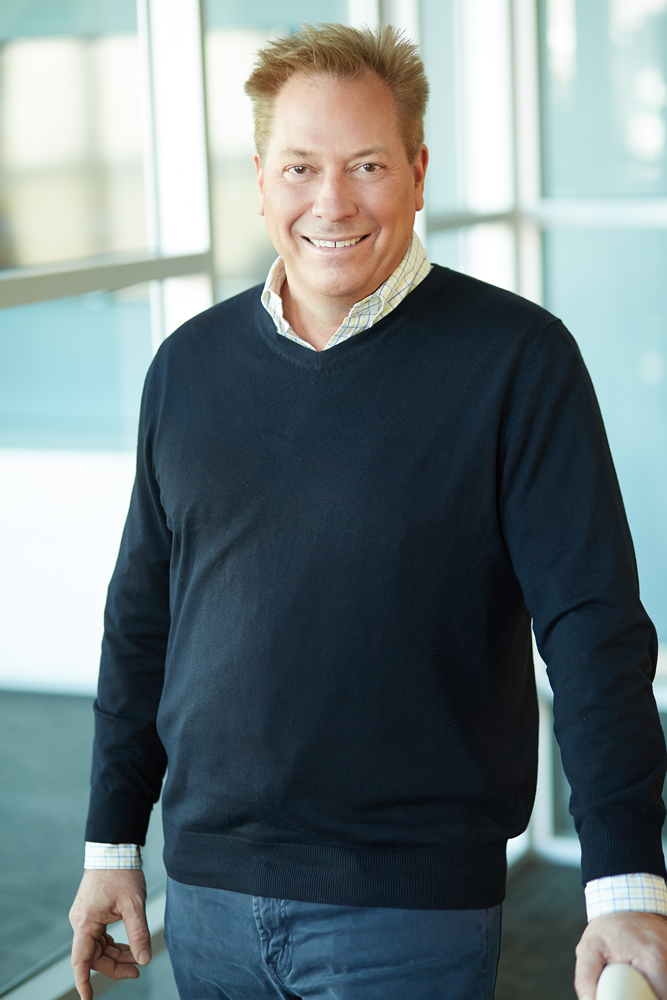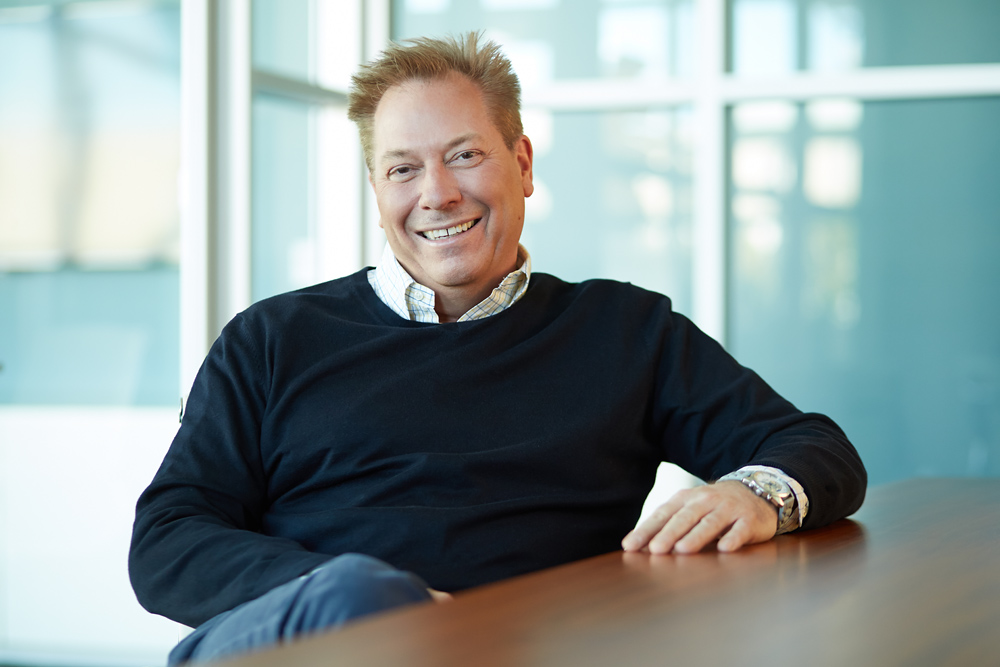 (hair styling and makeup: Stephanie Costa).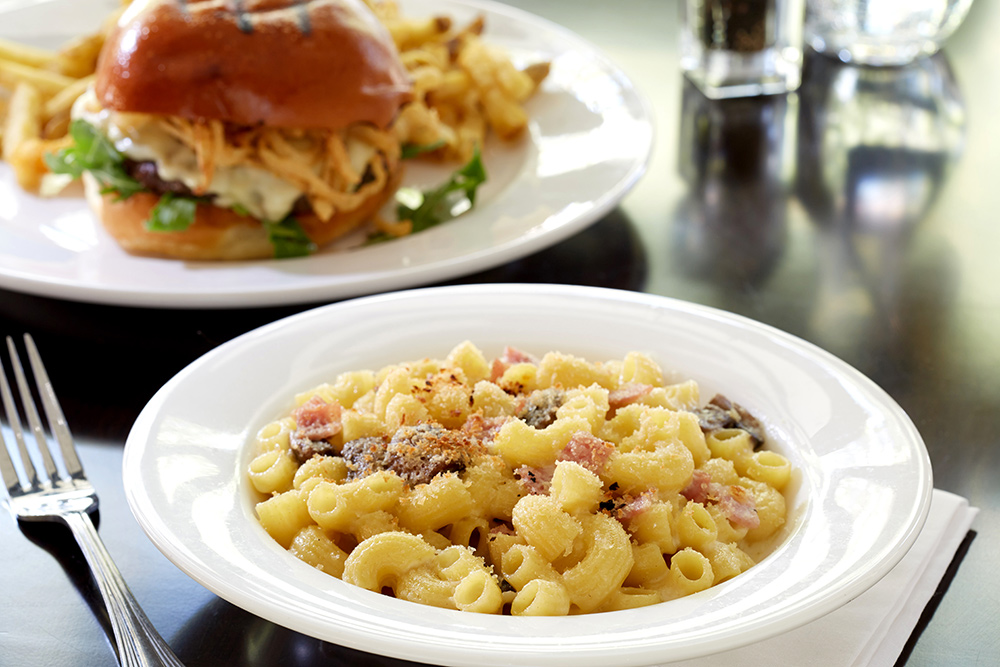 One of the nice things about food photography is you don't have to sell your little brother into slavery and mortgage your house to get professional results. Since each photography assignment is a little different and a little special, I decided to do a little "bag check" post today about the equipment I typically use as a professional food photographer.
This is my personal kit and is geared mainly toward food magazine work and other in-restaurant types of  photo shoots. It can easily be broken down to a relatively inexpensive kit. Since most of my work is magazine assignment work, I normally need to pack a kit that I can:
1) Walk some distance with when parking is bad.
2.) Fit into tight spaces around restaurant tables.
3.) Produce good results with on a variety of shots quickly (interior architecture, chef portraits, plated food).
Camera
For my main camera, I use a Canon 5d MK III, and carry a 5d MK II for backup. I find that the full frame and large RAW files make for great quality product and food images. But in the grand scheme of things, the camera used in food photography is not the most important factor. Any decent DSLR will get the job done. If a full frame DSLR is in the budget, I highly recommend it. The thing is, you're mostly going to be shooting on a tripod, at low ISO's with manual focus. This means fancy features like 8 billion auto focus points and clean images at ISO 4 trillion are not really coming into play here. Anything from a Canon 7D to a Hasselblad will be capable of some stunning food photos that will print plenty large.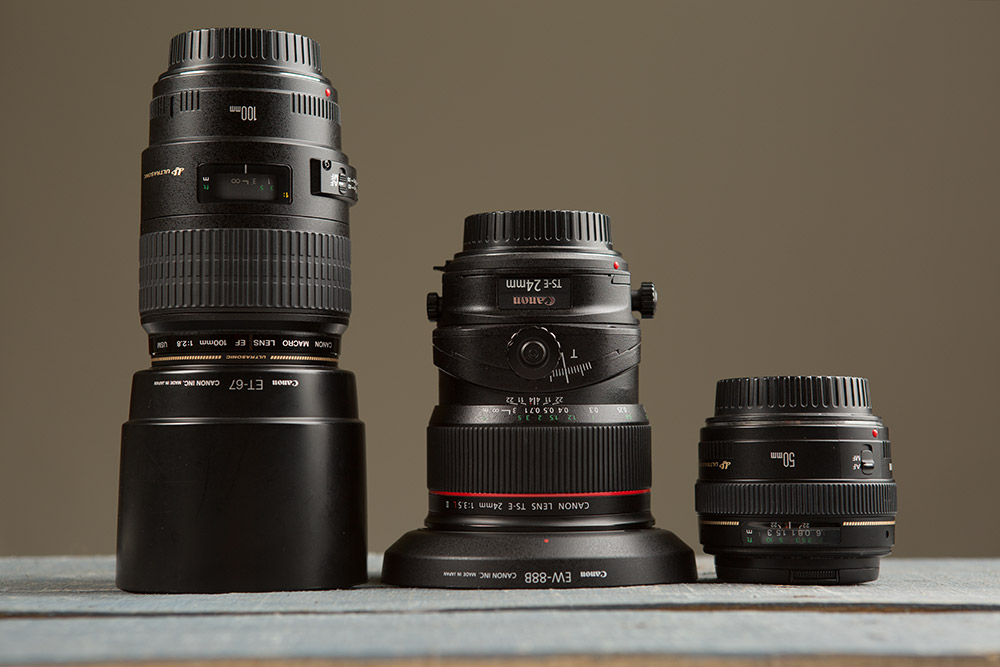 Lenses
1. 100mm Macro. As you probably guessed,  a good macro lens is pretty essential for a food photographer. I prefer the 100mm macro (non "L" non-IS version) from Canon. From my own experience its plenty sharp, lightweight and works like a Swiss watch. I have not had a legitimate reason to want the IS (L) version as of yet. For non full frame cameras, consider a 50mm or 60mm macro lens. This will get you far enough from the food, that you won't be able to cast a shadow or interfere with your own lighting scenario. It's also good for shooting creepy crawlies or flowers on the weekends for practice.
**update – I recently was able to find the L version 100mm macro for $700 on the used market and made the upgrade, selling my non-L for nearly $400. Although the difference in sharpness is nominal, it does have a focal range limiting switch that makes the L version easier to use for portraits. And of course the IS is a bonus for handheld portrait work. I could still strongly endorse either version.
2. 24mm f/3.5 TS-E MK II. This is a pretty specialized lens and I absolutely love this thing. I use it not for shooting food but for shooting restaurant interiors and exterior architecture, maybe even a funky wide angle environmental portrait here and there. The "shift" feature allows you to shift the lens to the desired composition, while keeping the camera level. This allows you to keep all your vertical lines straight in architectural photography. It can also be used to stitch a 3 image panorama without any noticeable seams, since the camera's angle of view will not change as the lens is shifted across the sensor.
3. Primes (these are totally optional, but its good to have at least a fast 50mm). I use the 50mm f/1.4 or 135mm f/2  for chef portraits. On a budget, the 50mm f/1.8 will do just fine. I mostly just use the 50mm length, that way I can easily blur the background but still be wide enough to include some environment. If the place is not as pretty or I want a tight head shot, the 135mm L is my go-to favorite. If you're starting out in food photography, your 100mm macro can double as a great portrait lens! Skip the extra expense and just use that.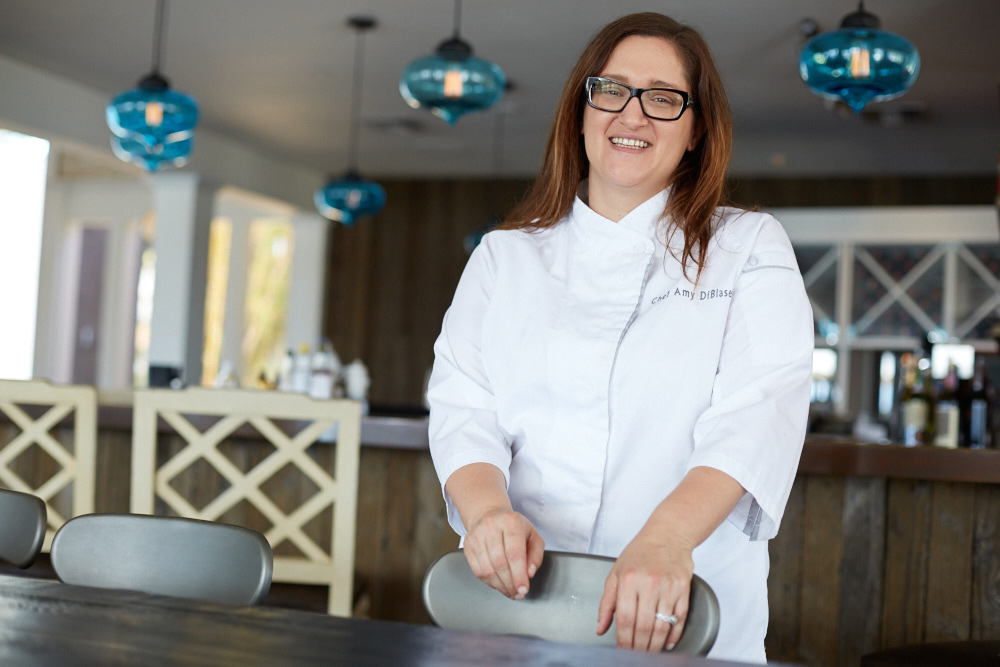 4. 24-70mm f/2.8. I have mixed feelings about this lens. Its not the sexiest nor the most fun to shoot with but it does have a very convenient range of focal lengths and will focus almost as close as most macro lenses, which makes it useful when 100mm is just too long, or when you want to capture a closeup of food, but use a wide focal length to include some of the restaurant interior in the shot. This is not an essential lens to have in your bag but can be useful in a pinch.
 Lighting
Here's the area where I like to go super minimalist. You just can't have C-stands and serious light heads in a restaurant and get out of there under two hours. So for editorial jobs I bring a simple light stand (Manfrotto 420b, which can be a boom or a straight stand), a speedlight (Lumopro LP 180) and a regular shoot through umbrella. Add some foam board for bounce and a handheld silver reflector and that's about all you need. Most days I won't even fire up the flash but its good to have it as a skim light for accent or as a main if you can't scrounge good enough natural light in a dark location.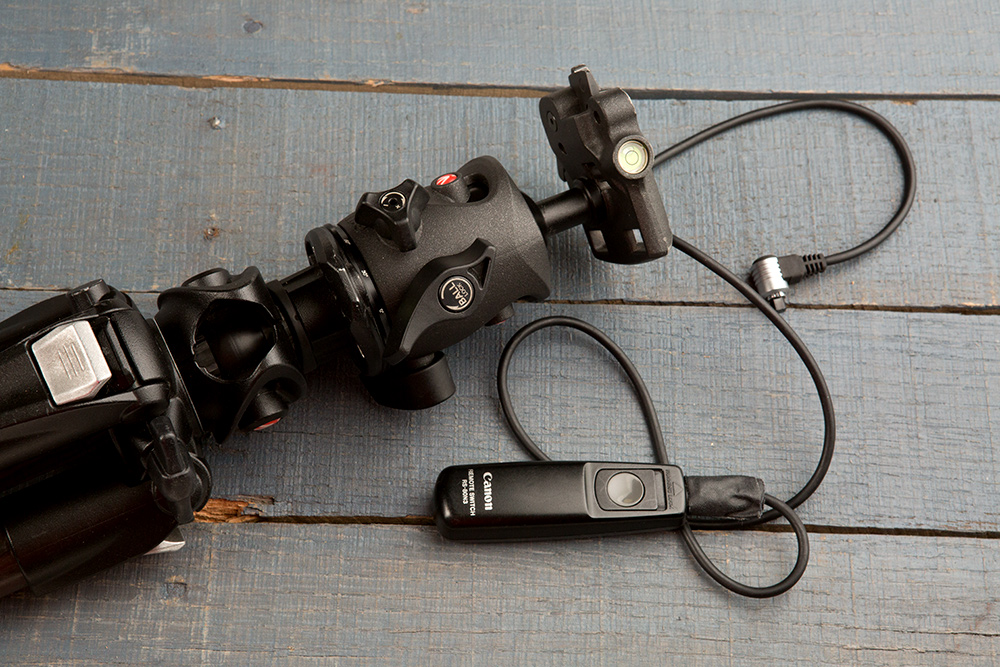 Tripod
For food shots with long shutter speeds and architectural shots, I like my fairly basic Manfrotto Tripod and ball head. How fancy you go here really depends on your own taste and resources. Ball heads are quick and easy enough to level. Any tripod legs will do the job as long as they are sturdy. Don't forget to bring a remote switch so as not to shake the camera by pressing the button.
*Update, I recently updated my tripod head to the Really Right Stuff BH55 and L bracket. The L bracket is a huge convenience for switching orientation! However I stick with my assertion that any decent ball head will do the job just fine. Nicer tools are faster and easier, but wait until they are cost effective for you.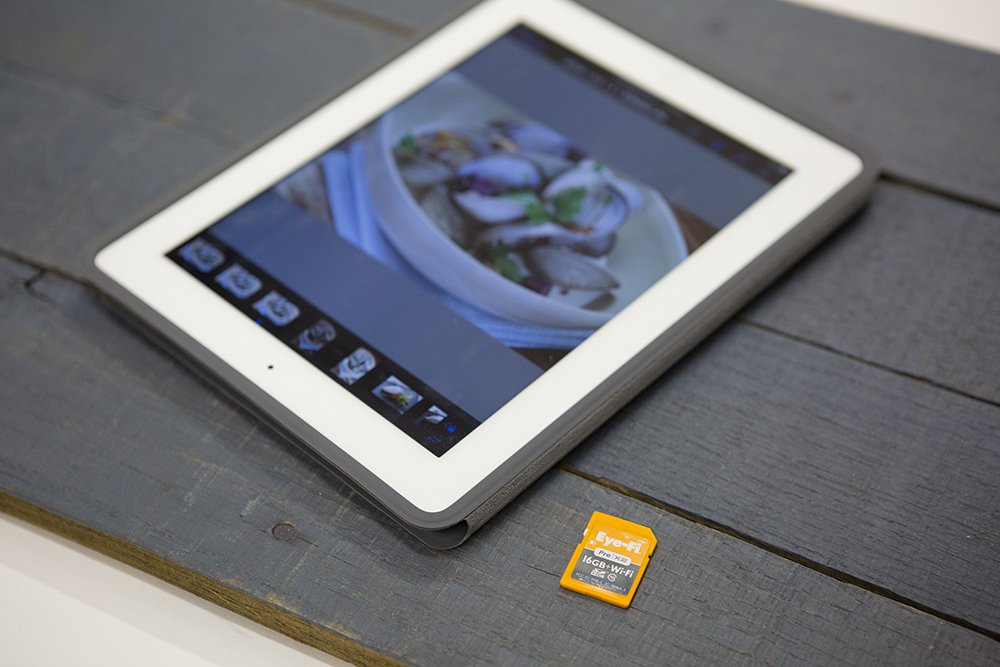 Tethering
For on-the-go tethering, I like to use my iPad and Eye-Fi Pro X2 card. Tethering is not 100% required but it does allow you to see details in shots you may have otherwise missed on the back of the camera. I find that Eye-Fi with the Canon 5d Mk III is very reliable if you buy the  Pro X2 Eye-Fi card and set it to "always on". Using the Shuttersnitch app instead of the standard Eye-Fi app on the iPad will increase reliability. I rarely disconnect or have issues with this setup, even when turning the camera off and back on or taking a break it holds its connection quite well. Clients also like to review images in Shuttersnitch because of the star rating feature and easy-to-use interface. Eye fi is an inexpensive and lightweight solution: Eye-Fi 16GB Pro X2 SDHC Class 10 Wireless Flash Memory Card (EYE-FI-16PCX)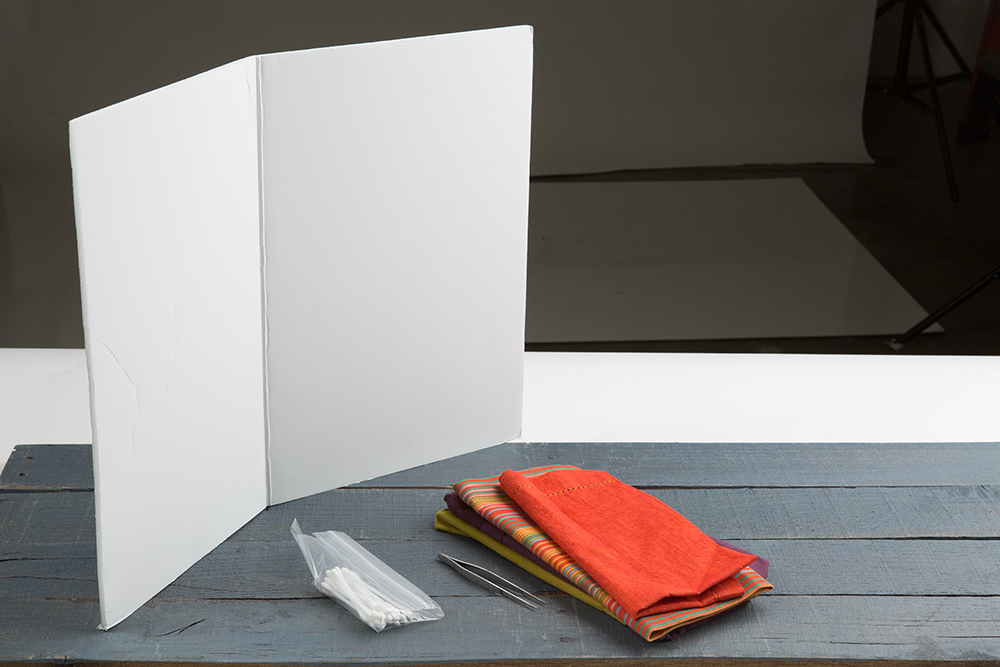 Styling/Accessories
Aside from actual photography gear, I like to keep a few items with me that might help style food or make life a bit easier. I bring some acrylic ice cubes with me from Trengrove (more for commercial beverage shots and to use for beverages in the background that need to look good without melting), aforementioned foam board to use as reflectors that stand up on their own, and a few linens or cloth napkins to add color (if the client/publication allows you to modify the scene). I also like to bring some q-tips for basic food styling or "sauce control" to coin a new term and a small funnel for pouring beverages without sloshing up the sides of the glass. I also bring a pair of tweezers for styling small bits of food if needed. On editorial shoots of course styling is limited but for commercial food photography, a food stylist on set is always the best way to go if its in the budget.
There you have it! That is pretty much the kit I've been carrying as a professional food photographer for the past year or so. Of course I augment it a bit in the studio or for longer shoots but this has served me well. If you're strongly interested in food photography, please check out my online food photography course here: https://www.photigy.com/course/basics-commercial-food-photography/
What would you add?