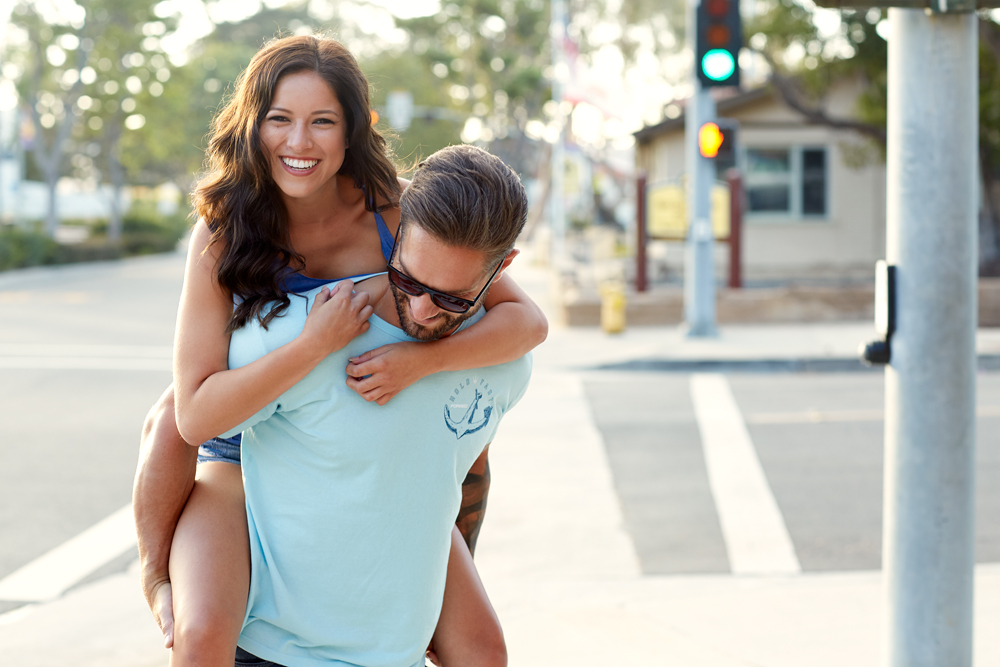 Carlsbad Lifestyle/Brand Narrative Photography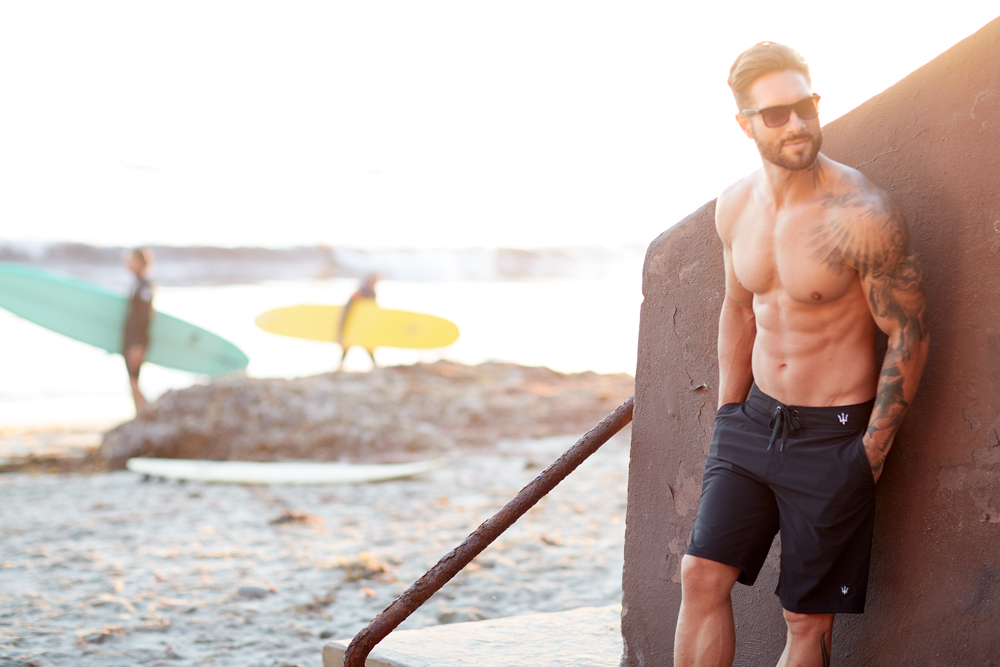 With social media outlets representing a big chunk of brands advertising these days, there's a need for nimble, quick lifestyle photography on mid sized budgets. My friends at Wonderful Machine have even coined a new genre for their listings called "brand narrative." Photographers in this category are known to produce a series of lifestyle images to tell the story of a brand rather than the one or two "hero" shots of a more traditional ad campaign.
Capturing a large amount of usable images in a short time frame while keeping the setup mobile and simple is more and more, what mid sized brands are asking us to do.
Sometimes a scene just comes together if your eyes are open- in the shot above meant to sell board shorts, two surfers walked into our out-of-focus background with complimentary colored longboards to help drive the message home. Bonus!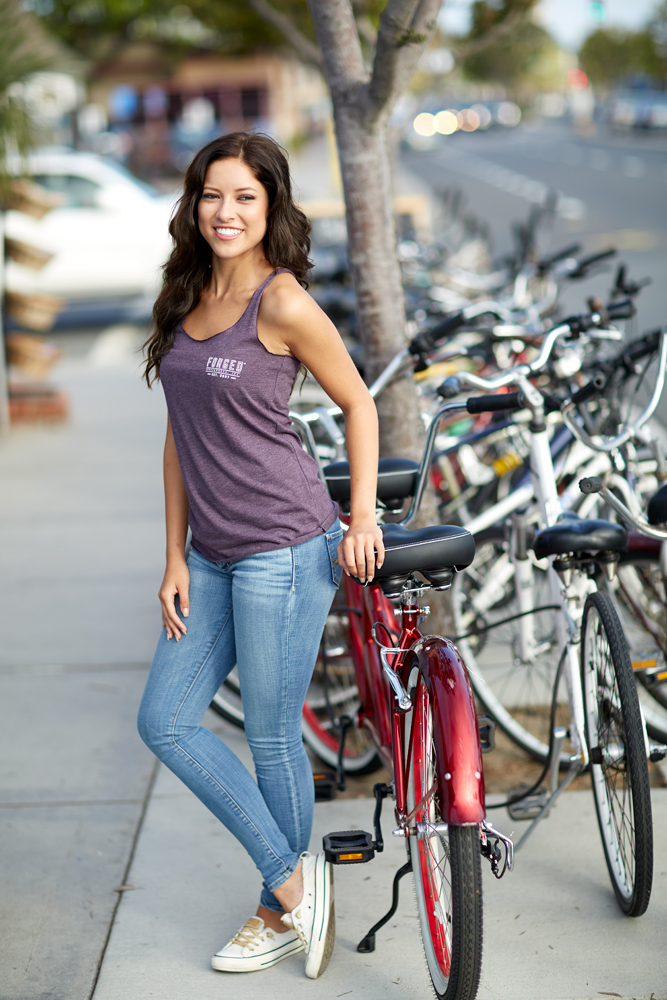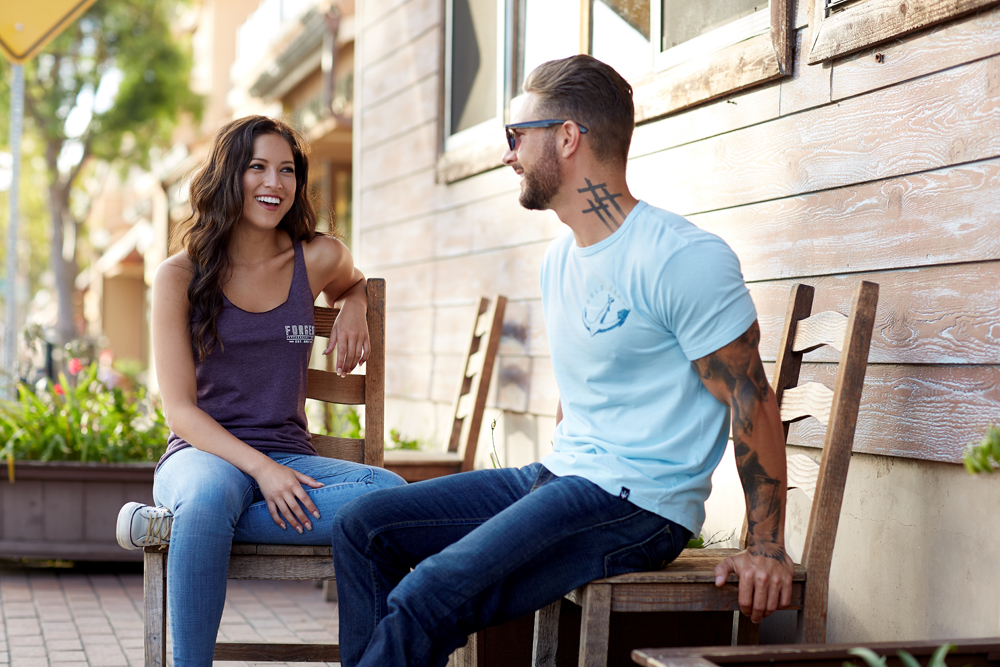 For this shoot for Forged Clothing, we met early to have the models styled (pre-shoot) by Jen Bueno and I headed to Carlsbad Village with lightweight gear- camera bag, a few primes and a reflector. For larger productions we may have kept a wardrobe stylist or MUA on set all day with us or added a photo assistant or two. All of these things contribute to the refinement of the outcome, however, I have to admit that working with just my camera, client and models can be a very "free form" way of working that has a different kind of creative appeal. It is location scouting, shooting and styling on the fly that results in an easy going dynamic which can yield some really fun images.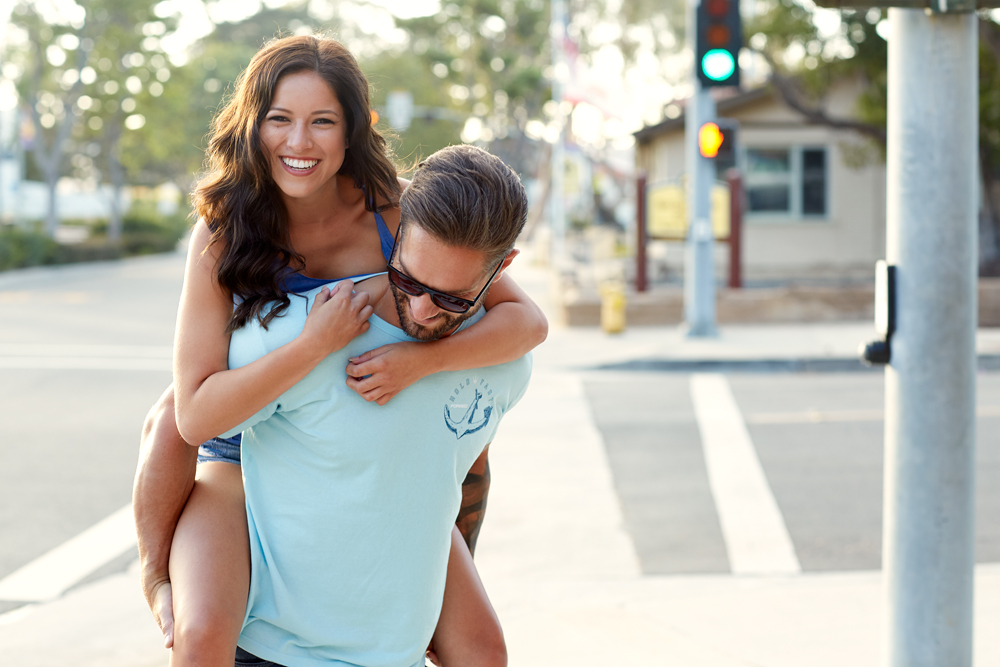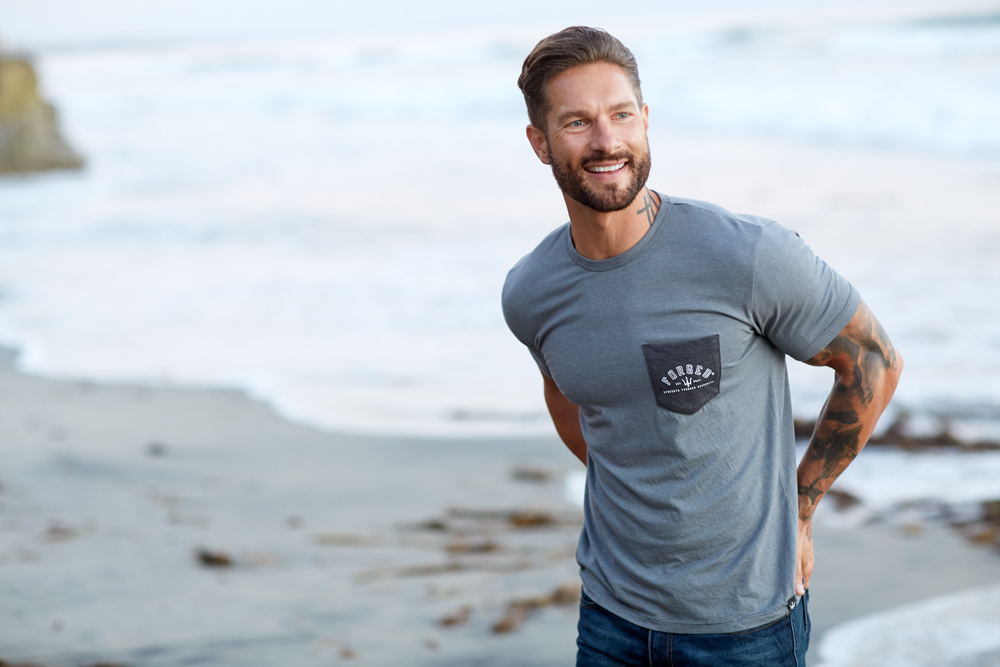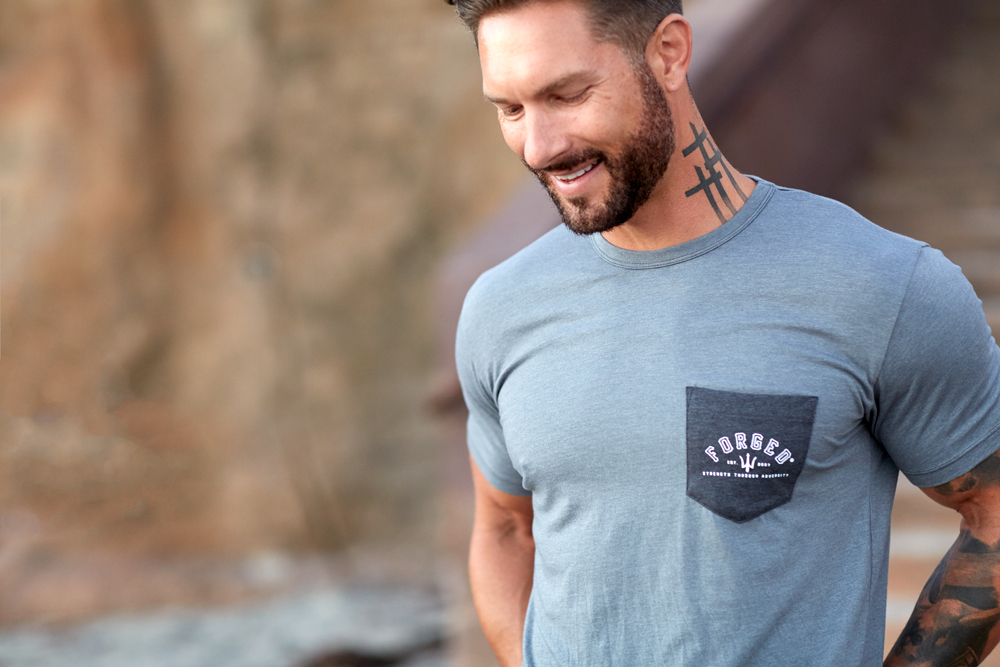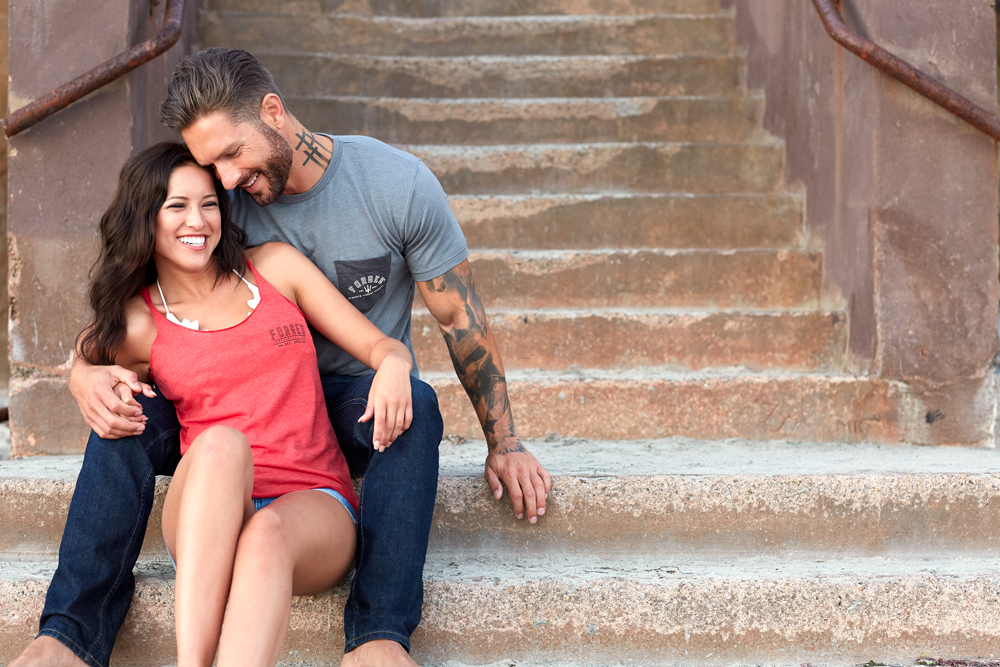 Model credits – Clementyne Vega and Weston Boucher.