$pc = ($post_show_date) ? "" : "noDate"; ?>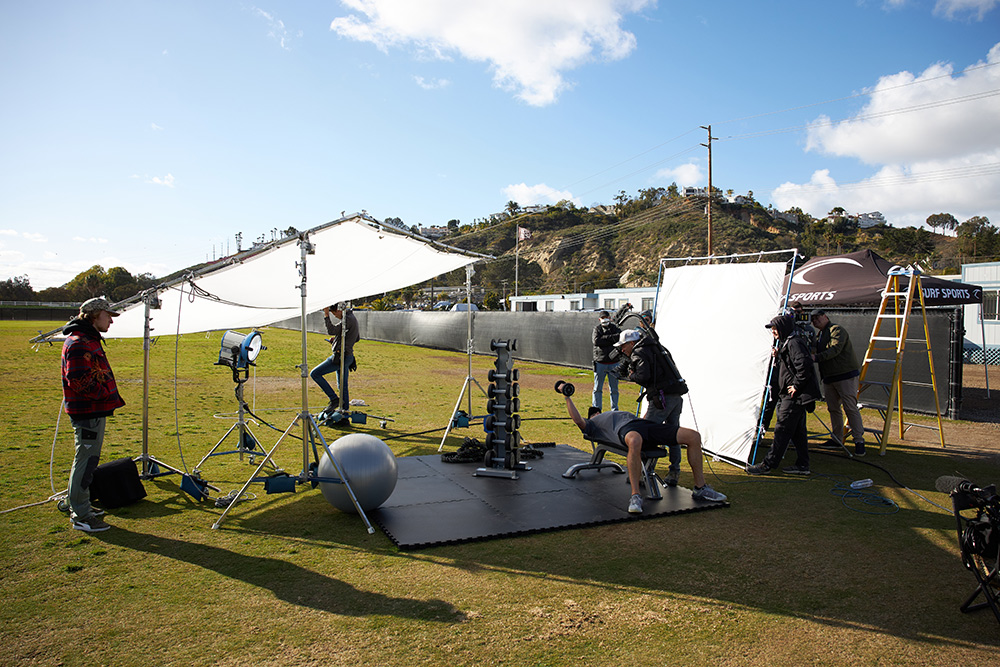 Flex alert here, guys. I shot Drew Brees recently, alongside a video crew in San Diego. Drew was a laid back, accommodating dude with a generally great attitude towards the whole crew. It was a high level day on my fun-o-meter.
Enough about me. Today we set out to answer the question: Can we shoot video and photo simultaneously on the same day? Should we do that?
After all, the talent is there, lighting is there, a hair and makeup artist, the clothing or product is there. You can have a still photographer weave in and out of the video sets to get captures much, much cheaper than making a separate production on another shoot day for stills. But will you get the same quality?
In order to understand this, lets first go over a few key differences between video and photo production that will help you make an informed decision.
1. Lighting- while video crews do bring lighting, often loads of it, they use continuous lighting while photographers usually use strobes (flashes). Strobes are much more powerful and put out a concentrated burst of light which lasts only a fraction of a second, rendering still images that are sharper in many cases and making it easy to freeze fast action. In addition, strobes being more powerful means its easier to balance the daylight with any artificial light. So, while it is indeed possible to piggy back a video crew's lighting, it is by no means ideal. While shooting on the same day, its big ask to have the still photography crew set up strobes around a video crew's lighting.
2. The Use of Photoshop- the possibility of compositing shots together easily or making edits in post (like removing a logo from clothing) can allow a photography crew an advantage in being able to travel with a smaller footprint and be less concerned with pre-production. Imagine having to remove a neck tattoo from the talent for 20 seconds of a 60 frame per second video. It is possible but not practical in post production, so for video, the tattoo may need to be covered with makeup. This adds to crew size and prep time on set, that may not be necessary for stills.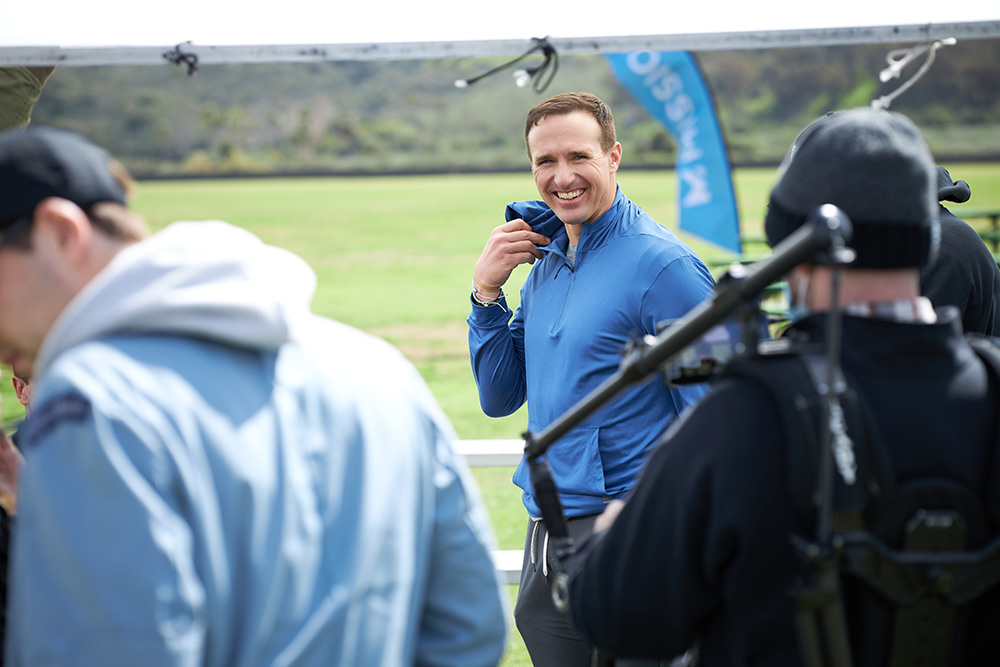 In photo, if we need a darker background and a brighter foreground, we can easily composite a darker shot and lighter shot together rather than have a crew trying to light an entire scene.
3. Perception/Scrutiny- This is a big one. While video is a fluid situation, photos are subject to more scrutiny because, in a static frame, the viewer has more time to scrutinize and fixate on details. This is why lots of care goes into retouching photos and more time is often spent on direction of light and shadow for a single still frame (especially for product shots where highlights and shadows need to be perfect).
4. Direction- While a video crew has a director who is trained to place the talent into scenarios and dynamic actions, a still photographer often does the direction himself. Still photo direction is different in several ways:
-We direct the subject into static poses that they often need to hold.
-We often direct the subject to do something similar to the action but not do the actual movement, in order to get a better result. (This is common in fitness/exercise photography where often the movement can be done with completely good form but still look very wrong in a static image).
-We often direct subjects in stills to mimic talking without actually talking.
-We often coax good expressions out of people and the coaching needs to be repeated for still capture.
For these reasons, its somewhat better to have the still photographer direct the subject specifically for stills than try to capture the motion simultaneously with a video crew's director. Sometimes this can be done between the video crew's shots if its scheduled but its not always possible.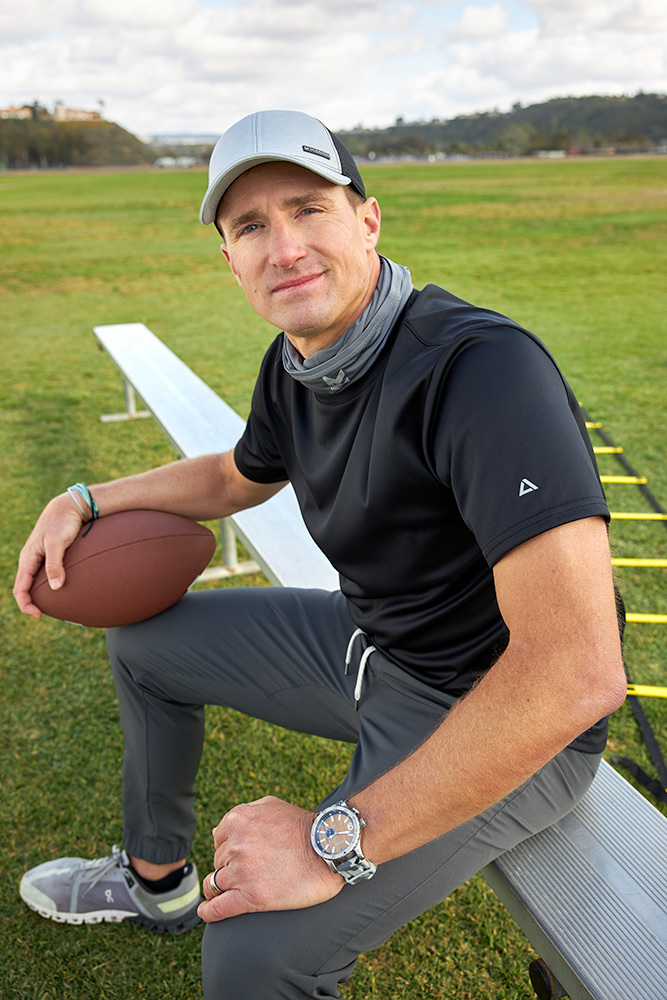 So far I've done handful of co-ed video and still shoots with good results. I think we definitely captured a good variety of images for the client that met their expectations and produced the desired outcome given the constraints.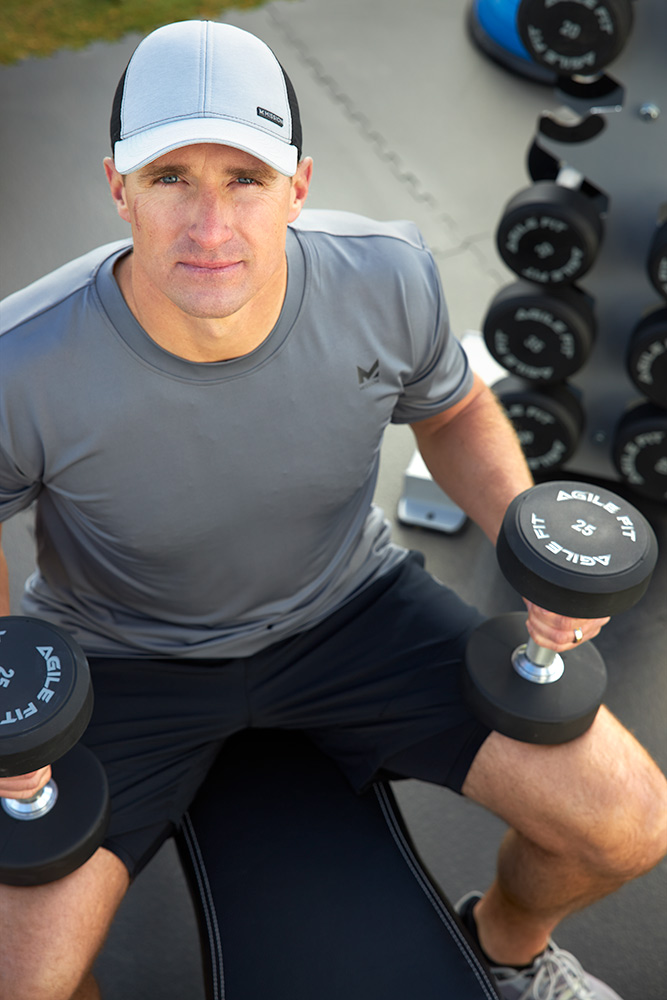 Would I have preferred to bring my own photography-specific lighting crew and have the talent all to myself for the entire day? Certainly. Are there ways to make a joint production generate the best number of usable images given the circumstances. Hell yeah. Lets talk about some of those.
1. Production schedule- This is probably most important. As a photographer, take the lead and make sure after each video set shot, you're able to have some photo-dedicated time with the subject where you can be directing. Otherwise you're leaving capture of the right facial expressions and movements to chance. You can also risk having video crew members or gear in your way since they're often moving as they shoot.
2. Lighting- Video sets often require very fast setup and strike of different scenes. Make it clear that you need that scene's lighting to remain up until stills are finished. Otherwise crew will often be in a hurry to get stuff to the next scene and lighting for stills can be weak. (Again, part of production schedule). If you do need to set up photo specific light and are allowed time to do so, try to mimic the video lighting setup for continuity.
3. Communicate, communicate, communicate. – Get to know the key video crew people by first name and communicate your needs. Everyone wants efficiency, but its important to maintain control of your limited time with talent to maximize good captures.
Don't forget to leave your thoughts in the comments about shooting video and photo at the same time!
$pc = ($post_show_date) ? "" : "noDate"; ?>
$pc = ($post_show_date) ? "" : "noDate"; ?>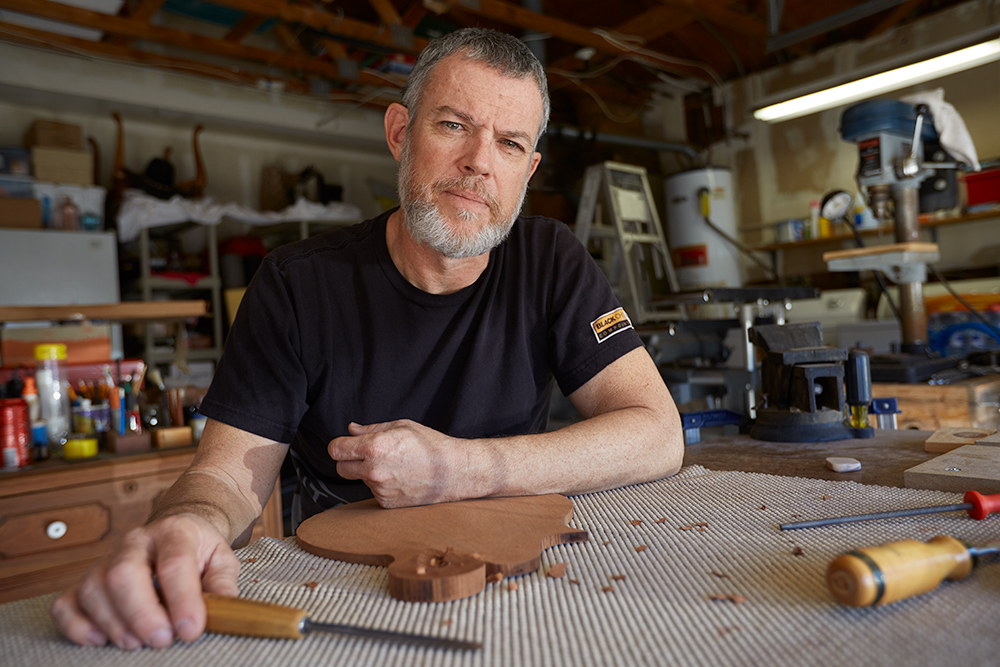 Making things with your hands is remarkably addictive. The tangible, tactile and often useful finished item is naturally highly rewarding but many have also posited that the "unfinished" nature of more technical handmade projects keeps one's subconscious mind actively pursuing the project, creating constant stimulation and a nagging desire to get out to the workshop. There's also the "legacy" aspect (at the risk of sounding morbid), the underlying desire to extend one's existence far into the future by leaving a body of work behind.
I caught up with my buddy Mikki Suvia of Lambs Mandolins to start a new personal project, photographing people who make things with their hands. No rules, minimal retouching and just going with the flow. I'll ask a few questions of the people I photograph and the questions are based on my own hobby of building custom kitchen knives, something that's consumed a good amount of my time and taught me a lot of hard lessons in craftsmanship.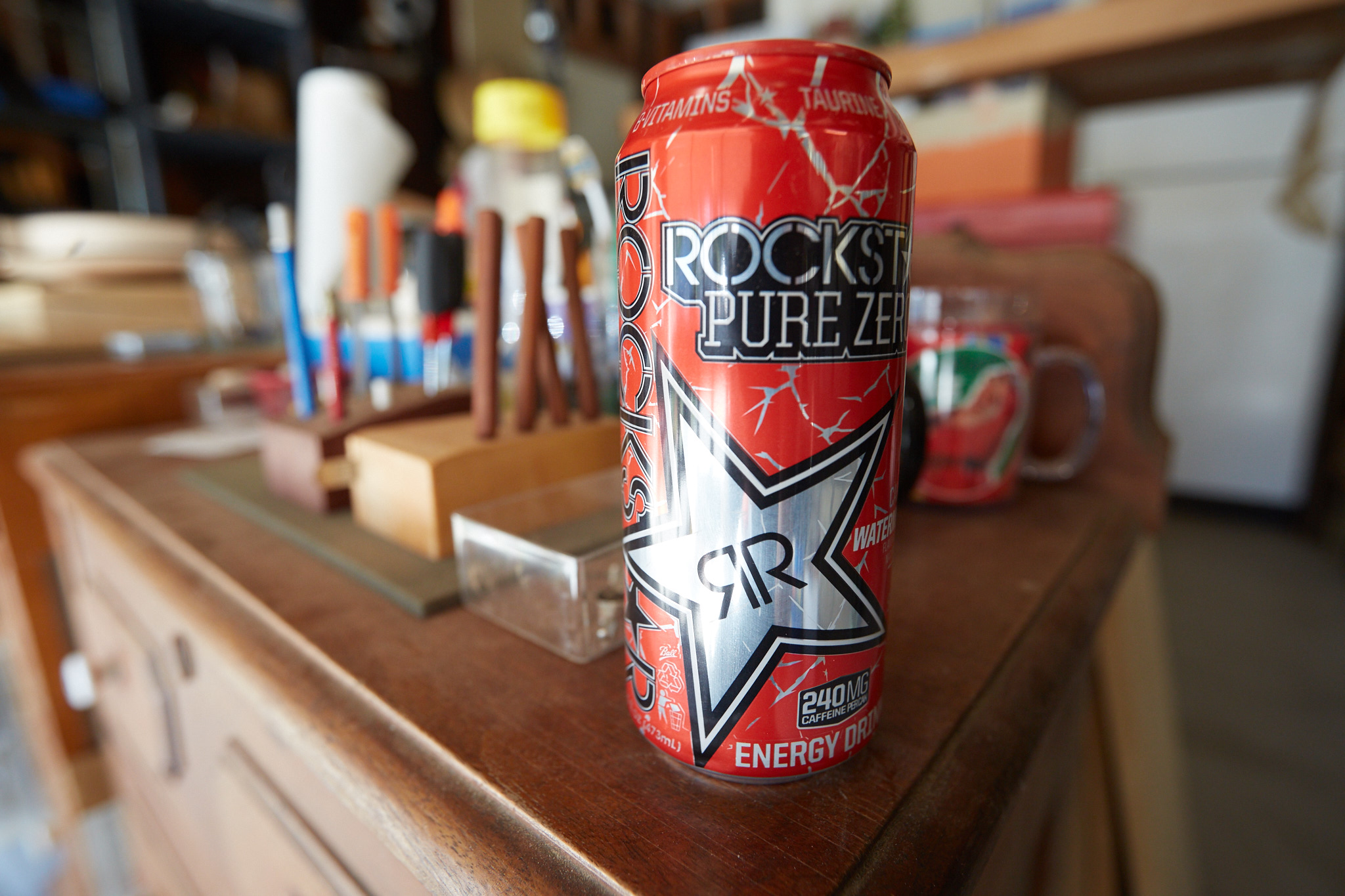 Hours of being bent over a workbench and breathing dust makes caffeine critical.
Rob: Favorite energy drink?
Mikki: Rockstar, Watermelon, ALWAYS!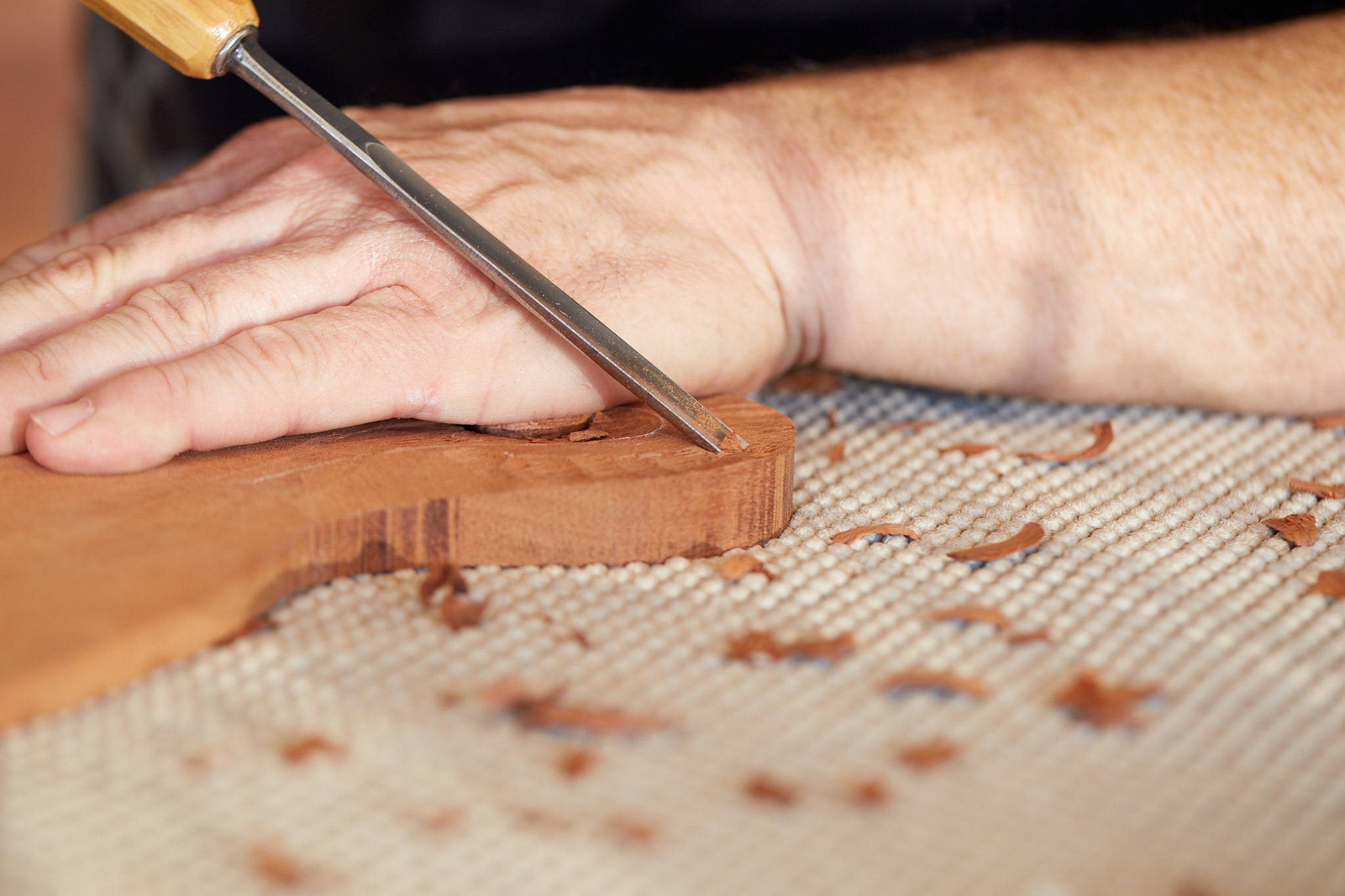 Rob: Favorite part of the build?
Mikki: Believe it or not, making sure that the inside of the Rib Set is perfect, and Carving the Scrolls.
Mikki noted that improvisatory, artistic nature of this part of the chiseling process was the reasoning- must be why we get along.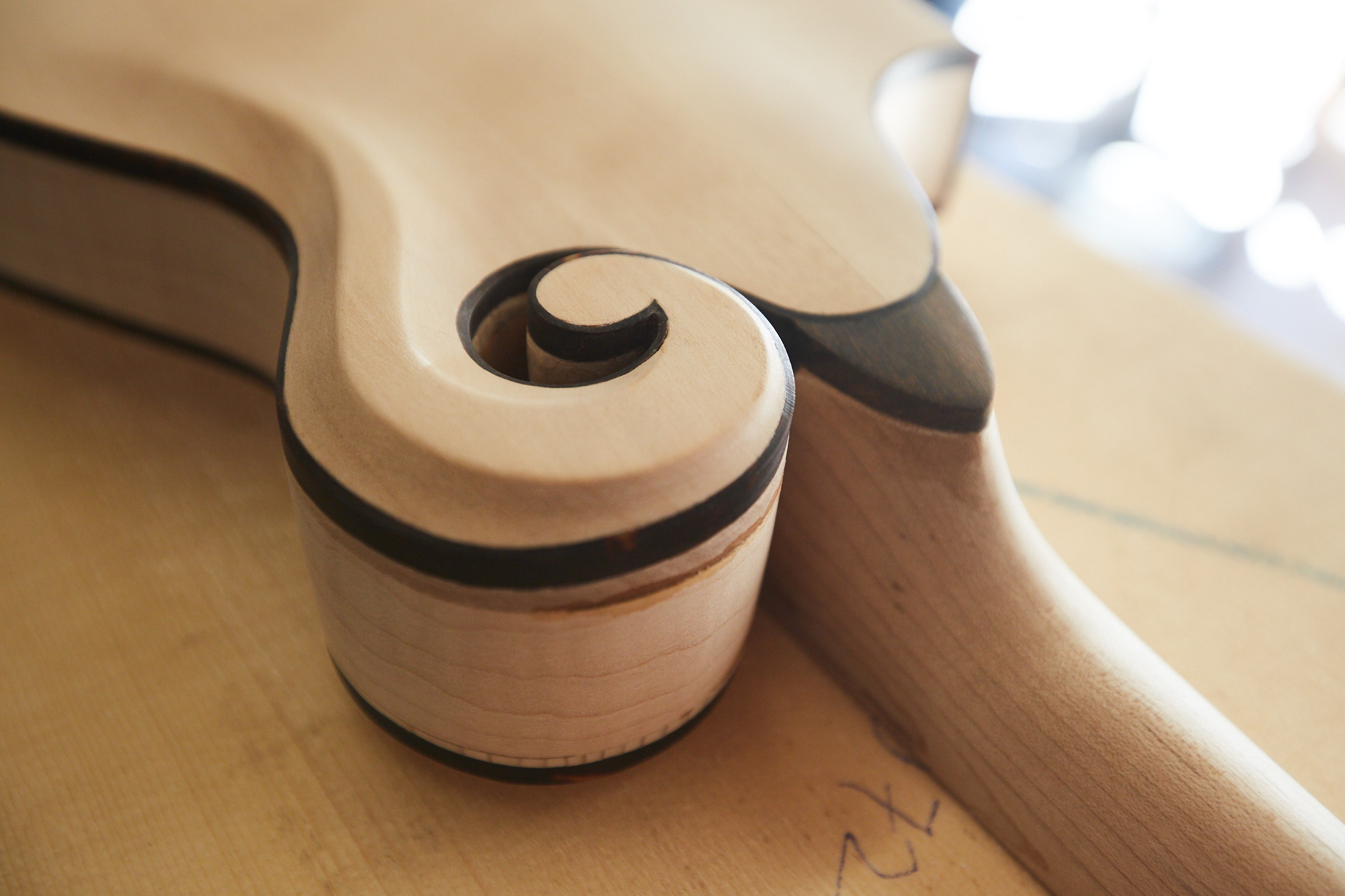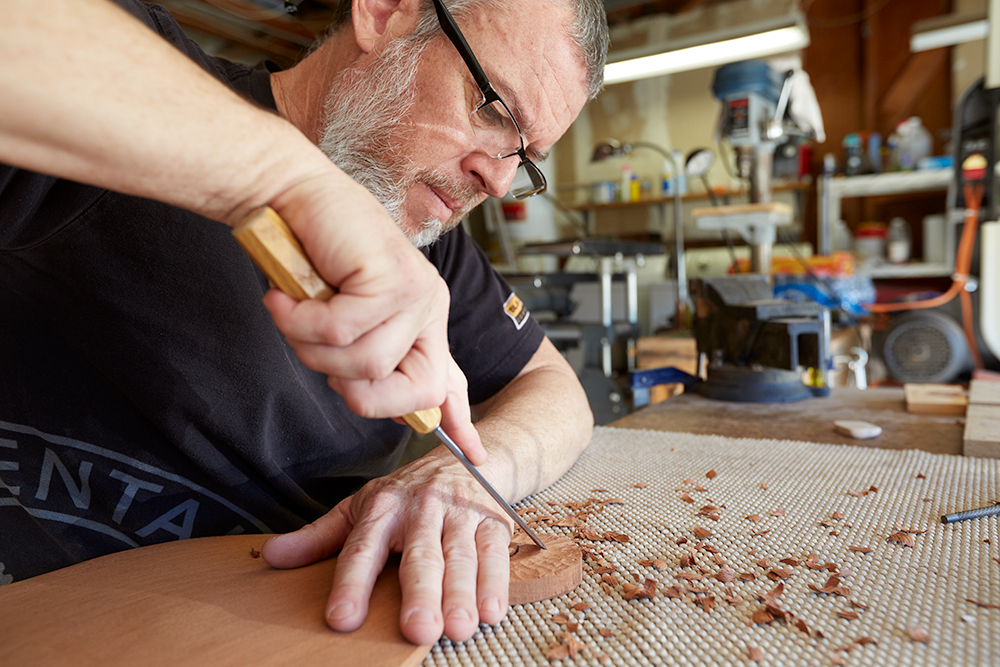 Rob: What percentage do you do by hand vs. machines?
Mikki: 75% hand, 25% machine. I prefer to build using traditional "old era" methods, and simply love the "hand built" aspect.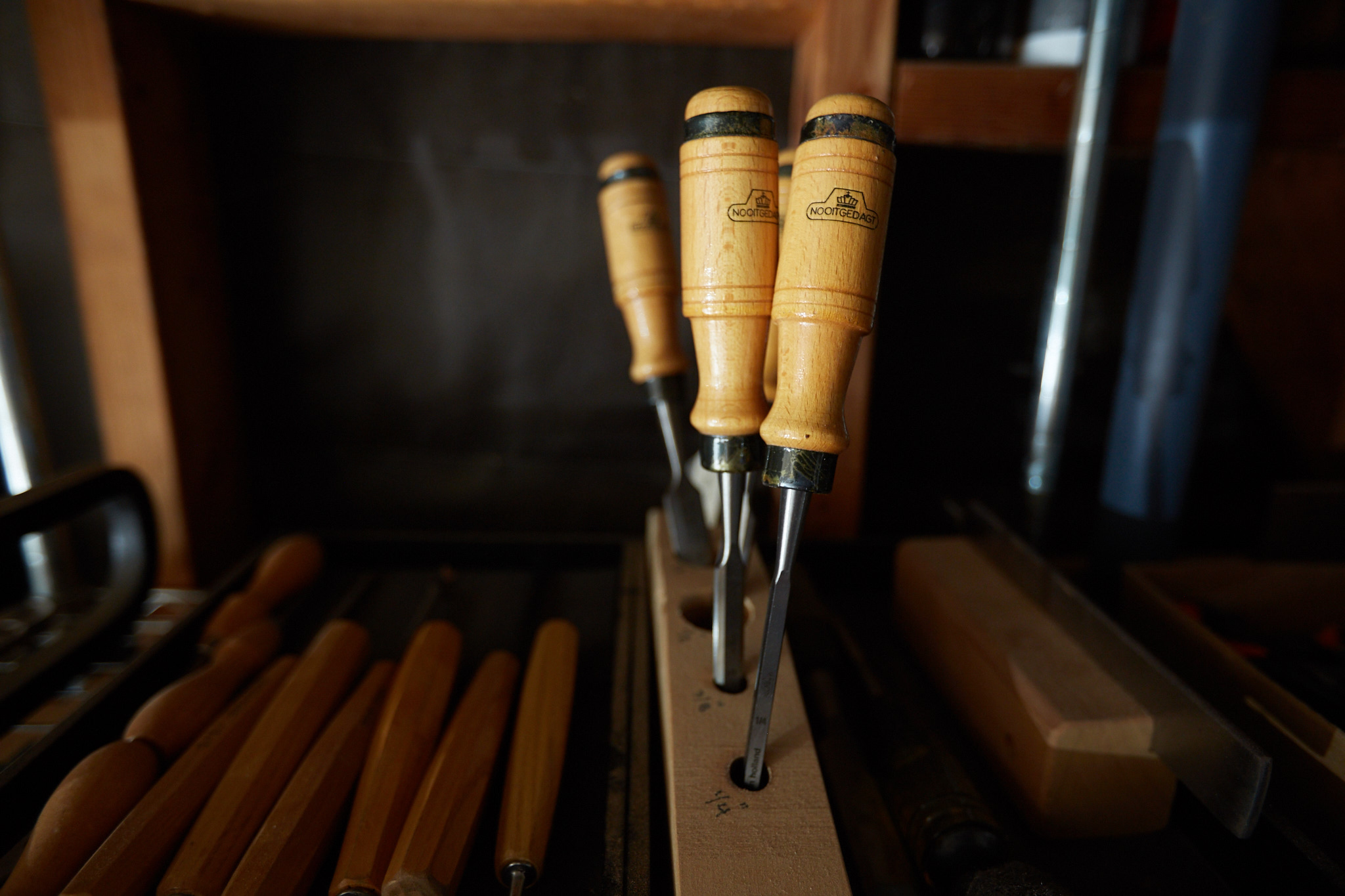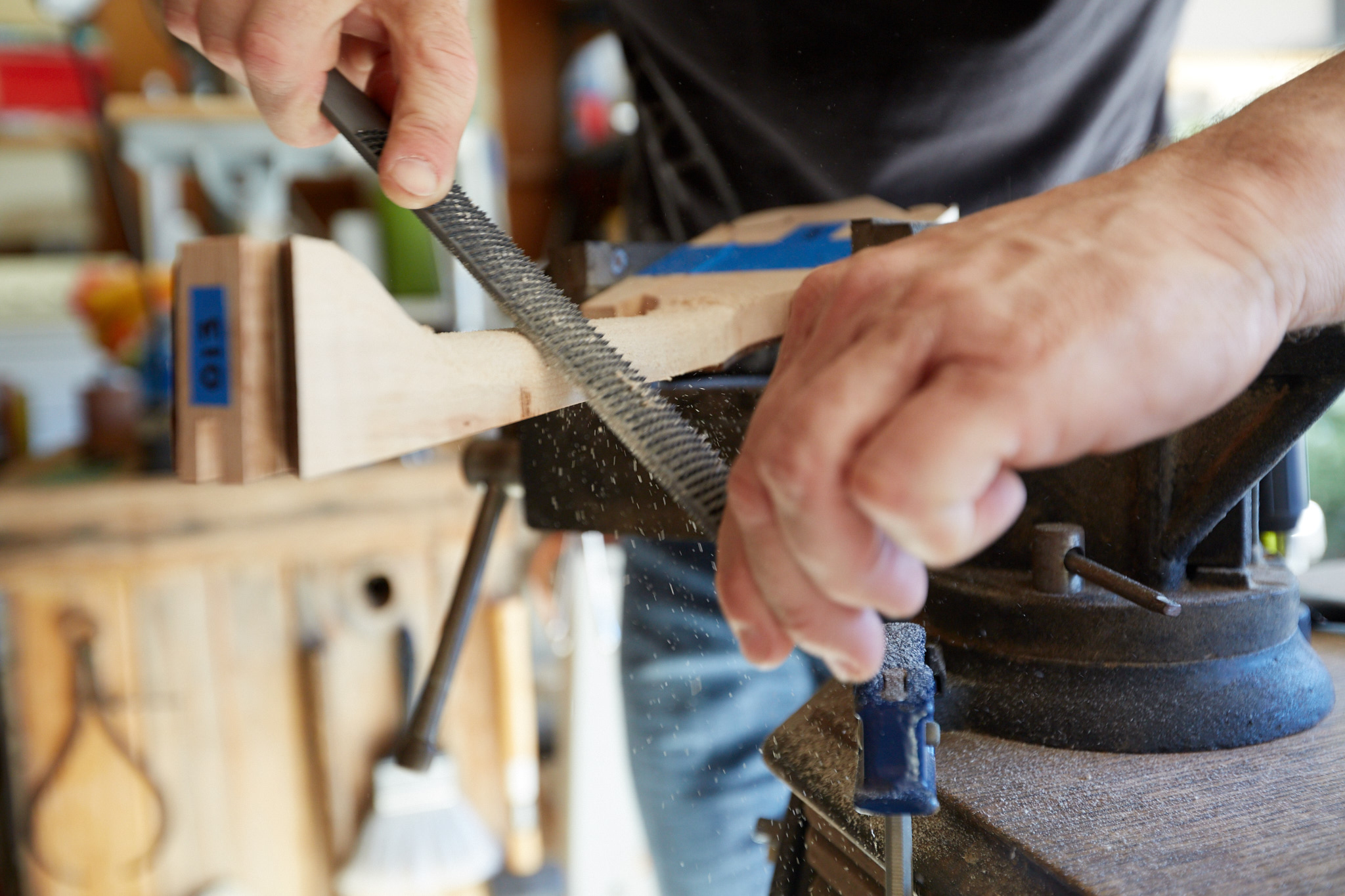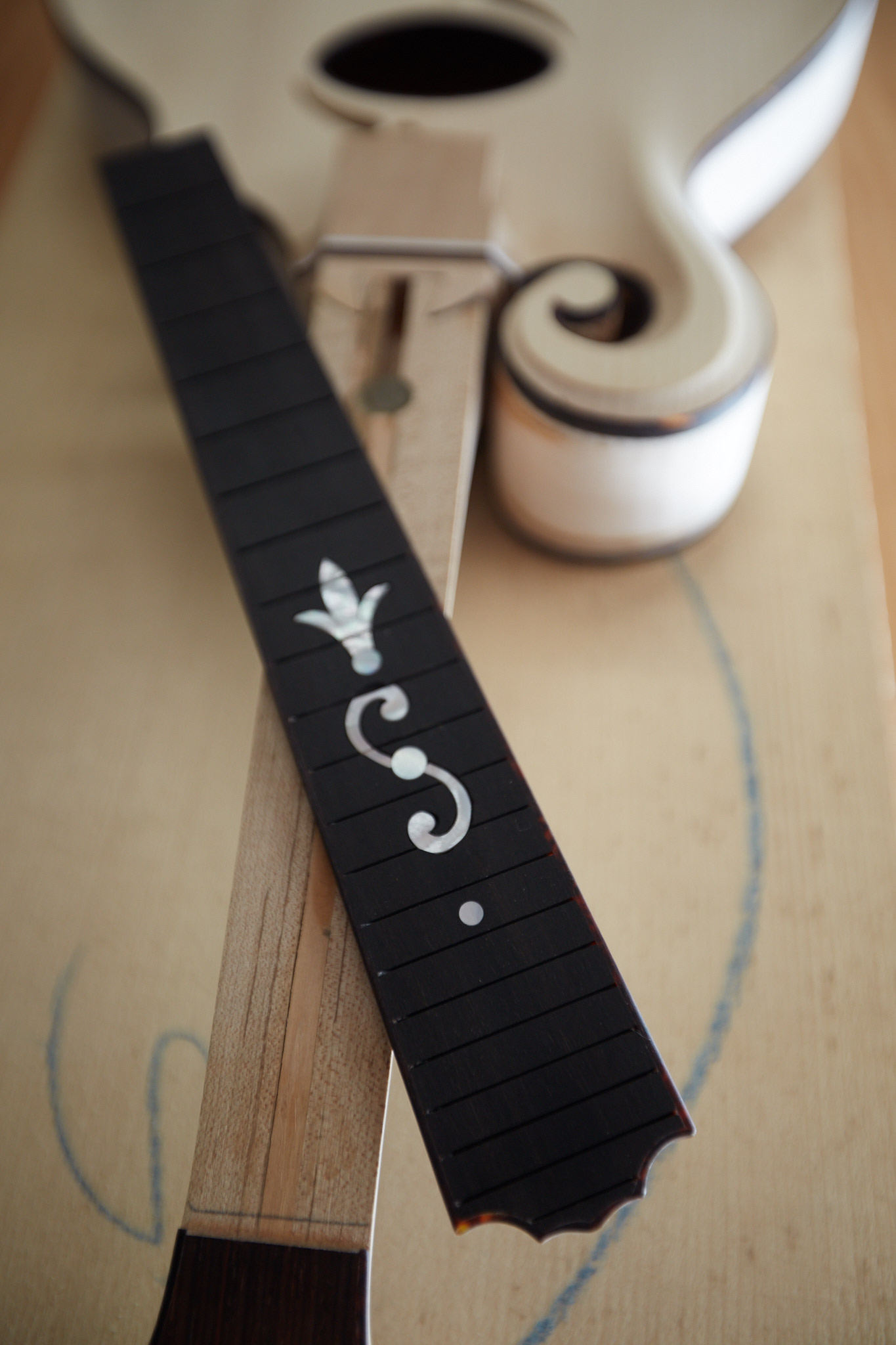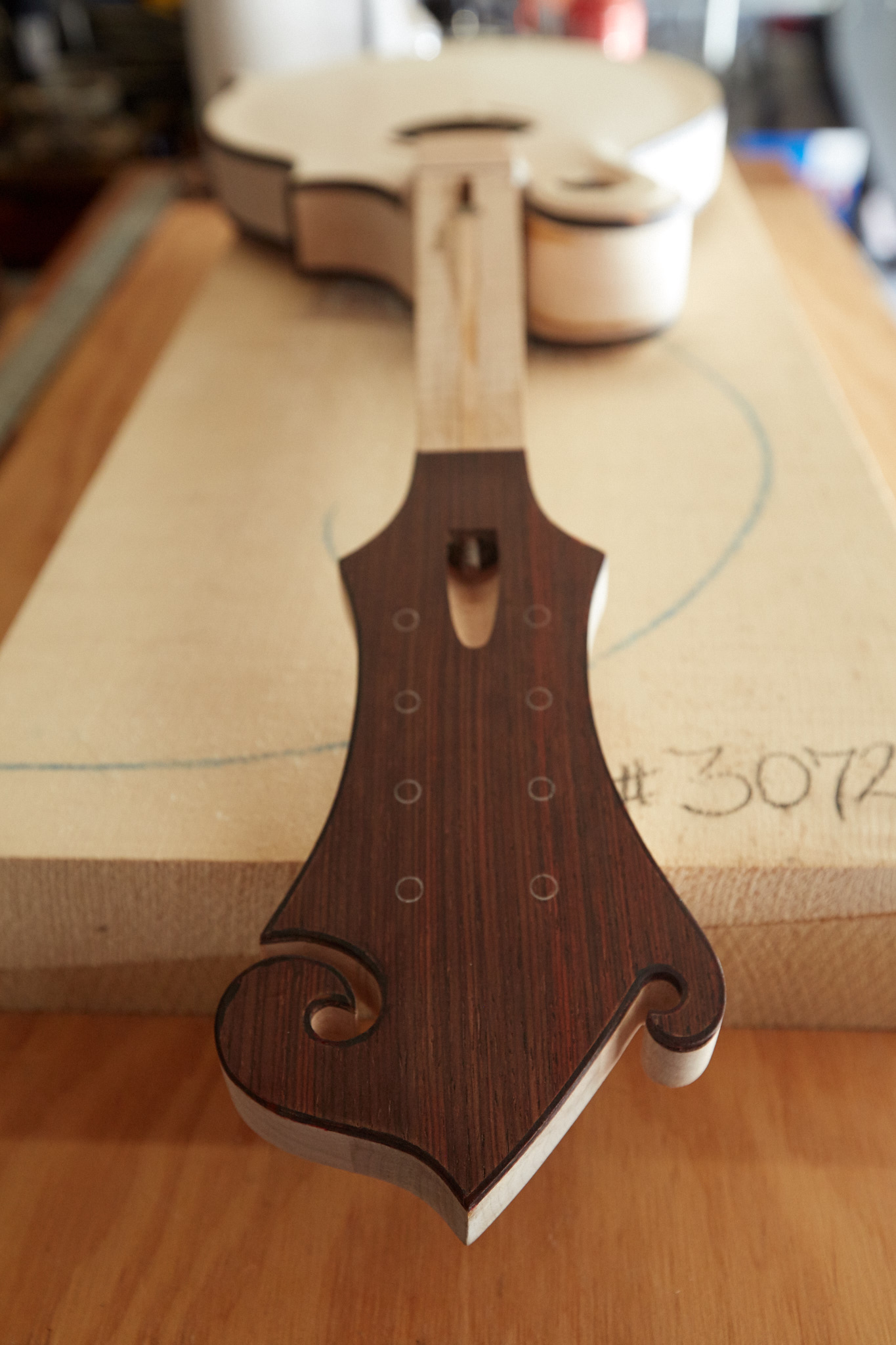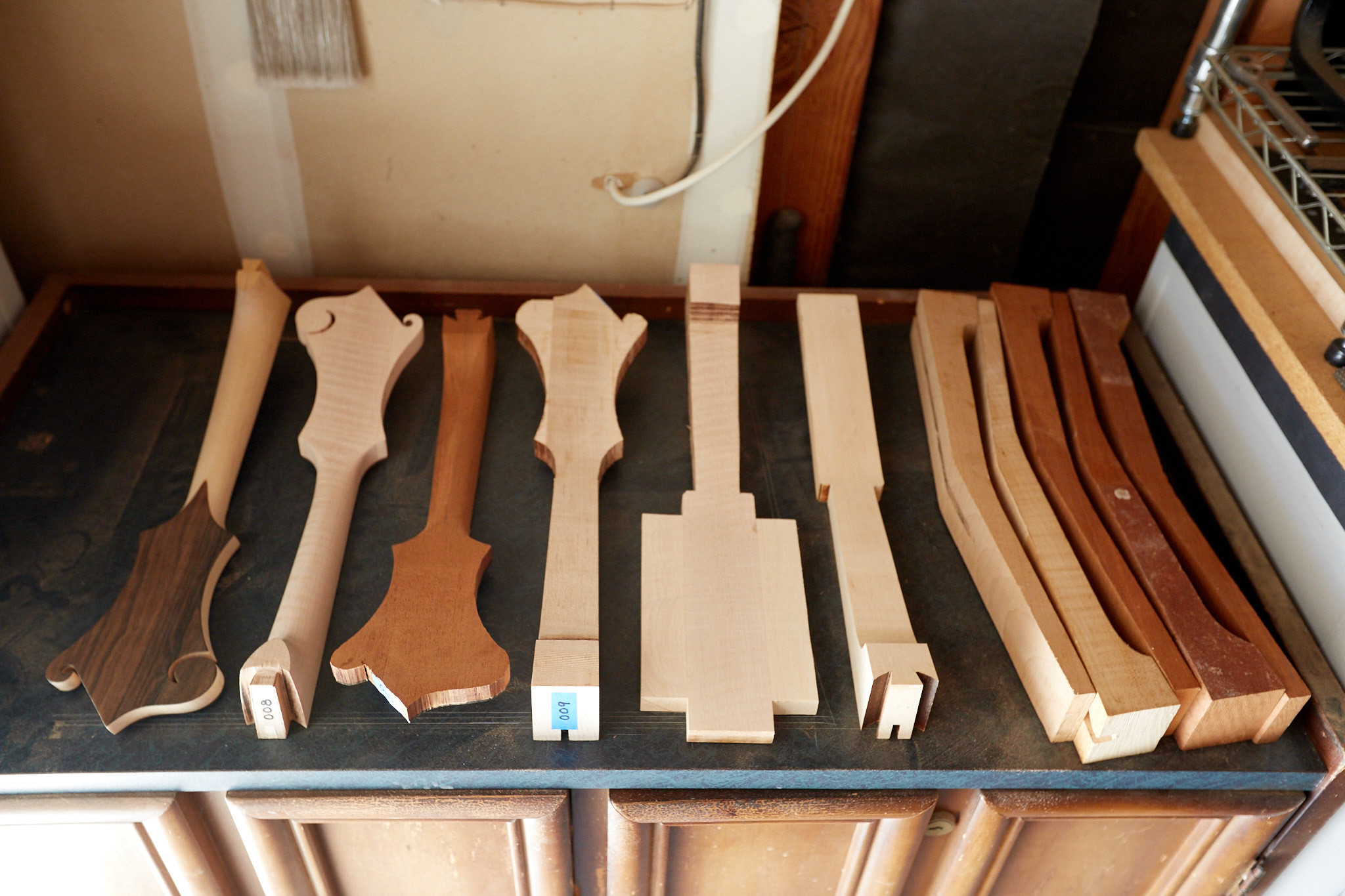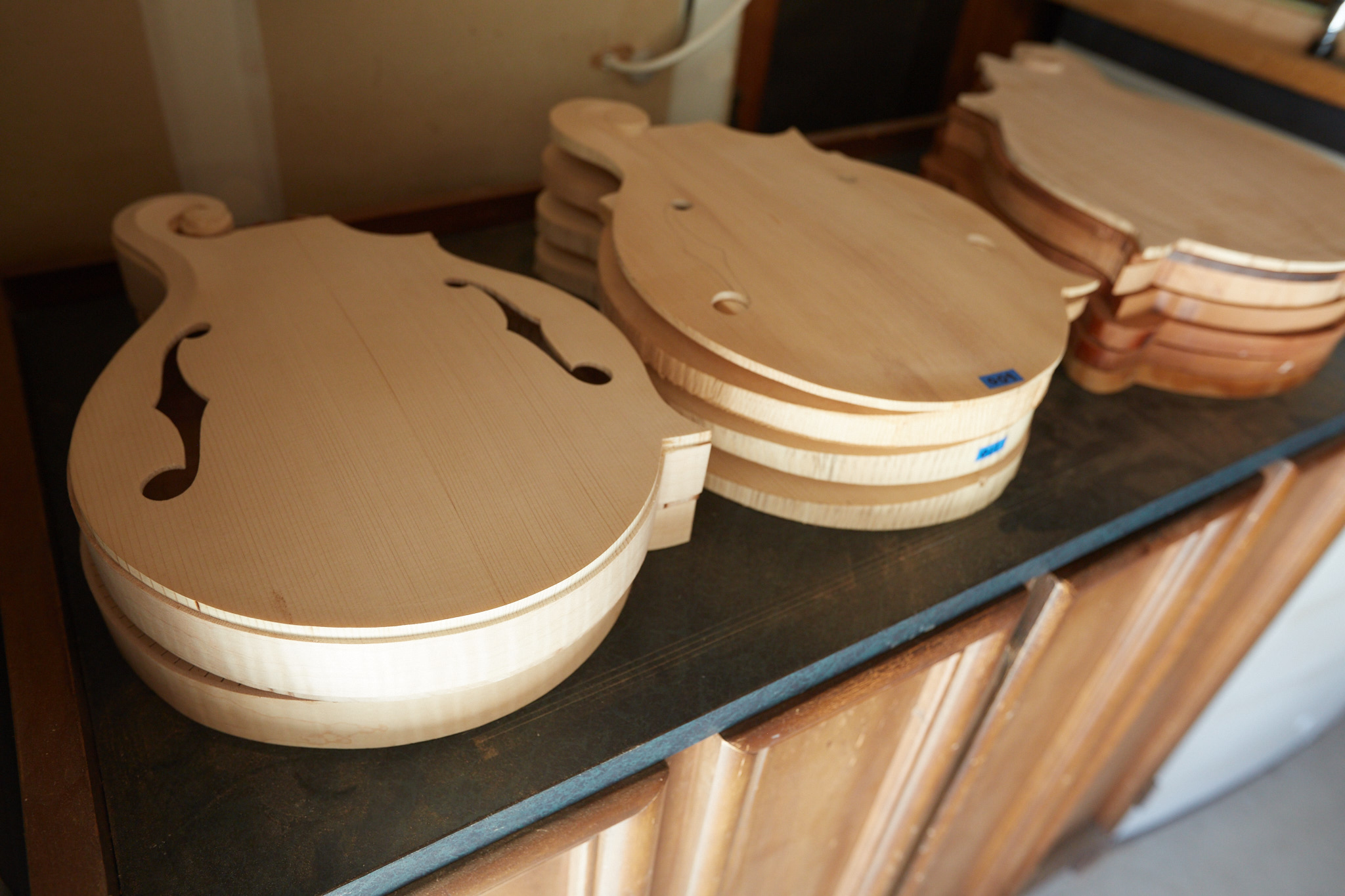 Unfortunately, getting a little frustrated and destroying things is sometimes a necessary evil. In making knives, the knife can often simply become a smaller knife (save!). With musical instruments, this is definitely not the case.
Rob: Most expensive piece you've ever destroyed?
Mikki: A fully built instrument that was basically ready for finish. Many hours of time lost and some very expensive Figured Maple down the drain.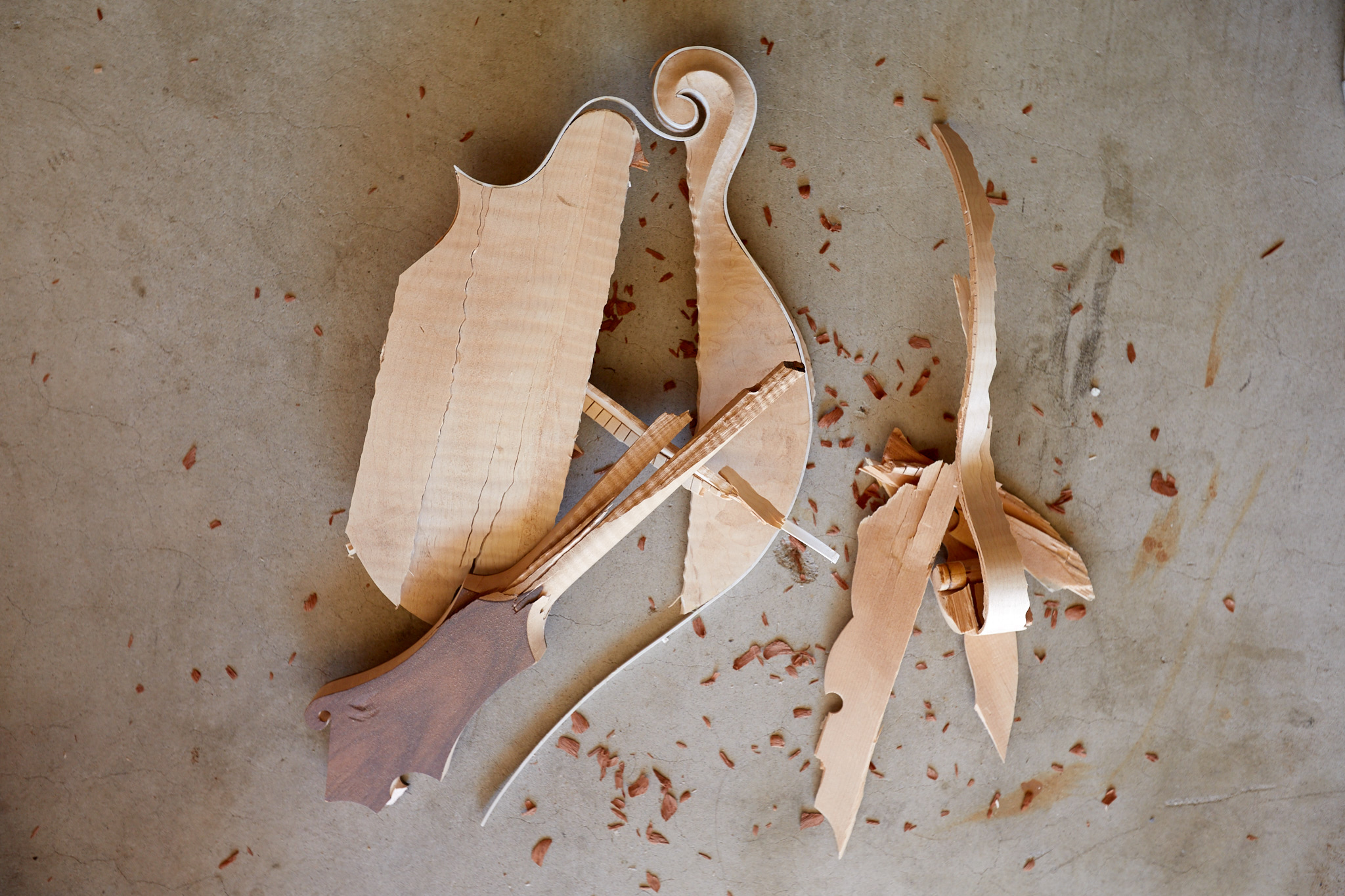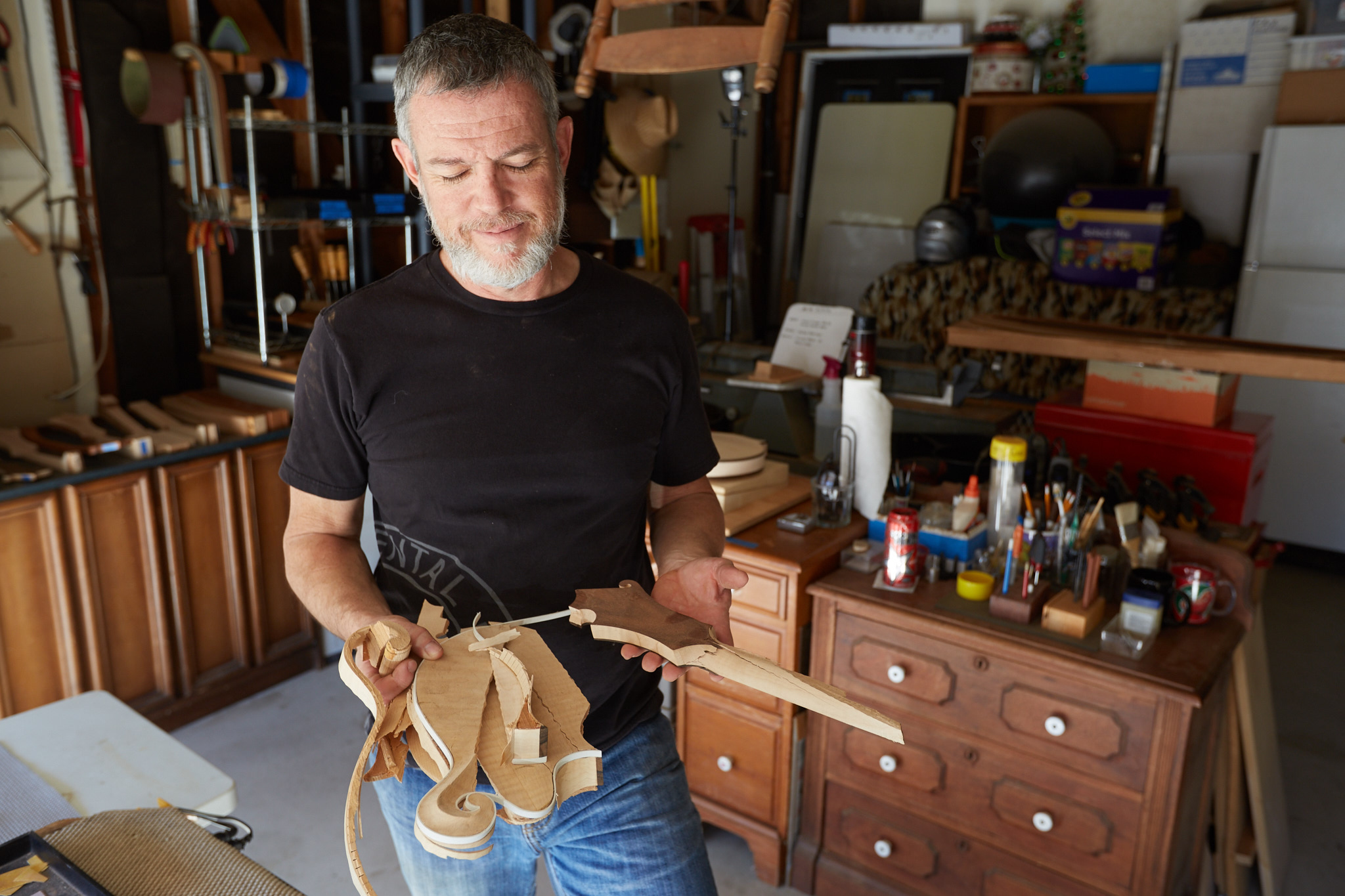 If you're a maker of things and would be interested in having a portrait made (and perhaps a few working shots), don't hesitate to reach out to be part of my project!
$pc = ($post_show_date) ? "" : "noDate"; ?>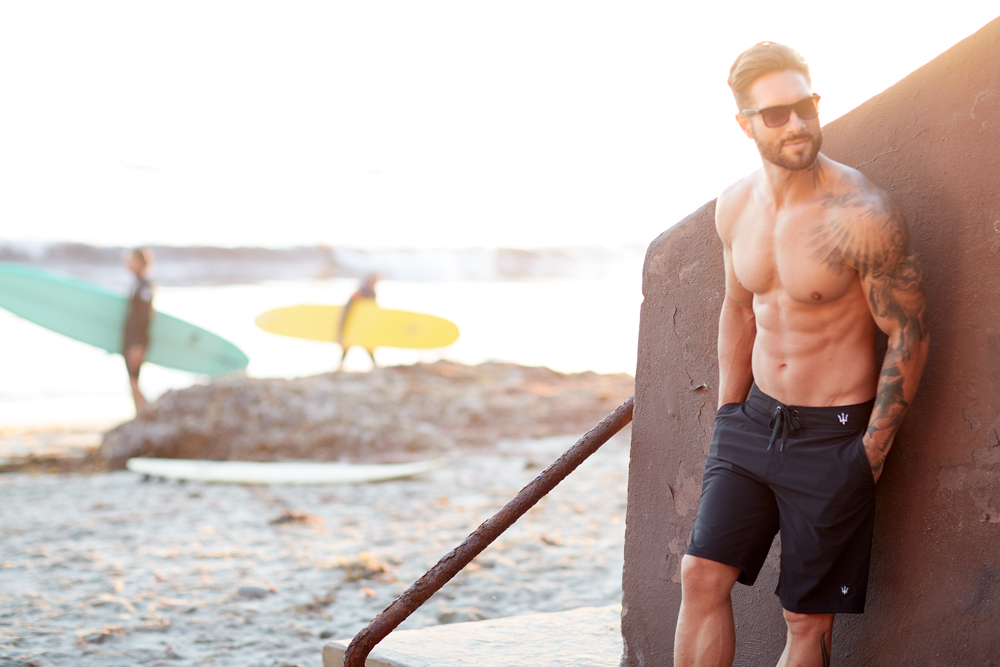 With social media outlets representing a big chunk of brands advertising these days, there's a need for nimble, quick lifestyle photography on mid sized budgets. My friends at Wonderful Machine have even coined a new genre for their listings called "brand narrative." Photographers in this category are known to produce a series of lifestyle images to tell the story of a brand rather than the one or two "hero" shots of a more traditional ad campaign.
Capturing a large amount of usable images in a short time frame while keeping the setup mobile and simple is more and more, what mid sized brands are asking us to do.
Sometimes a scene just comes together if your eyes are open- in the shot above meant to sell board shorts, two surfers walked into our out-of-focus background with complimentary colored longboards to help drive the message home. Bonus!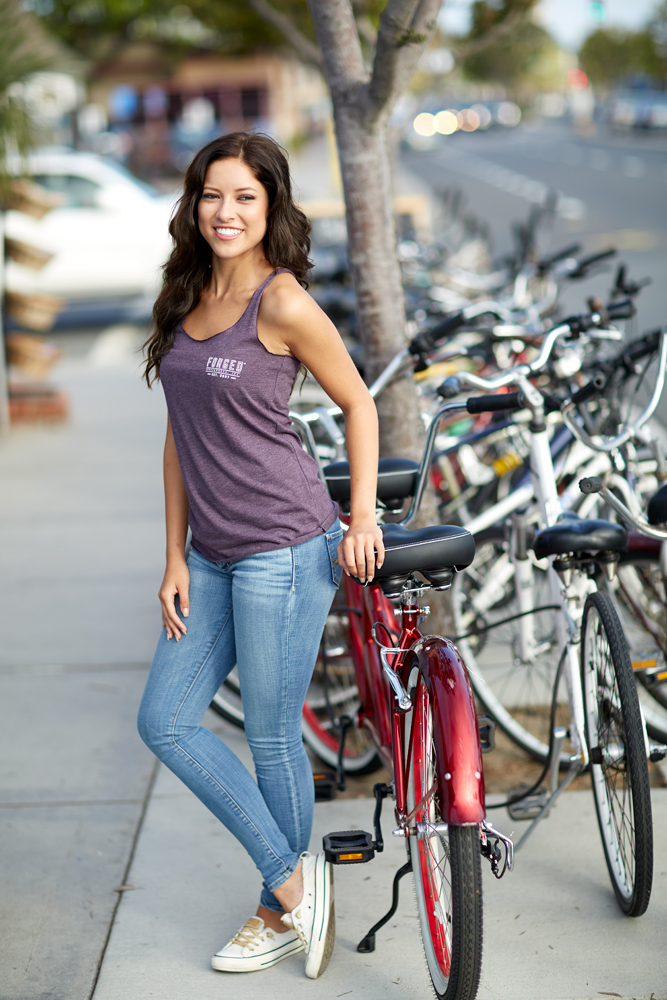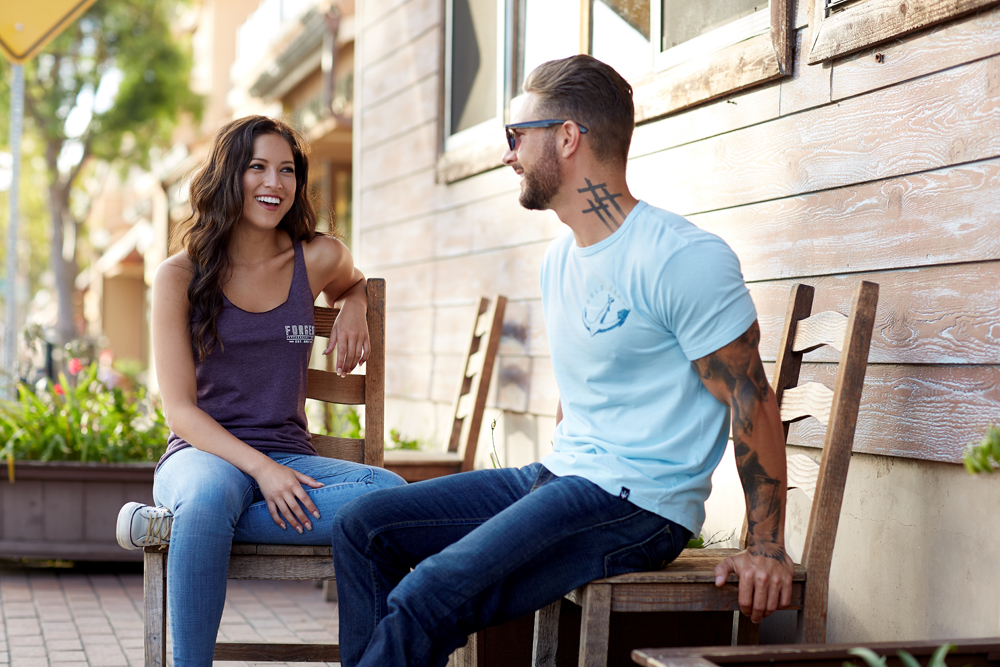 For this shoot for Forged Clothing, we met early to have the models styled (pre-shoot) by Jen Bueno and I headed to Carlsbad Village with lightweight gear- camera bag, a few primes and a reflector. For larger productions we may have kept a wardrobe stylist or MUA on set all day with us or added a photo assistant or two. All of these things contribute to the refinement of the outcome, however, I have to admit that working with just my camera, client and models can be a very "free form" way of working that has a different kind of creative appeal. It is location scouting, shooting and styling on the fly that results in an easy going dynamic which can yield some really fun images.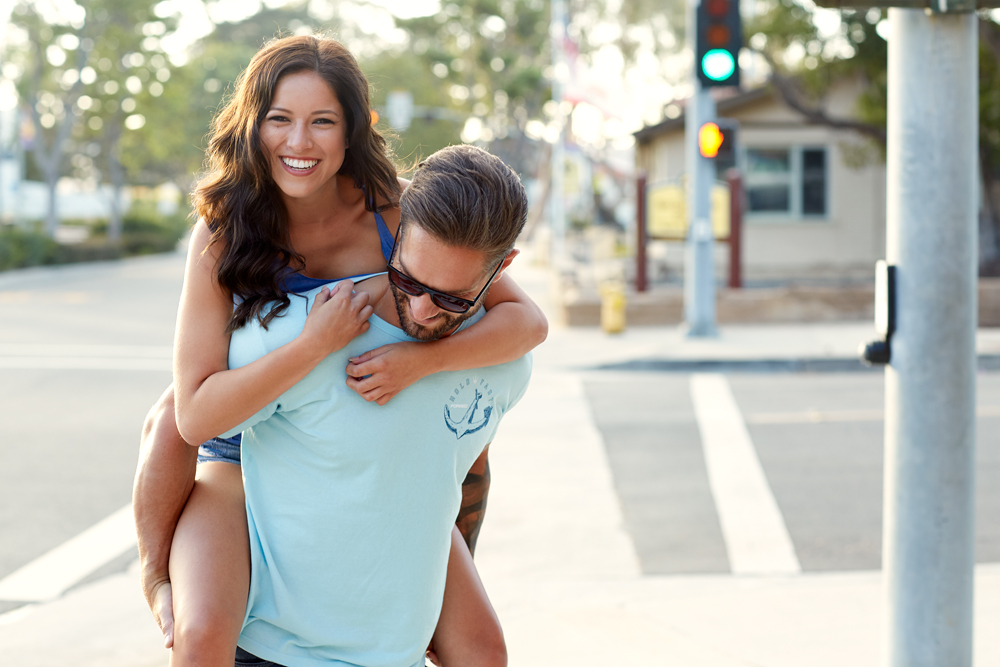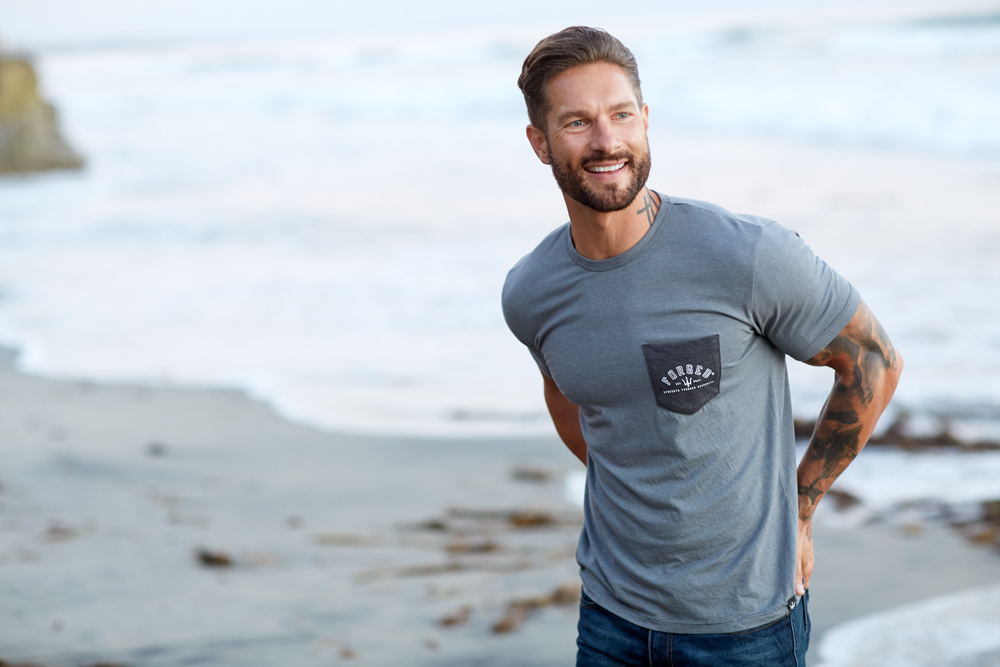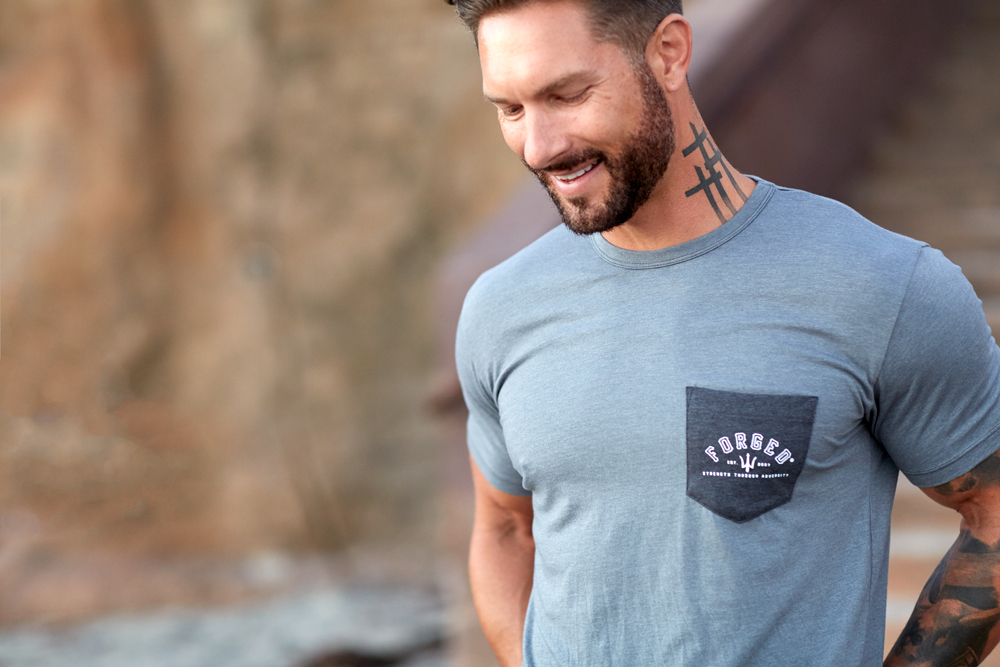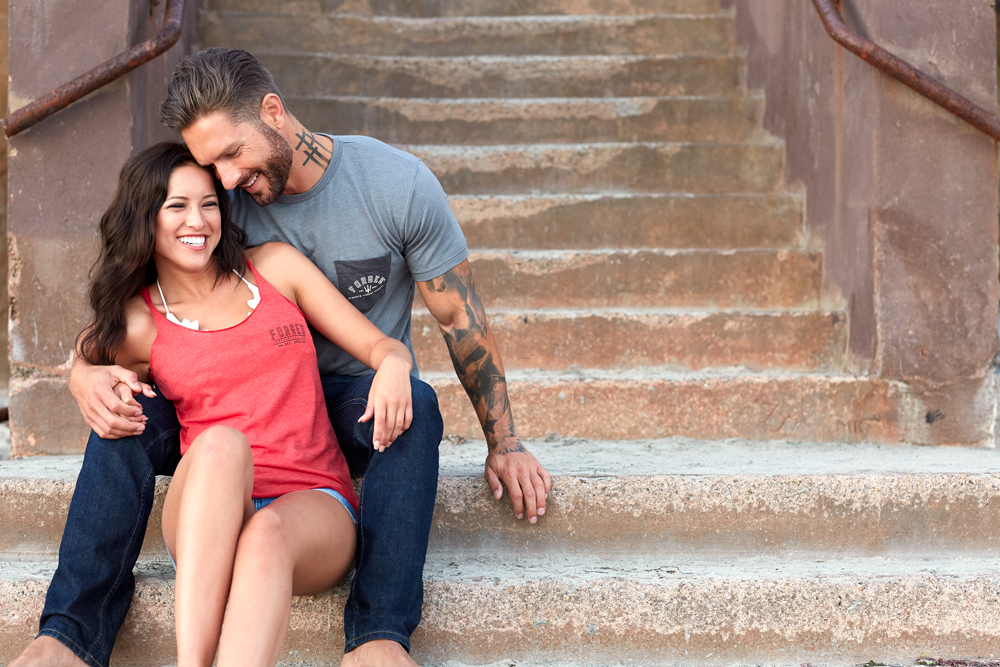 Model credits – Clementyne Vega and Weston Boucher.