Photographing a Mayor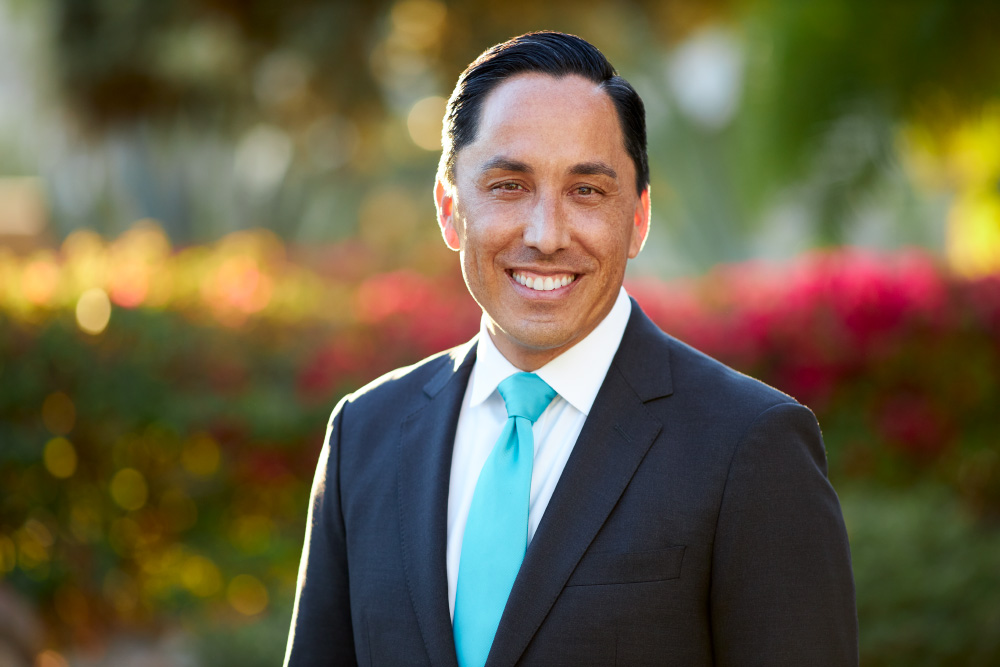 I didn't select these photos. There was around 500 of them. Todd Gloria selected these images with the input of his trusted friends and San Diego-based team. I thought it would be cool to show Todd's selects here instead of mine. Often the head shots the client chooses are quite different than what I would pick for them. Here we actually aligned pretty closely on the choices. Maybe we can attribute that to the frequency with which public figures are photographed- they're used to seeing pictures of themselves and may have a more objective viewpoint.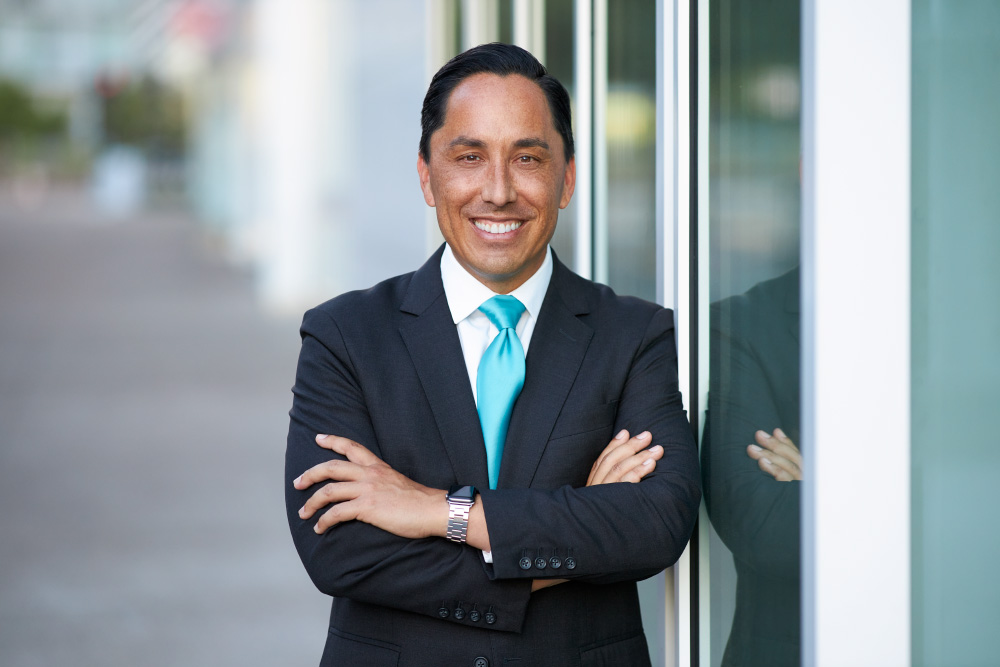 I photographed Todd a few years back when he ran for state assembly and was honored to see him still using my headshots for loads of different media, up until his team recently contacted me again for a refresh. Although the goal was "a new head shot" I wanted to produce things that felt more like environmental portraits as well, a bit more zoomed out and contextual.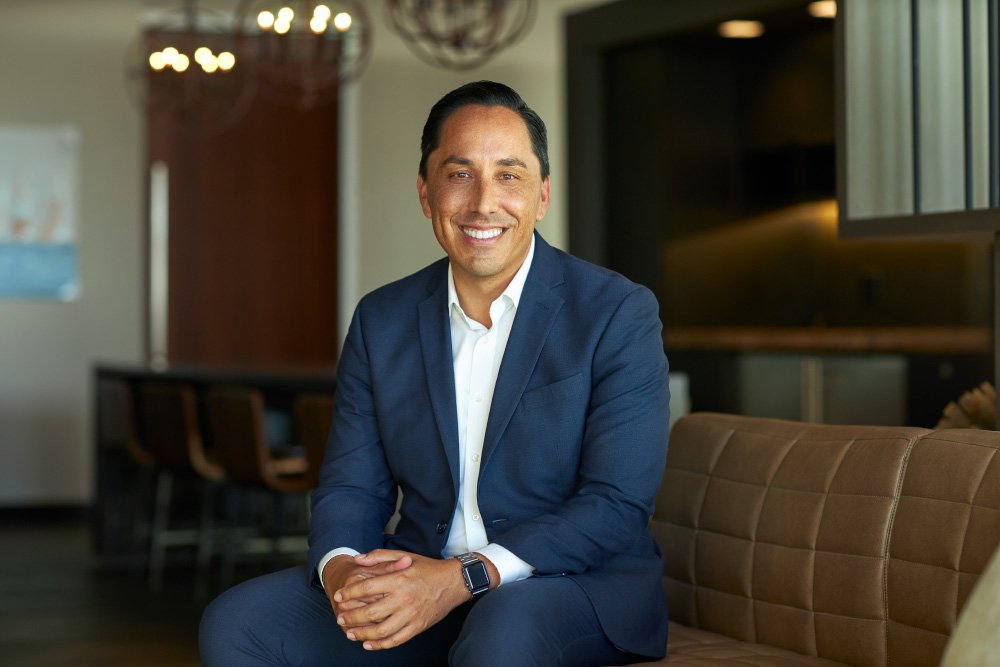 A location was secured near Petco Park where we could get some indoor portraits as well as walk a few blocks to some nice outdoor backgrounds and clean afternoon lighting. Shoot time was scheduled for just 3 hours around golden hour. This would give us time for makeup/equipment prep and wardrobe selection and about two hours to actually shoot and 30 minutes or so for loadout/strike. Overall a nice tight, small production to execute during our current situation, mostly outside.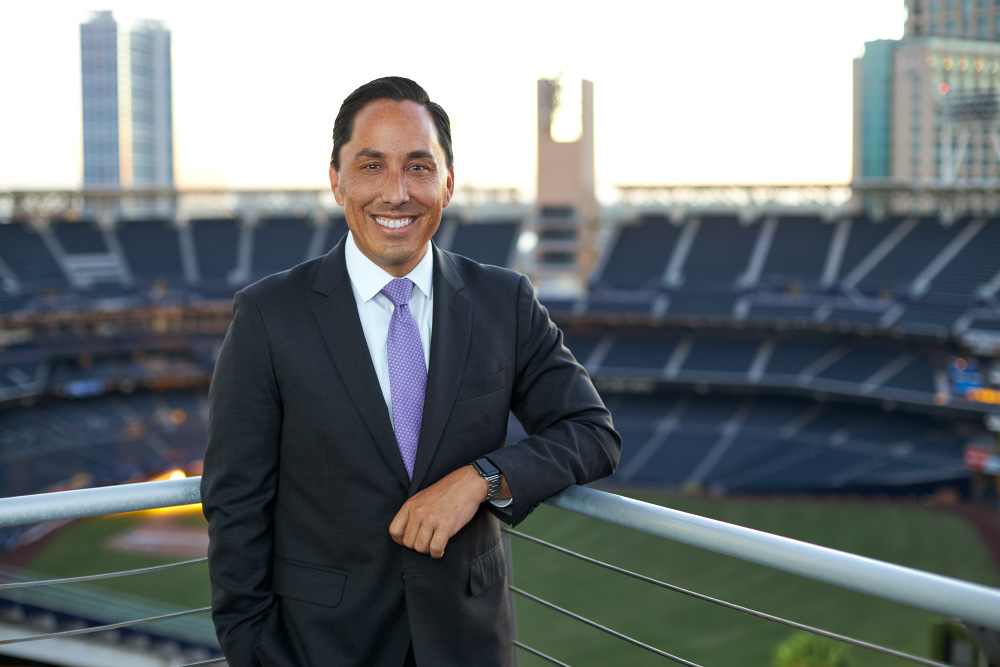 Indoor and balcony shots have to be planned out so lighting can be in place and balanced mostly before our subject steps into the scene. For the outdoor shots, I prefer not to limit myself by choosing exact places and setups. Instead, I like to plan a "lighting and backdrop radius" based on weather and time of day, then go for a walk and shoot what catches our eye as we go.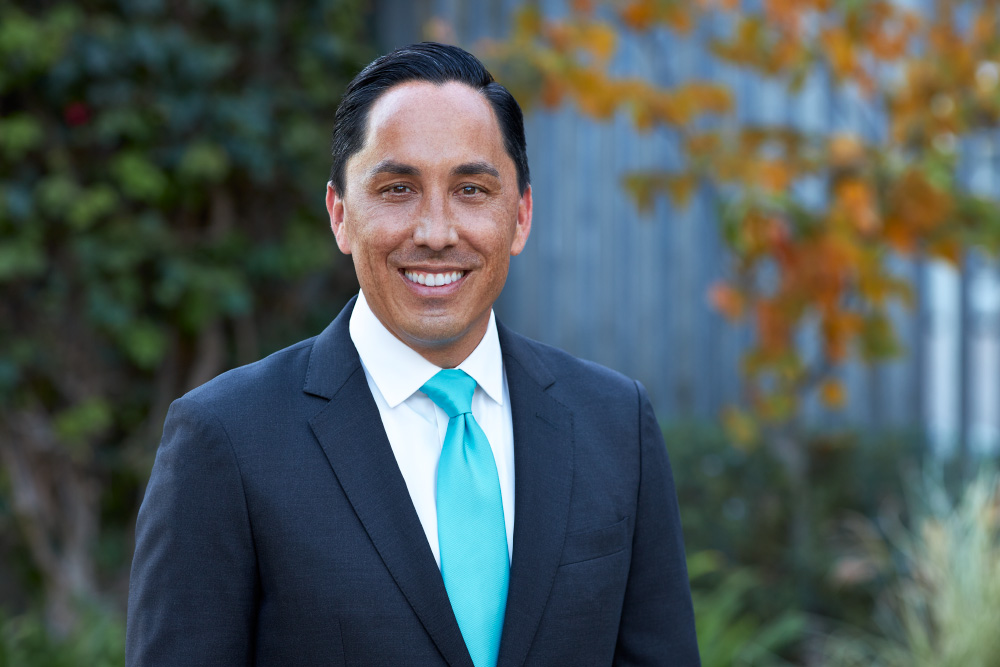 Although I had Katie Kilkenny along for light makeup/grooming as well as photo assistant Wade Steelman , we used simple natural light with no reflectors or supplementary lighting for all outdoor shots.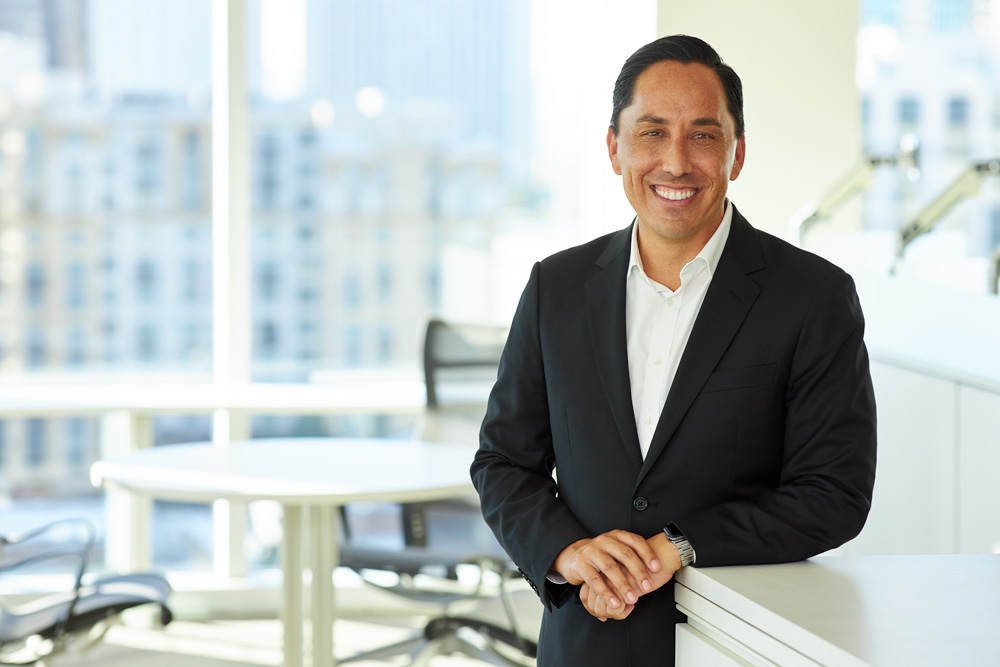 For indoor shots we used a simple combo of bounced speedlight flash and natural light. For the balcony shot over Petco, we decided to go a bit crazier and set up a 4 foot octabox with an AD400 strobe for softer light. Photos from my EOS-R were run through Capture One Pro for color and exposure stuff and then through Adobe Photoshop for more refinement. Retouching was kept very light and natural. As I try to avoid political discussion on the interwebs, (and mostly in real life settings too), we kept our discussion mostly to candy preference. Todd and I are both big advocates for the consumption of purple Nerds.
All photos ©Rob Andrew Photography, Inc., 2020. Unauthorized use prohibited.