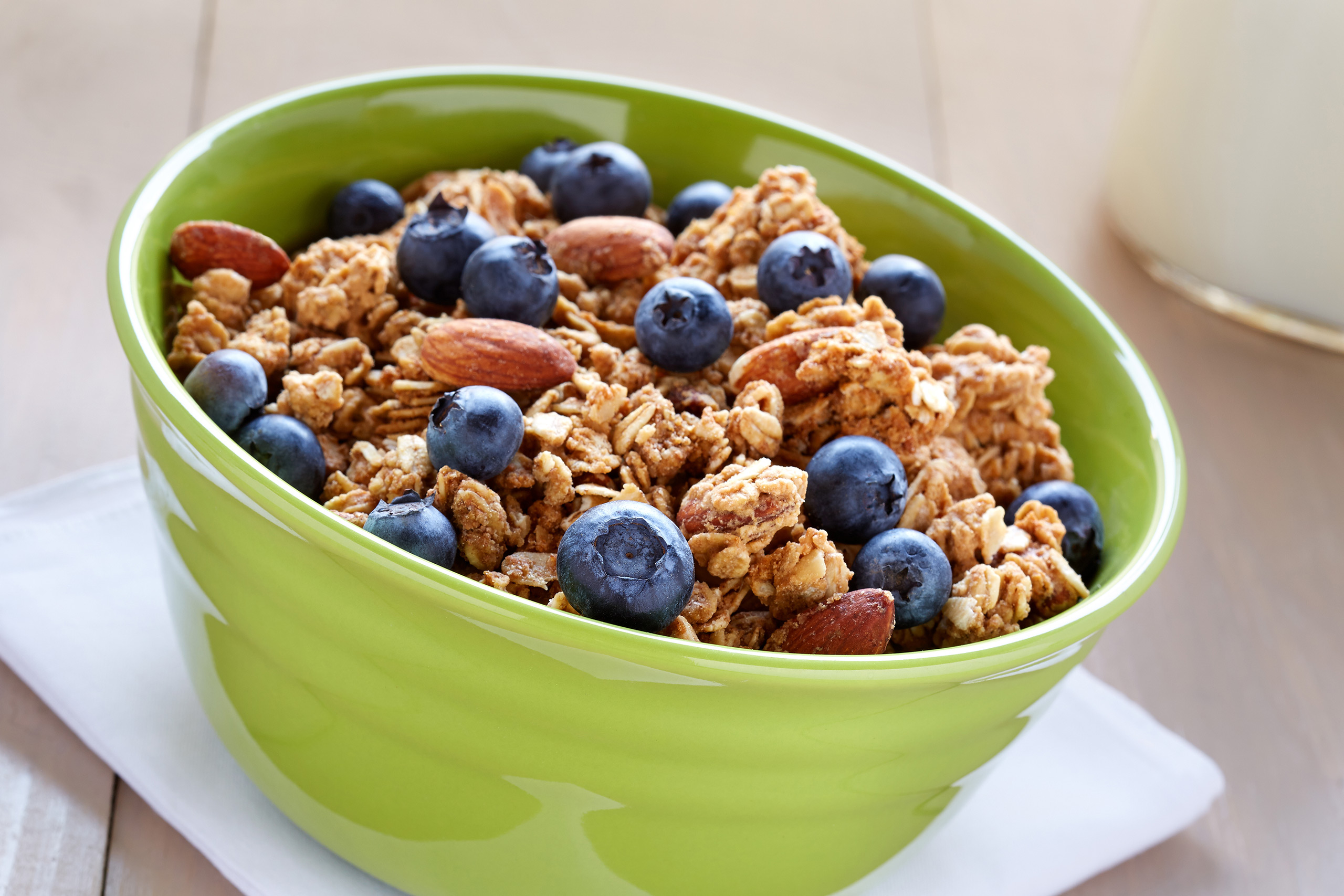 Bag Check: Food Photography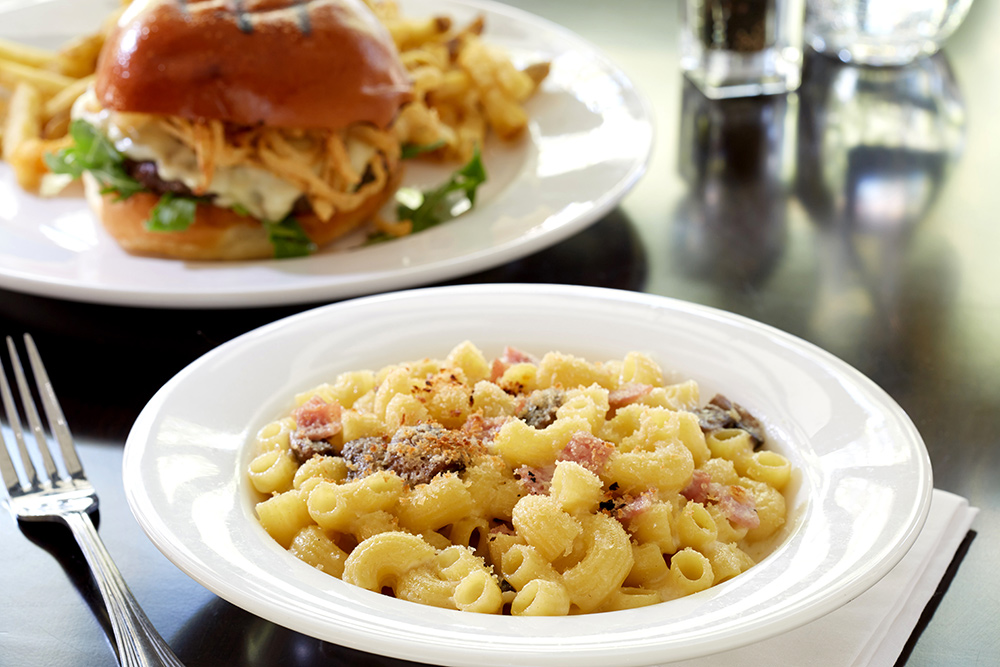 One of the nice things about food photography is you don't have to sell your little brother into slavery and mortgage your house to get professional results. Since each photography assignment is a little different and a little special, I decided to do a little "bag check" post today about the equipment I typically use as a professional food photographer.
This is my personal kit and is geared mainly toward food magazine work and other in-restaurant types of photo shoots. It can easily be broken down to a relatively inexpensive kit. Since most of my work is magazine assignment work, I normally need to pack a kit that I can:
1) Walk some distance with when parking is bad.
2.) Fit into tight spaces around restaurant tables.
3.) Produce good results with on a variety of shots quickly (interior architecture, chef portraits, plated food).
Camera
For my main camera, I use a Canon 5d MK III, and carry a 5d MK II for backup. I find that the full frame and large RAW files make for great quality product and food images. But in the grand scheme of things, the camera used in food photography is not the most important factor. Any decent DSLR will get the job done. If a full frame DSLR is in the budget, I highly recommend it. The thing is, you're mostly going to be shooting on a tripod, at low ISO's with manual focus. This means fancy features like 8 billion auto focus points and clean images at ISO 4 trillion are not really coming into play here. Anything from a Canon 7D to a Hasselblad will be capable of some stunning food photos that will print plenty large.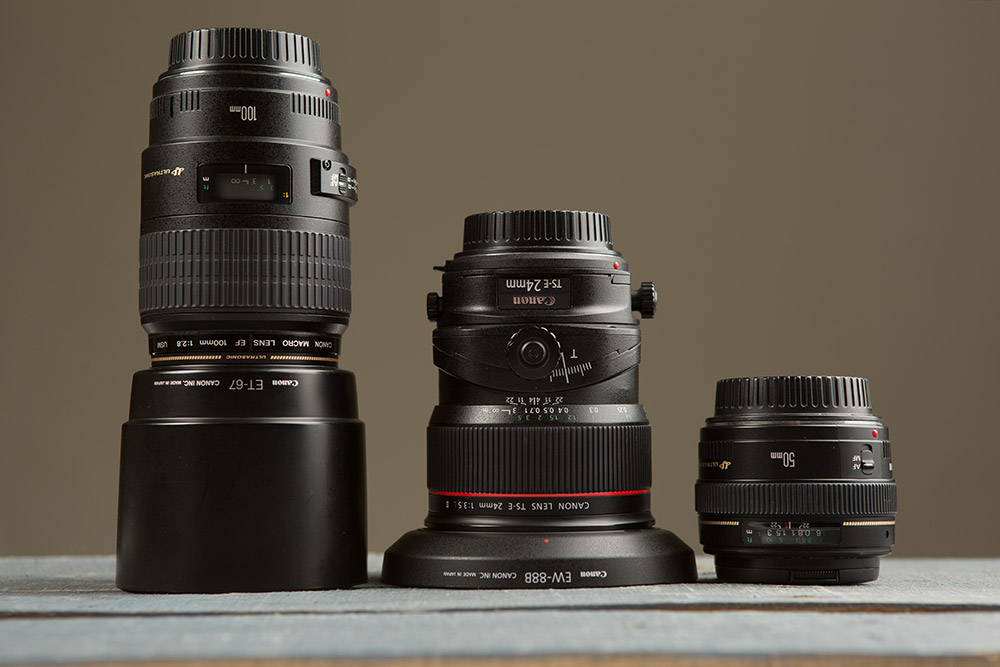 Lenses
1. 100mm Macro. As you probably guessed, a good macro lens is pretty essential for a food photographer. I prefer the 100mm macro (non "L" non-IS version) from Canon. From my own experience its plenty sharp, lightweight and works like a Swiss watch. I have not had a legitimate reason to want the IS (L) version as of yet. For non full frame cameras, consider a 50mm or 60mm macro lens. This will get you far enough from the food, that you won't be able to cast a shadow or interfere with your own lighting scenario. It's also good for shooting creepy crawlies or flowers on the weekends for practice.
**update – I recently was able to find the L version 100mm macro for $700 on the used market and made the upgrade, selling my non-L for nearly $400. Although there is no noticeable difference in sharpness, it does have a focal range limiting switch that makes the L version easier to use for portraits. And of course the IS is a bonus for handheld portrait work. I could still strongly endorse either version.
2. 24mm f/3.5 TS-E MK II. This is a highly specialized lens and I absolutely love this thing. I use it not for shooting food but for shooting restaurant interiors and exterior architecture, maybe even a funky wide angle environmental portrait here and there. The "shift" feature allows you to shift the lens to the desired composition, while keeping the camera level. This allows you to keep all your vertical lines straight in architectural photography. It can also be used to stitch a 3 image panorama without any noticeable seams, since the camera's angle of view will not change as the lens is shifted across the sensor.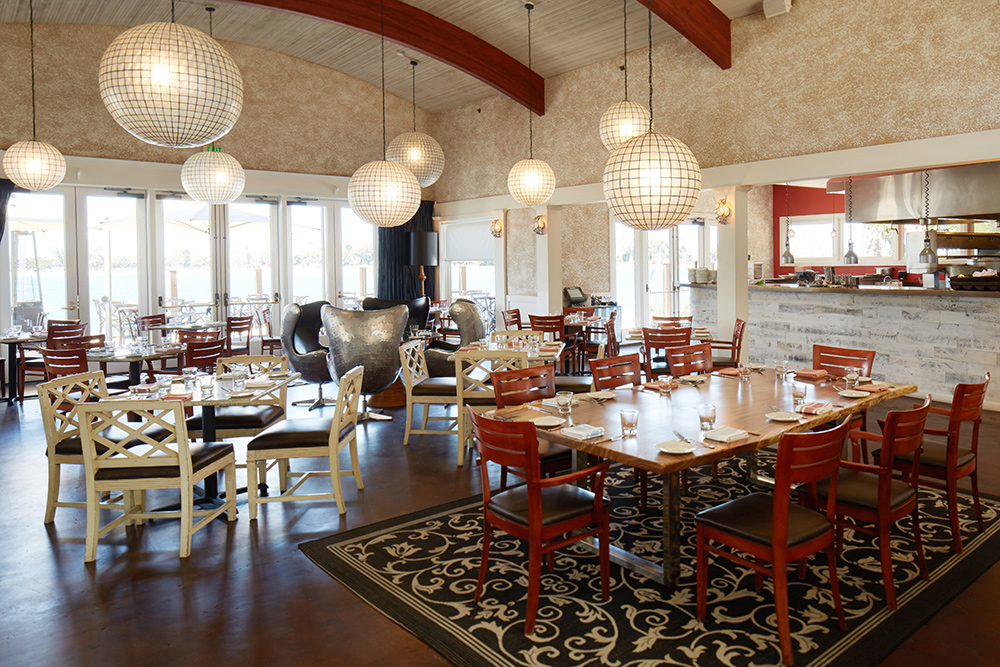 3. Primes (these are totally optional, but its good to have at least a fast 50mm). I use the 50mm f/1.4 or 135mm f/2 for chef portraits. On a budget, the 50mm f/1.8 will do just fine. I mostly just use the 50mm length, that way I can easily blur the background but still be wide enough to include some environment. If the place is not as pretty or I want a tight head shot, the 135mm L is my go-to favorite. If you're starting out in food photography, your 100mm macro can double as a great portrait lens! Skip the extra expense and just use that.
4. 24-70mm f/2.8. I have mixed feelings about this lens. Its not the sexiest nor the most fun to shoot with but it does have a very convenient range of focal lengths and will focus almost as close as most macro lenses, which makes it useful when 100mm is just too long, or when you want to capture a closeup of food, but use a wide focal length to include some of the restaurant interior in the shot. This is not an essential lens to have in your bag but can be useful in a pinch.
Lighting
Here's the area where I like to go super minimalist. You just can't have C-stands and serious light heads in a restaurant and get out of there under two hours. So for editorial jobs I bring a simple light stand (Manfrotto 420b, which can be a boom or a straight stand), a speedlight (Lumopro LP 180) and a regular shoot through umbrella. Add some foam board for bounce and a handheld silver reflector and that's about all you need. Most days I won't even fire up the flash but its good to have it as a skim light for accent or as a main if you can't scrounge good enough natural light in a dark location.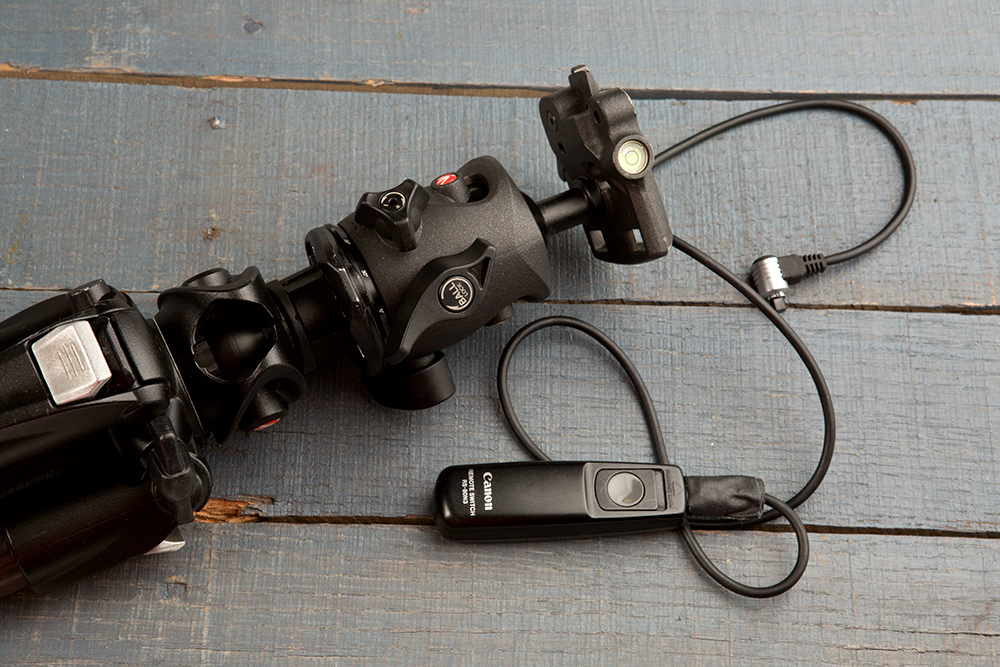 Tripod
For food shots with long shutter speeds and architectural shots, I like my fairly basic Manfrotto Tripod and ball head. How fancy you go here really depends on your own taste and resources. Ball heads are quick and easy enough to level. Any tripod legs will do the job as long as they are sturdy. Don't forget to bring a remote switch so as not to shake the camera by pressing the button.
*Update, I recently updated my tripod head to the Really Right Stuff BH55 and L bracket. The L bracket is a huge convenience for switching orientation! However I stick with my assertion that any decent ball head will do the job just fine. Nicer tools are faster and easier, but wait until they are cost effective for you.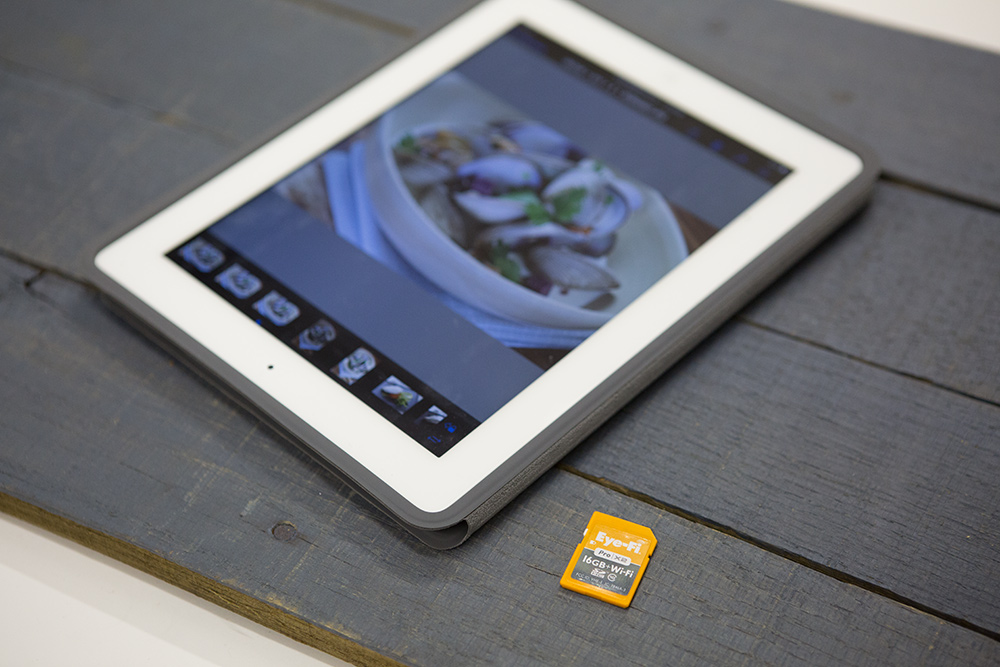 Tethering
For on-the-go tethering, I like to use my iPad and Eye-Fi Pro X2 card. Tethering is not 100% required but it does allow you to see details in shots you may have otherwise missed on the back of the camera. I find that Eye-Fi with the Canon 5d Mk III is very reliable if you buy the Pro X2 Eye-Fi card and set it to "always on". Using the Shuttersnitch app instead of the standard Eye-Fi app on the iPad will increase reliability. I rarely disconnect or have issues with this setup, even when turning the camera off and back on or taking a break it holds its connection quite well. Clients also like to review images in Shuttersnitch because of the star rating feature and easy-to-use interface. Eye fi is an inexpensive and lightweight solution: Eye-Fi 16GB Pro X2 SDHC Class 10 Wireless Flash Memory Card (EYE-FI-16PCX)
For commercial photography jobs where there's more budget and time involved on each shot, I like to tether the camera to my MacBook Pro using Capture One. This software is popular with commercial photographers and is unrivaled in terms of tethering features. It allows file naming, auto adjustments and more, all on the fly.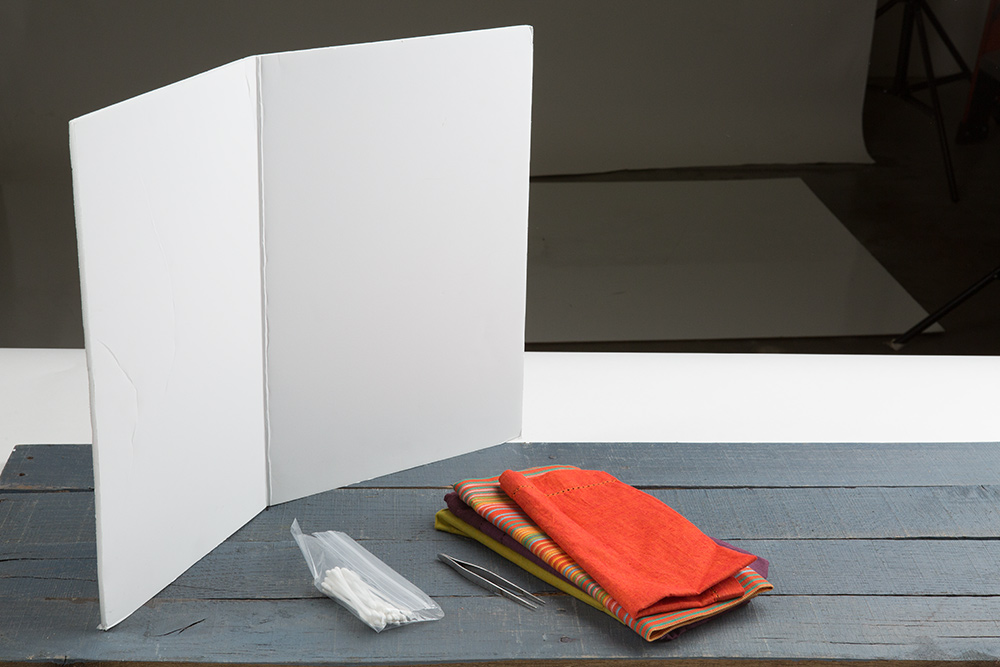 Styling/Accessories
Aside from actual photography gear, I like to keep a few items with me that might help style food or make life a bit easier. I bring some acrylic ice cubes with me from Trengrove (more for commercial beverage shots and to use for beverages in the background that need to look good without melting), aforementioned foam board to use as reflectors that stand up on their own, and a few linens or cloth napkins to add color (if the client/publication allows you to modify the scene). I also like to bring some q-tips for basic food styling or "sauce control" to coin a new term and a small funnel for pouring beverages without sloshing up the sides of the glass. I also bring a pair of tweezers for styling small bits of food if needed. On editorial shoots of course styling is limited but for commercial food photography, a food stylist on set is always the best way to go if its in the budget.
There you have it! That is pretty much the kit I've been carrying as a professional food photographer for the past two years or so. Of course I augment it a bit in the studio or for longer shoots but this has served me well. If you're strongly interested in food photography, please check out my online food photography course here: https://www.photigy.com/course/basics-commercial-food-photography/
What would you add?